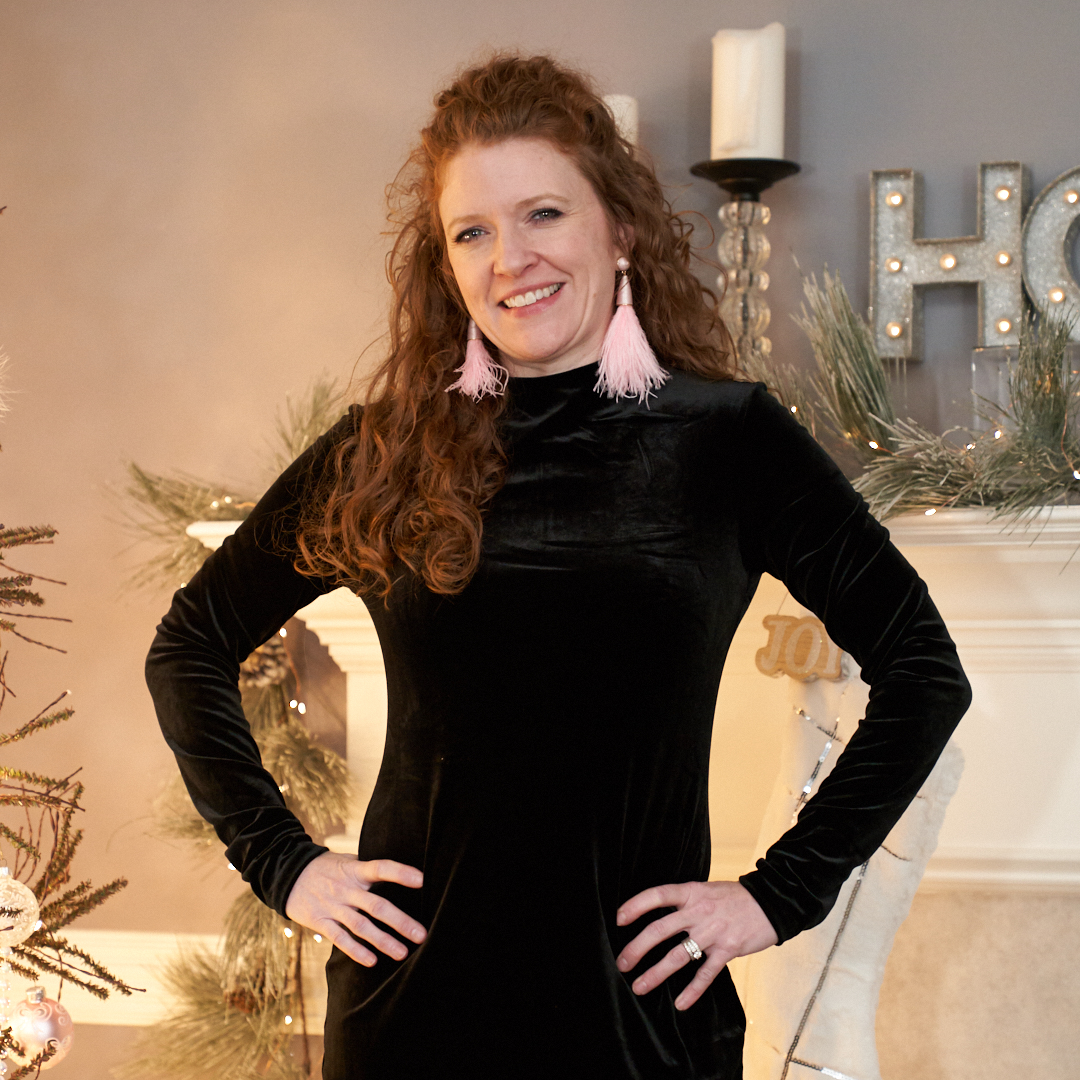 Hey! I hope everything is going well for you this holiday season!  I am trying  to remind myself to enjoy my time and not be so stressed out. I hope you will do the same. Along with all the holiday madness you might have some parties to attend, so I wanted to create a post to give you some inspiration!  Don't let not knowing what to wear add to your stress. I can definitely help with that!  In this Flat Lay to Life-Styled: Holiday Outfits post I will show you some great holiday outfit examples.  Whether it be a casual party or dressy party, I've got you covered.
Fun but Simple Holiday Dress
Would you believe me if I told you I paid $10 for this velvet dress and that was the regular price!  I didn't believe it when I saw it with my own eyes! I love it when this happens to me! It was literally on the rack at H&M when I went into the store to return something!  I love the simplicity of it and that it is still a bit sexy as well. If you decide to purchase this dress you will need a size or two up. I am usually a small in H&M and got this in a medium.  If you want it super fitted order your normal size. They had a few left online and might have some in a store if one is near you.
I would style this dress two ways:
Wear the dress with a sexy heel and some statement earrings like the photo. This could be worn to a cocktail party for the holidays.  If you wanted to add tights and a close toe heel that would work too.
Wear it with some tights, booties and a casual jacket like a fun denim jacket, moto jacket or even a fur! This would dress it down and make it functional for everyday!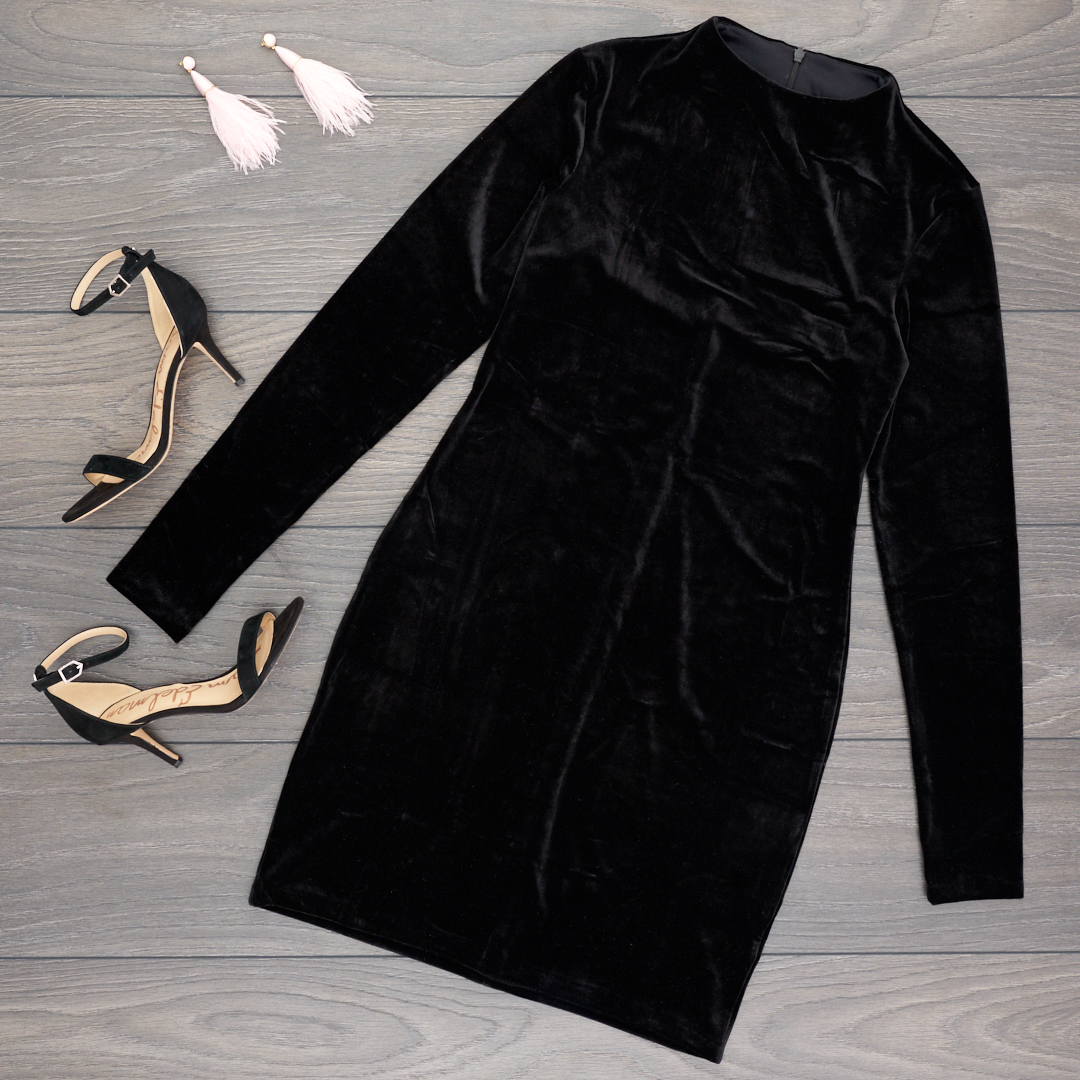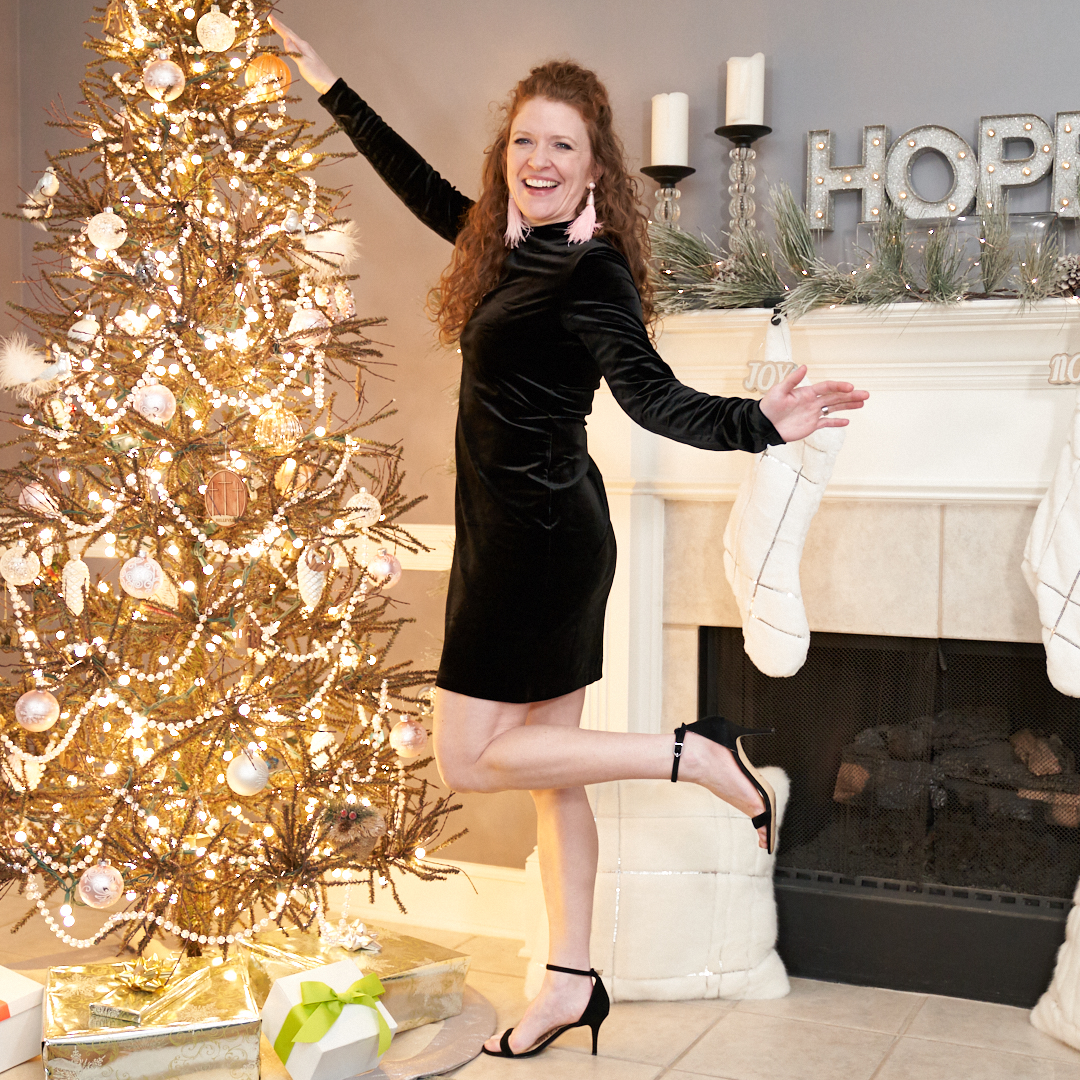 The Cozy Sweater Dress
A cozy sweater dress is  the perfect option for that semi-casual holiday party. This option is great for those fun parties at someone's house for a Dirty Santa party and things like that.  Wear this to a party that you know the people well and know it's going to be pretty chill.
The two ways I would wear this are:
You can choose to wear some over the knee boots like these or tights and booties.  Add some statement earrings and a cute bag and you are holiday casual ready!
Add a great moto jacket, tights and booties for an even more casual look!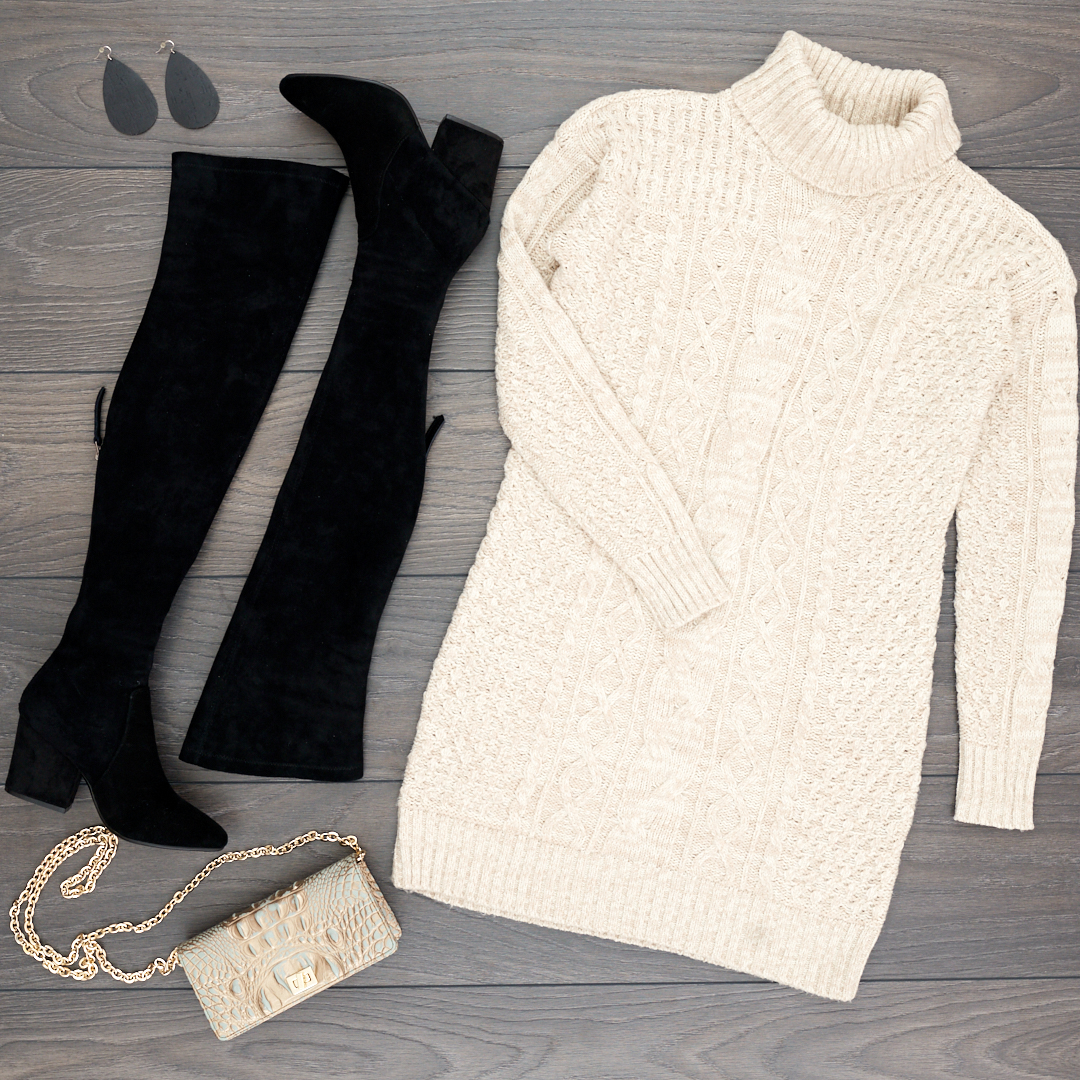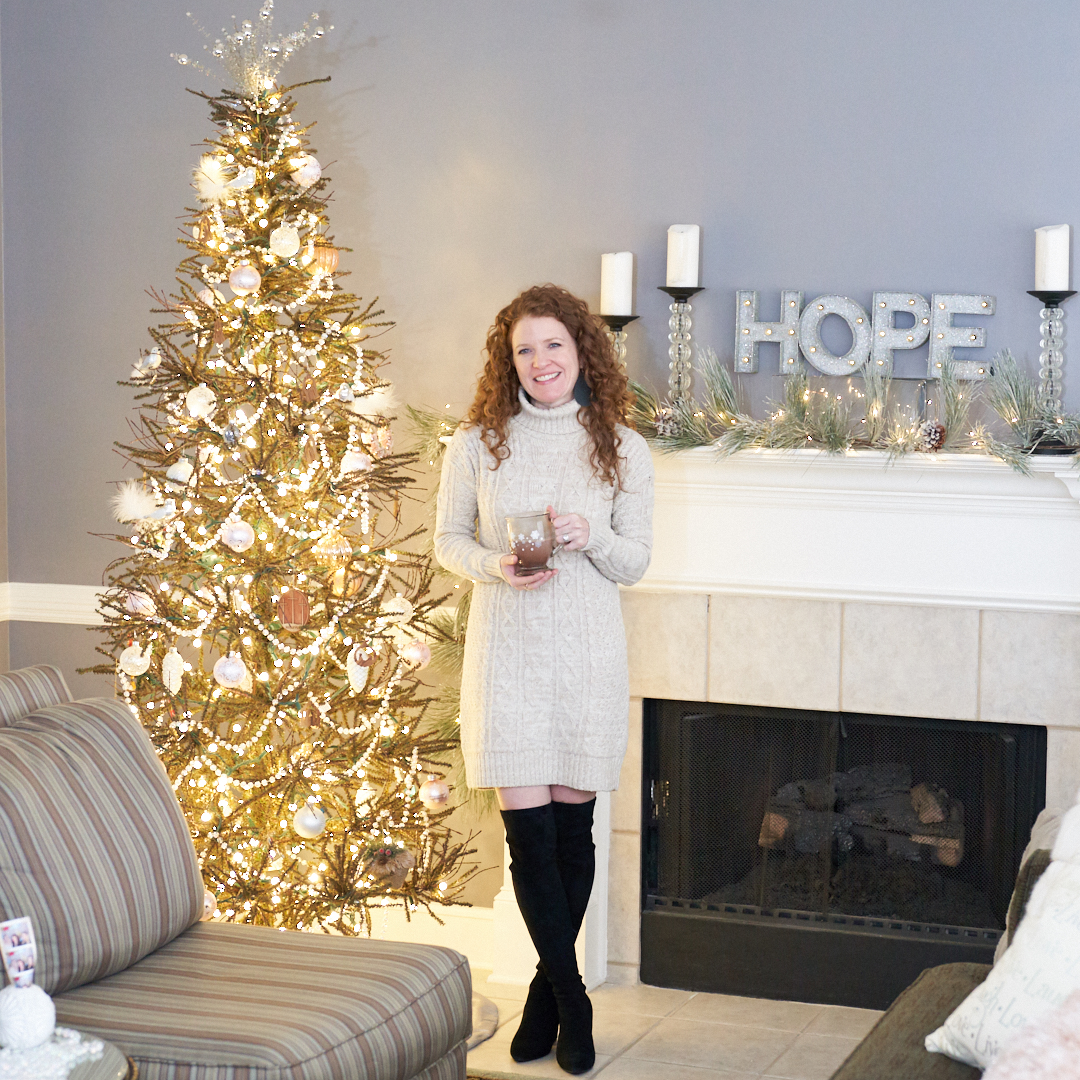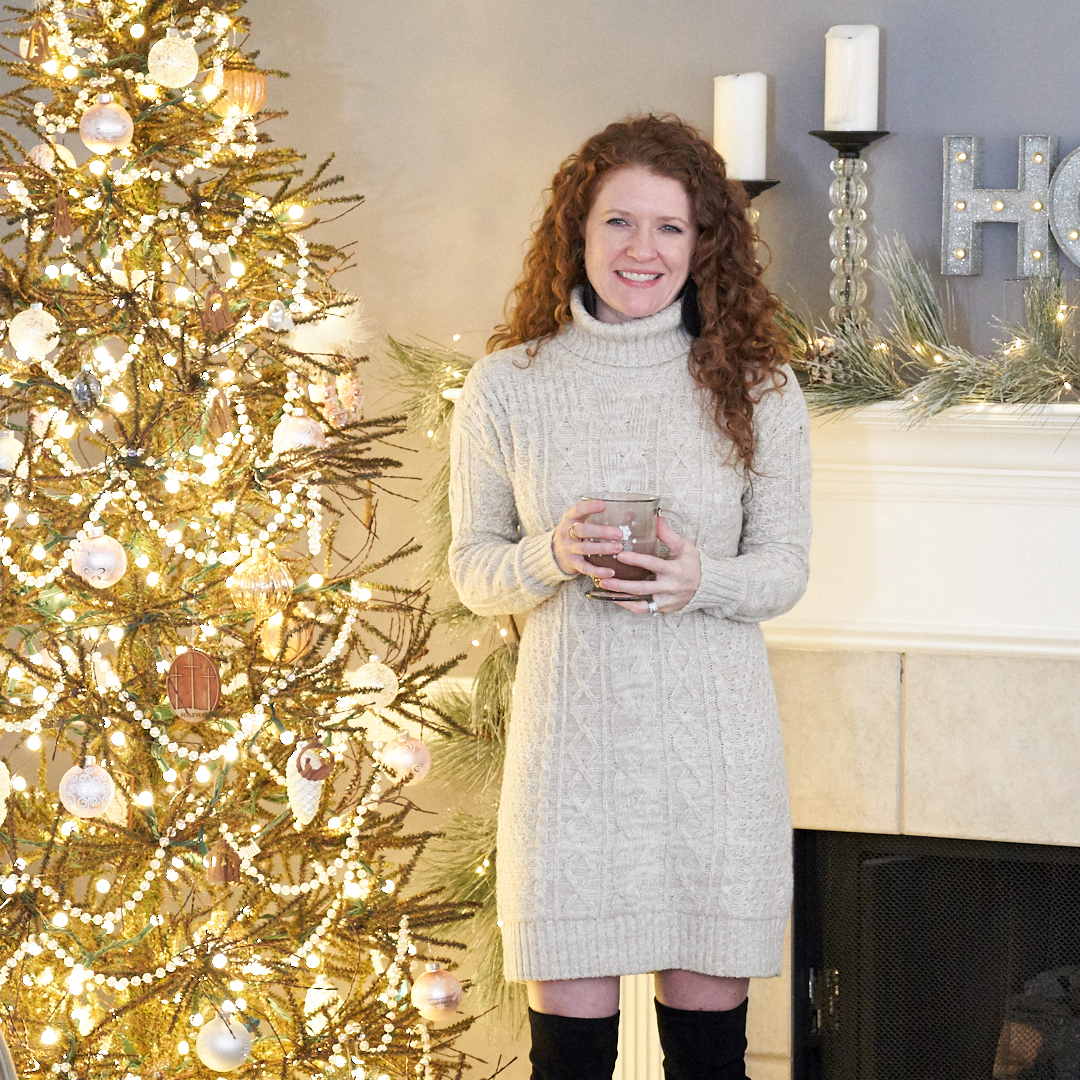 The Chic Holiday Party
I honestly think that if you are out to impress everyone this type of outfit is the way to go!  Anyone can throw on a velvet or sequin dress. Not everyone can put an awesome skirt and top together like this.  I would start by finding a great flowy skirt that looks good on you and then find the blouse.
Just a couple of styling tips for this type of outfit:
 This top is very muted so you can pair it with all kinds of other prints. If it was not a color on color print it would not work as well.
Second, the skirt is a focal point on it's own and trying to find a color to match it was impossible so I just went with the black for a neutral.  A solid black blouse would work as well.
Instead of the studded booties you could add a pretty black heel for a little bit dressier look! Don't forget to also add a faux fur to keep yourself looking chic and to keep warm!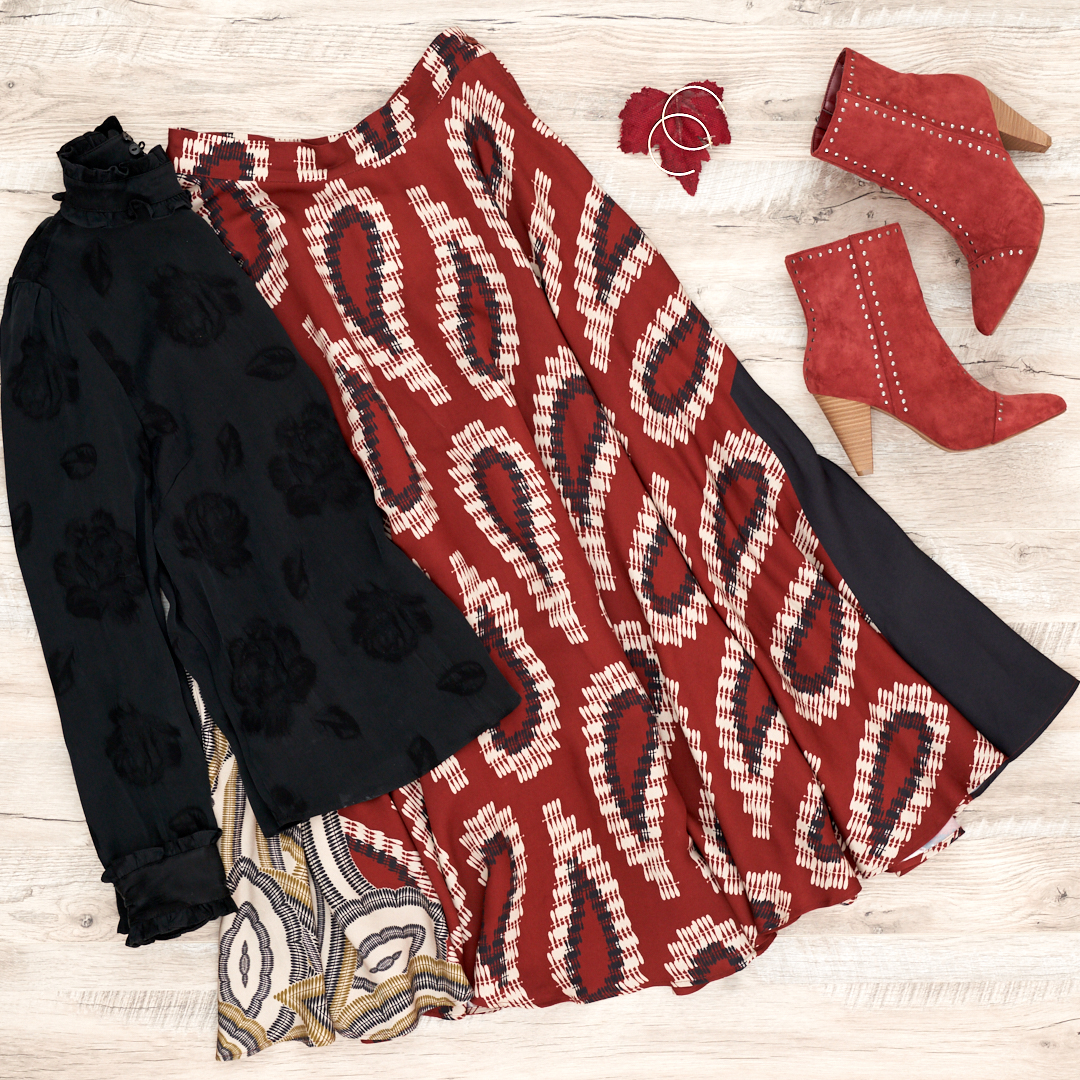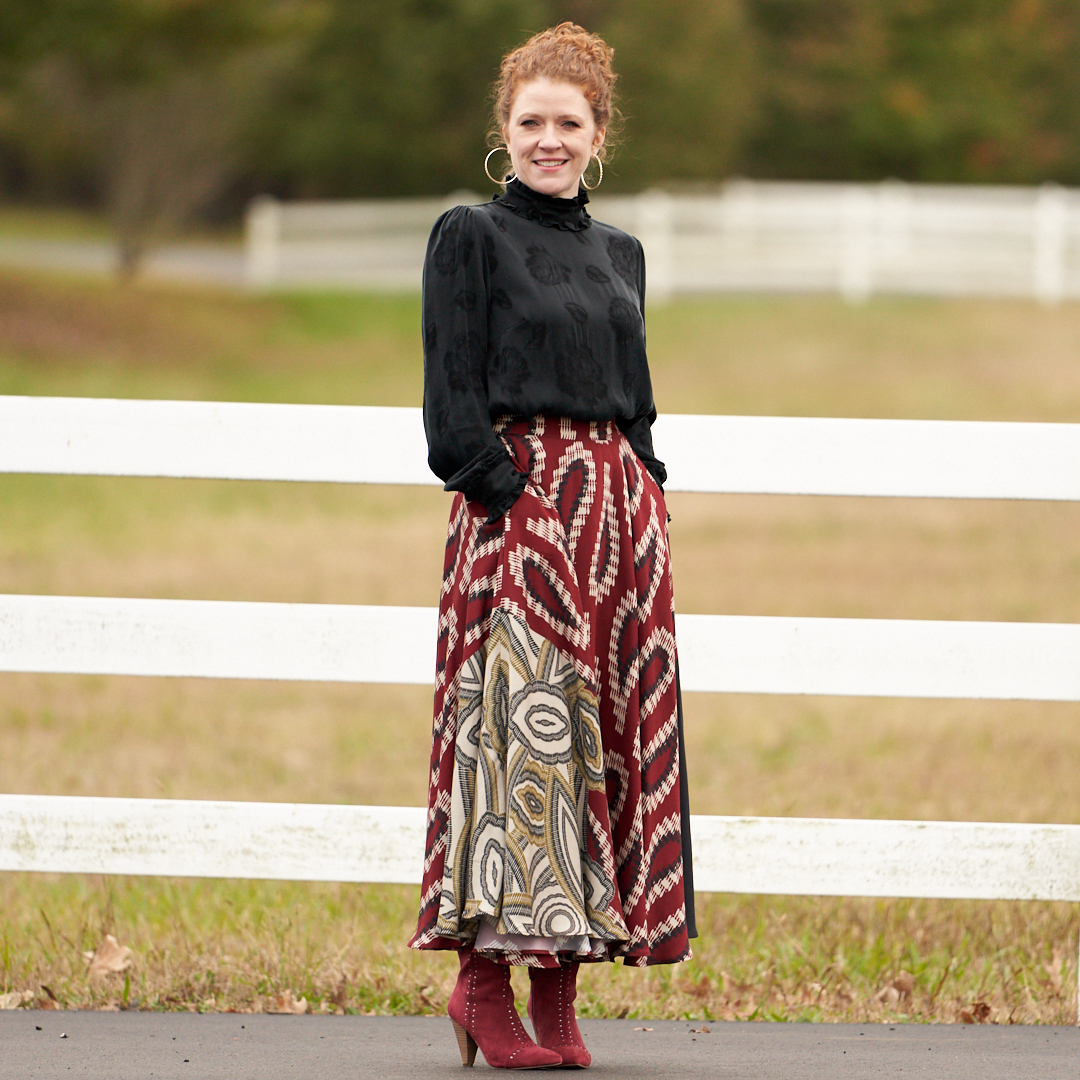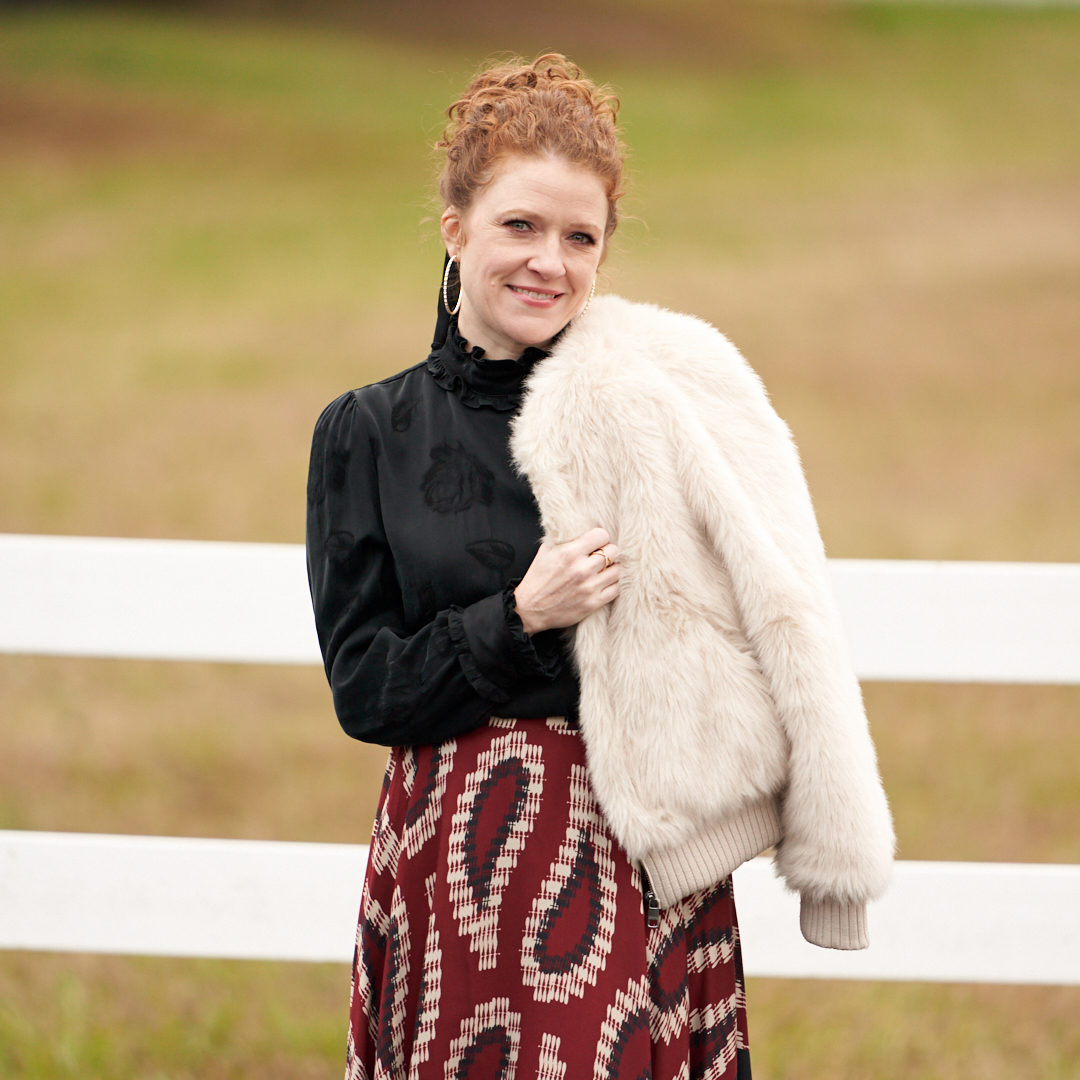 I hope these flat lay to life-styled simple but festive holiday outfit examples will help you be a little less stressed about what to wear!  I think simply chic is the way to go this season! Let me know in the comments below or email any questions you might have about your holiday outfits!