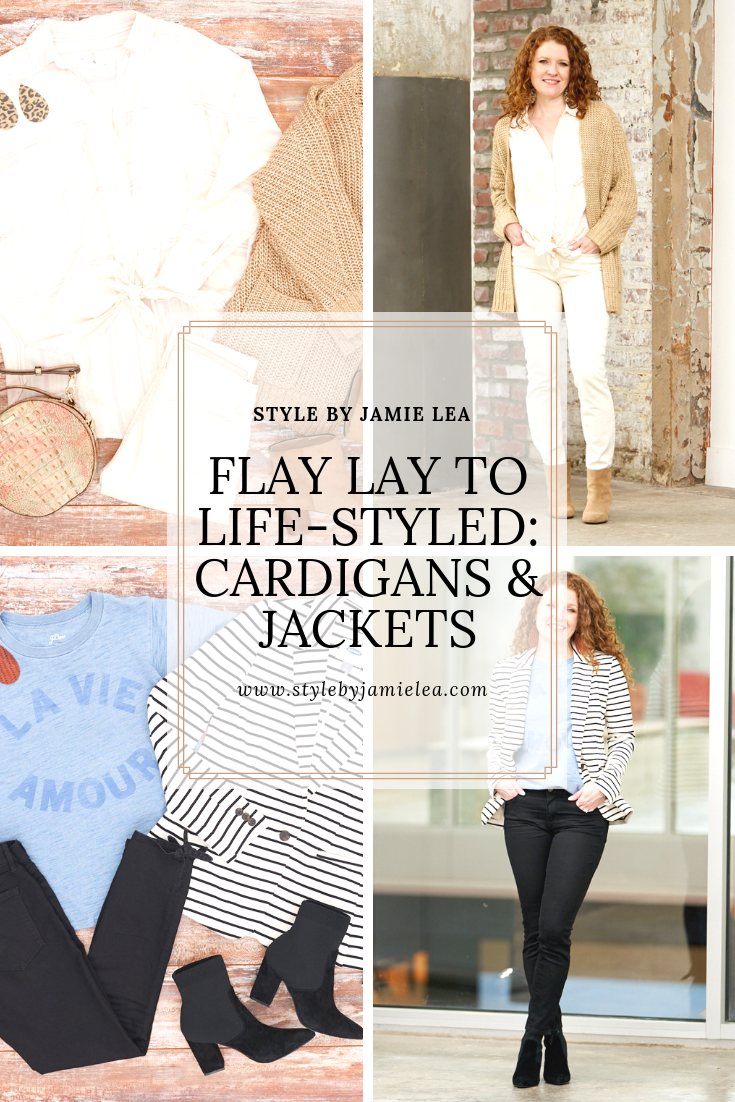 Hey y'all!  I hope you are having a great week! Most of you that know me would be able to name my absolute favorite piece of clothing! Can you take a guess?  A blazer/jacket of course!  I only own a gazillion of them! The thing that I have never been a big fan of is cardigans. I have stepped out of my jacket comfort zone and actually purchased a couple this season! I even purchased a cardigan vest thing, lol!  I have to say they are nice to have when you want something a little more casual and comfy.
I wanted to have fun with this Flat Lay to Life-Styled post and bring you two outfits of me in a jacket and two in a cardigan.  So here we go!
Blazer Love
My favorite finisher for an outfit is a blazer. Most people think of a blazer as something you only wear to work but I have to disagree. I feel like they add so much to an everyday outfit. A great example is this outfit below.
This blazer turned a boring tee into the center piece of this outfit.  I want to point out that the jeans I chose were black because of the blue tee.  I wanted more of a contrast and for the tee to not just blend in like it would have with a pair of blue jeans.
The rust color earrings bring in another fun color that is great paired with blue and black.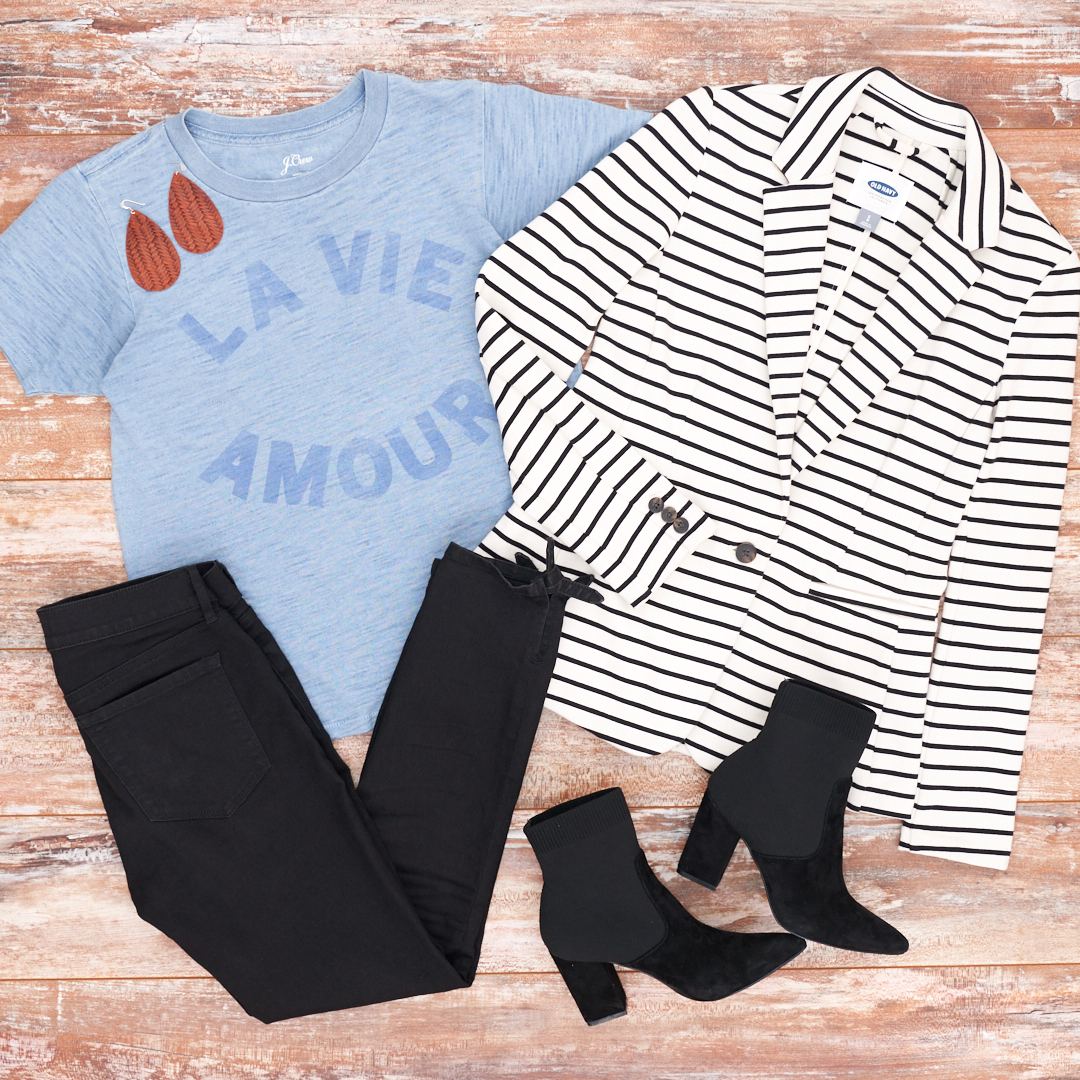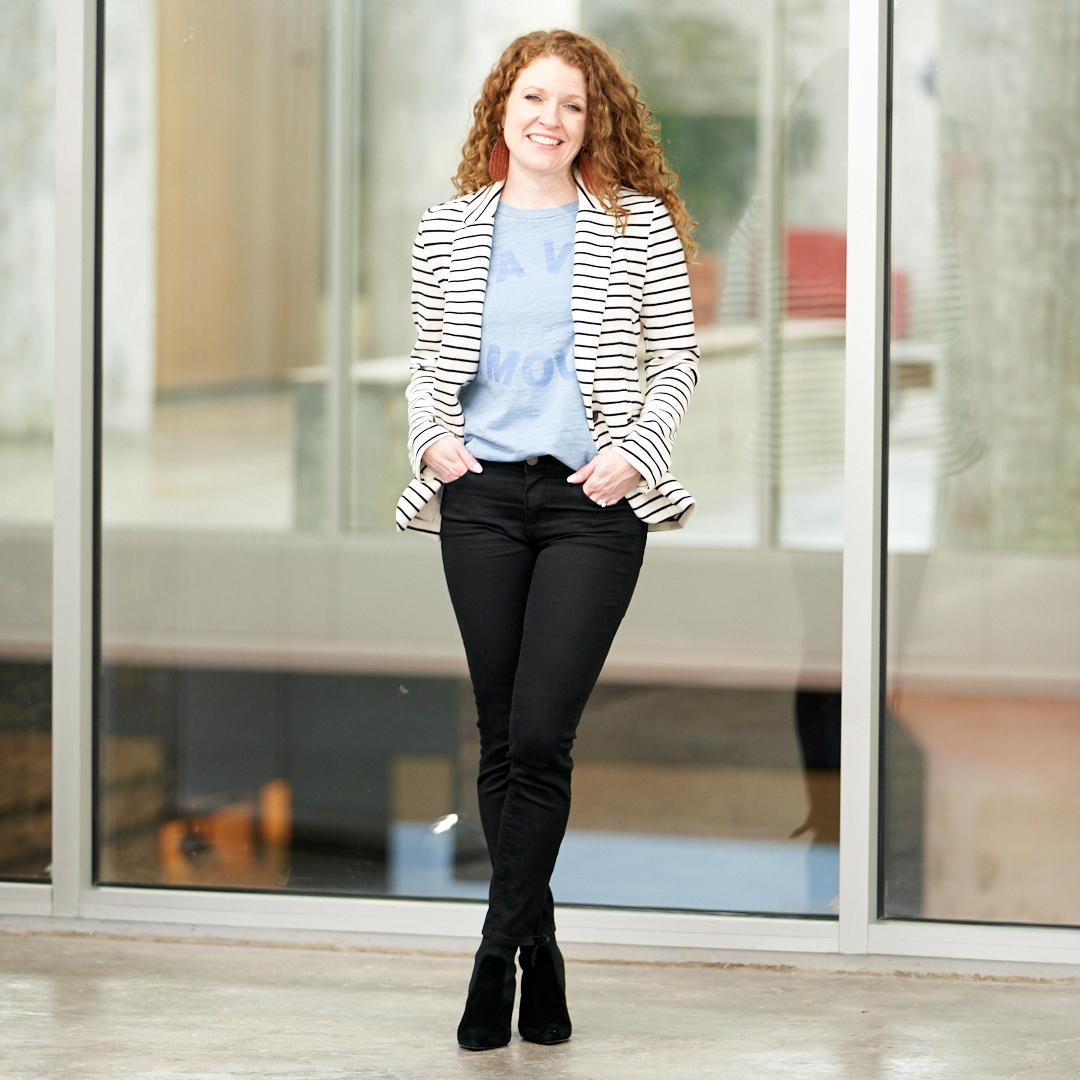 The Classic Denim Jacket
I feel like a demin jacket should have a home in every persons closet.  It is perfect for layering in the spring or fall.  A style that has been my favorite this season is the longer distressed denim jacket. I love this option when you have on pants or black jeans in the fall.
A denim jacket can make a pair of leggings or joggers appear a little dressier and more stylish.  It makes your outfit look like it was more on purpose than just thrown together to get out of the house.  You know what I mean right?
The denim jacket is also a great option over dresses and skirt outfits.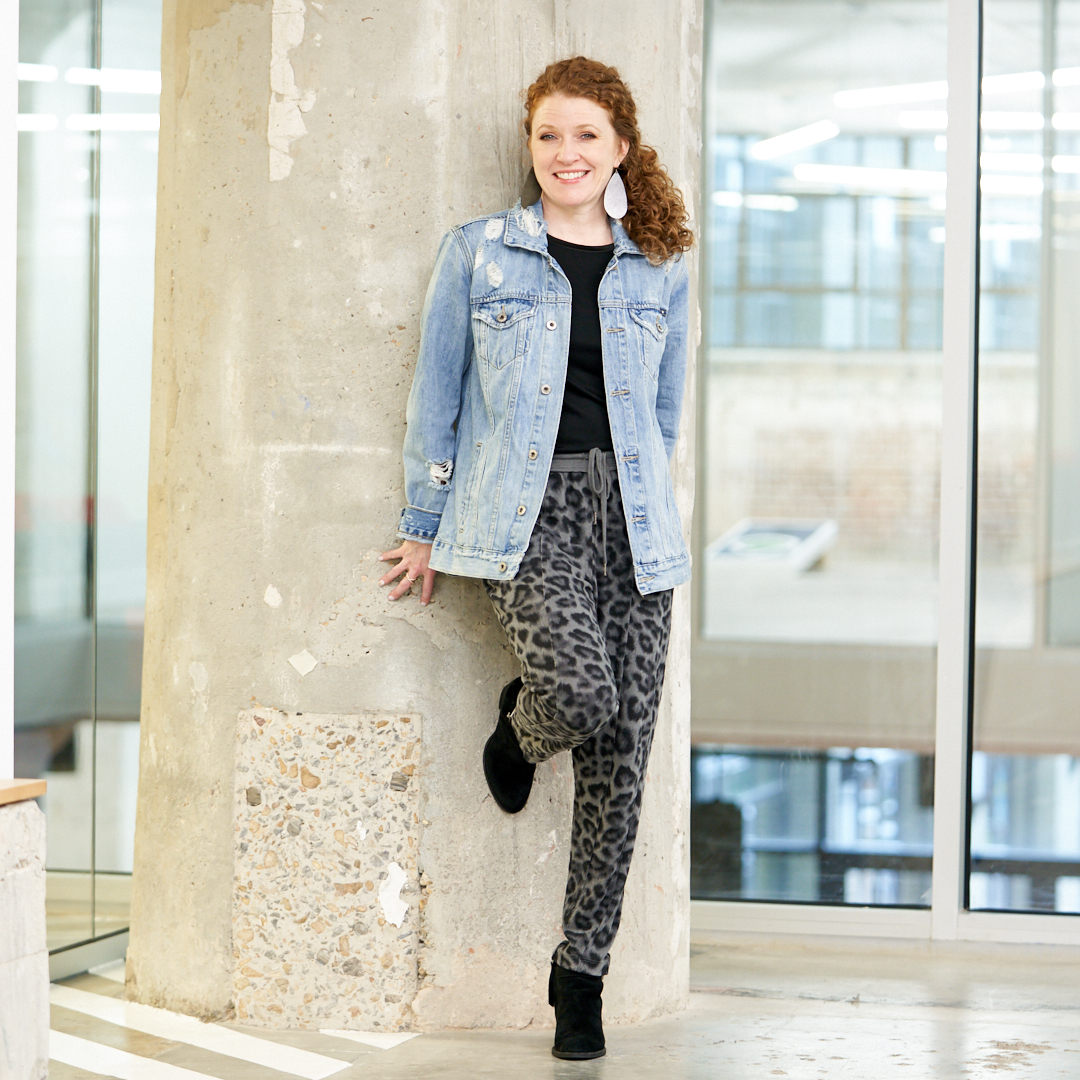 Cardigan Fun
This outfit is one of my favorite combos because of the layering and mixed prints.  I feel like this cardigan is kinda "grandpa"  so I want to style it with a feminine blouse as opposed to a t-shirt.
The ivory jean is an addition to my outfit that you don't see very often and I really like. It gives the outfit a little dressier feel. The leopard earrings and textured bag add a little more interest and brings everything together so well!
I added the bag in the flat lay because I thought it was great with it as well. You can choose both or one or the other.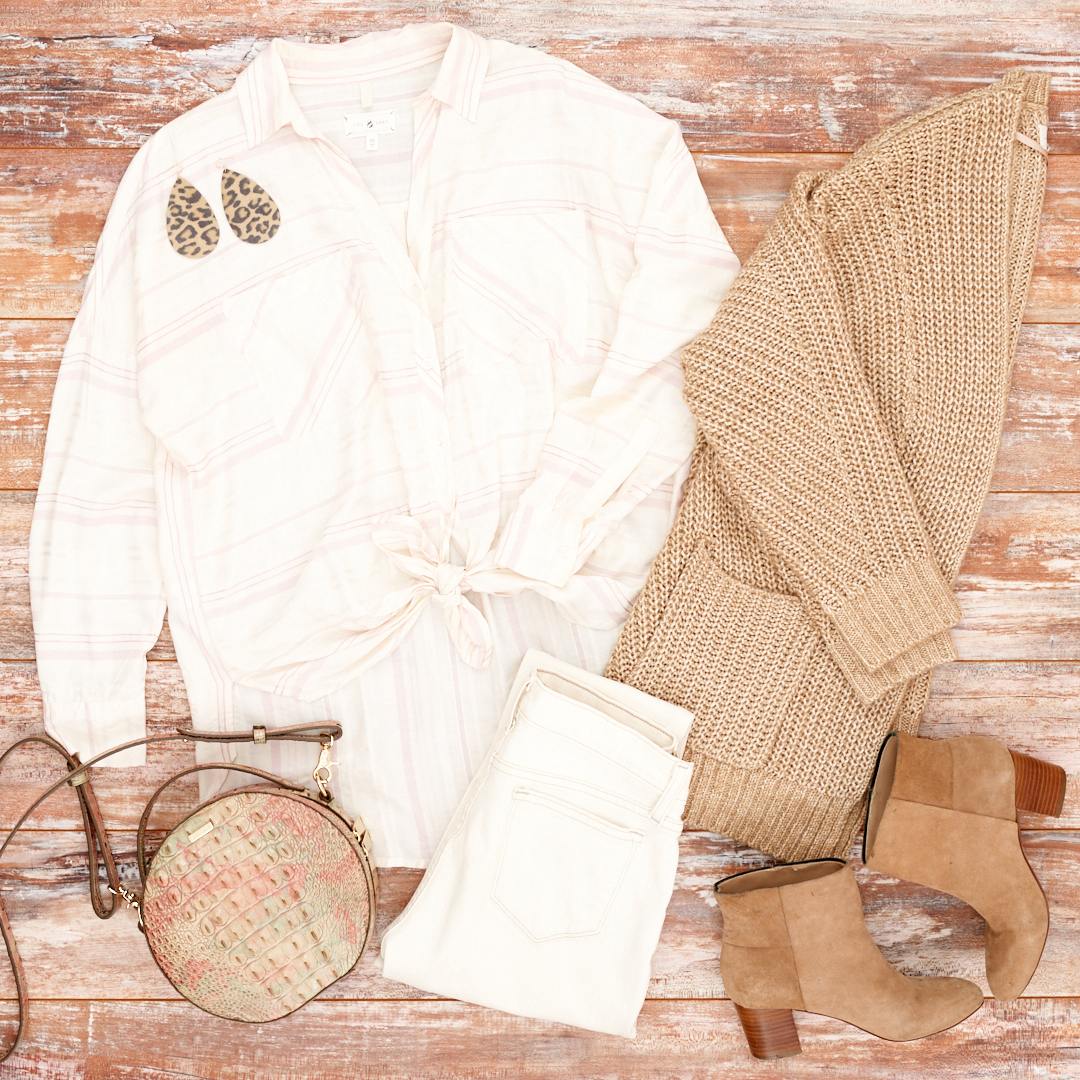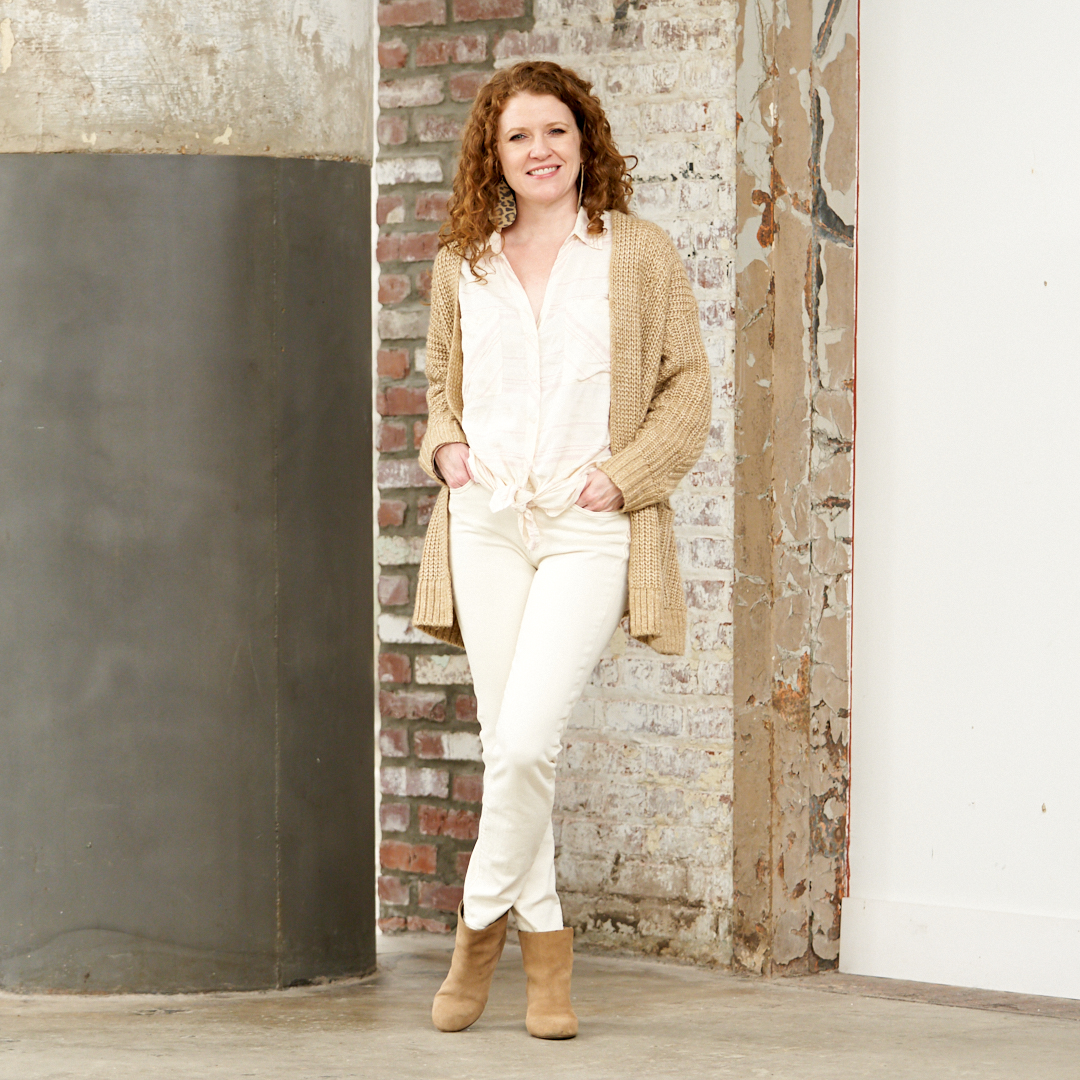 The Best Cardigan Ever
This was the first cardigan I purchased and I am SOOO happy I did!  It is the best color pink and I love the longer length!  I just feel flat out pretty when I wear it!  It now comes in several colors because it was such a good seller this season.
You can pair this cardigan with all black like this or just a white tee and regular blue jeans.  You could even dress it up a bit! The black jeans in the flat lay are a little dressier than what I have on in the photo but you can choose either look and it's perfect!
I always love to add some sort of print if I can to a solid color outfit.  I chose the leopard print earrings with this because leopard print goes with just about everything these days!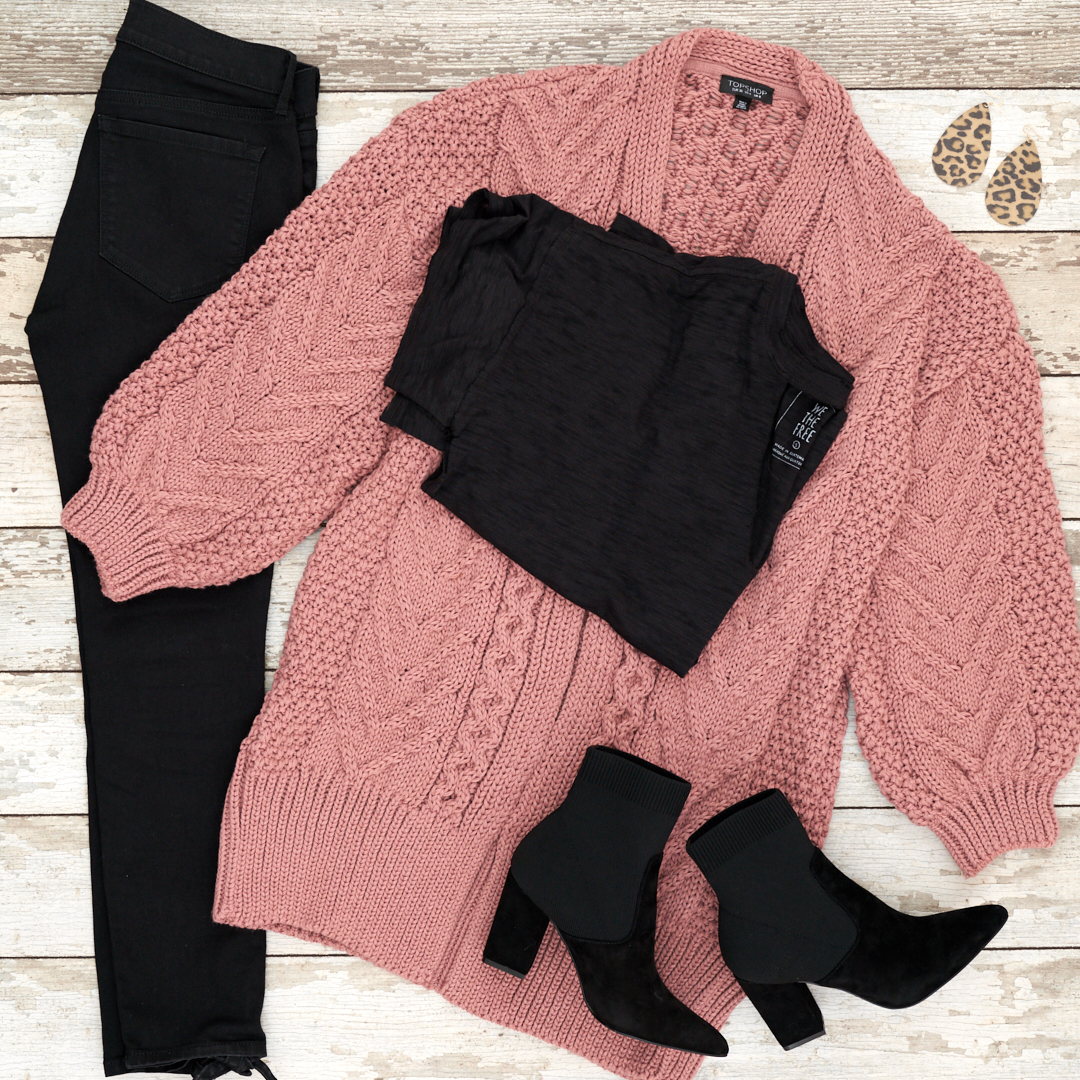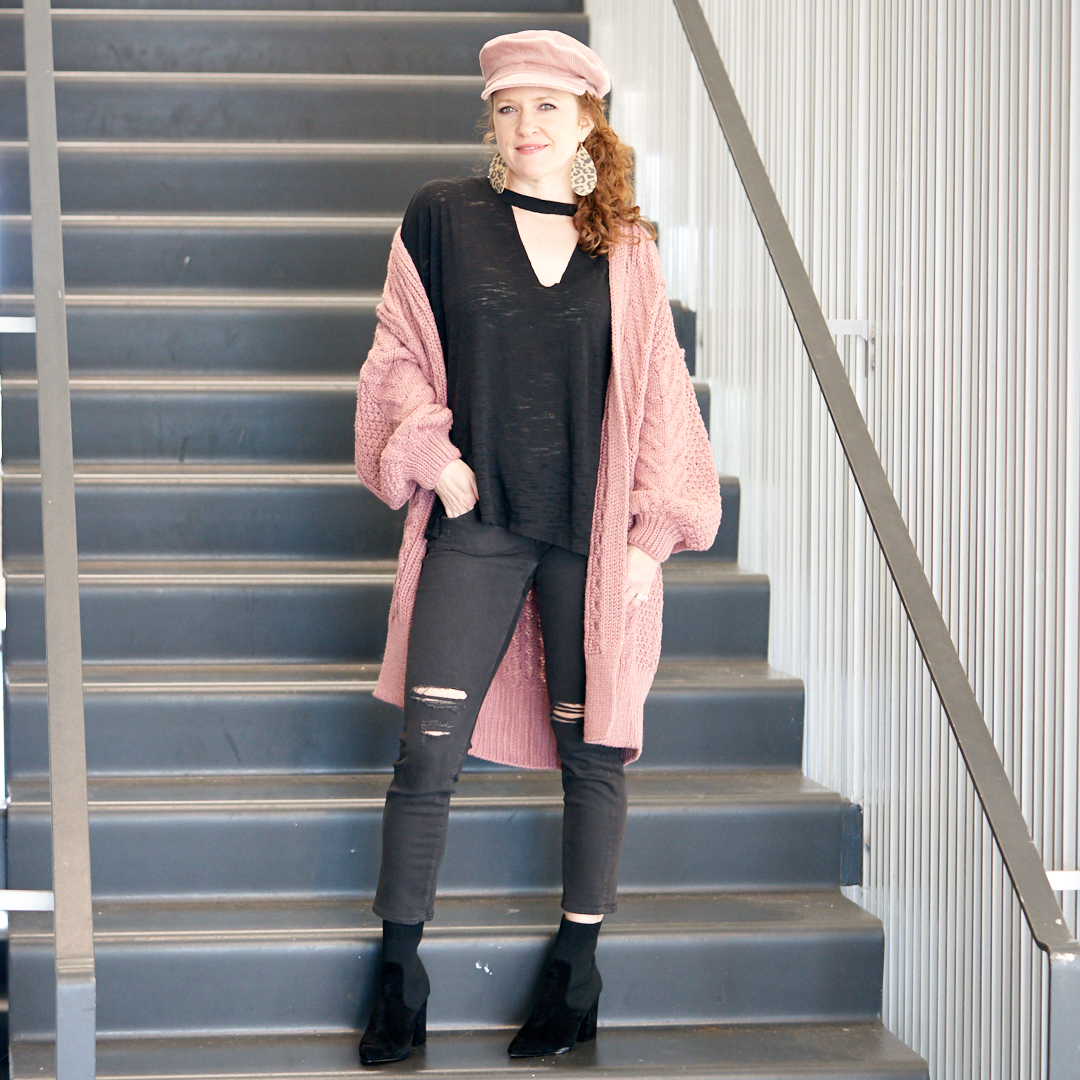 I would love to know in the comments below what you like better, cardigans or blazers/jackets. I have had some people in my life that encouraged me to try cardigans and I am glad I did. I still do not prefer them but will put them in my clothing rotation this fall.  I really hope you enjoyed this Flat Lay to Life-Styled: Cardigans & Jackets post and learned a little about styling these pieces!
Thanks for reading and talk to you next week!