Happy 2019!!! If feels a little crazy to be saying  that but here we are!  Next year will be 2020 which feels a little futuristic doesn't it?!!  Anyway, I am starting 2019 out with my most loved post that will highlight the best flat lay to life-styled photos from 2018.  I picked these based on the likes they got on Instagram and how much of an impact they made on you.  So here are the most loved Flat Lay to Life-Styled: 2018 Favorites.
The White Biker Dress
This was something I purchased to step out of my comfort zone and I am so glad I did.  Everyone I saw loved it and so did social media!  I styled this dress for play and for work and it was just perfect for both occasions. I actually wore this to an event that Blogger Xchange put on at Old Dominick Distillery here in Memphis. That should explain the funny rooster painting in the life-styled photo below.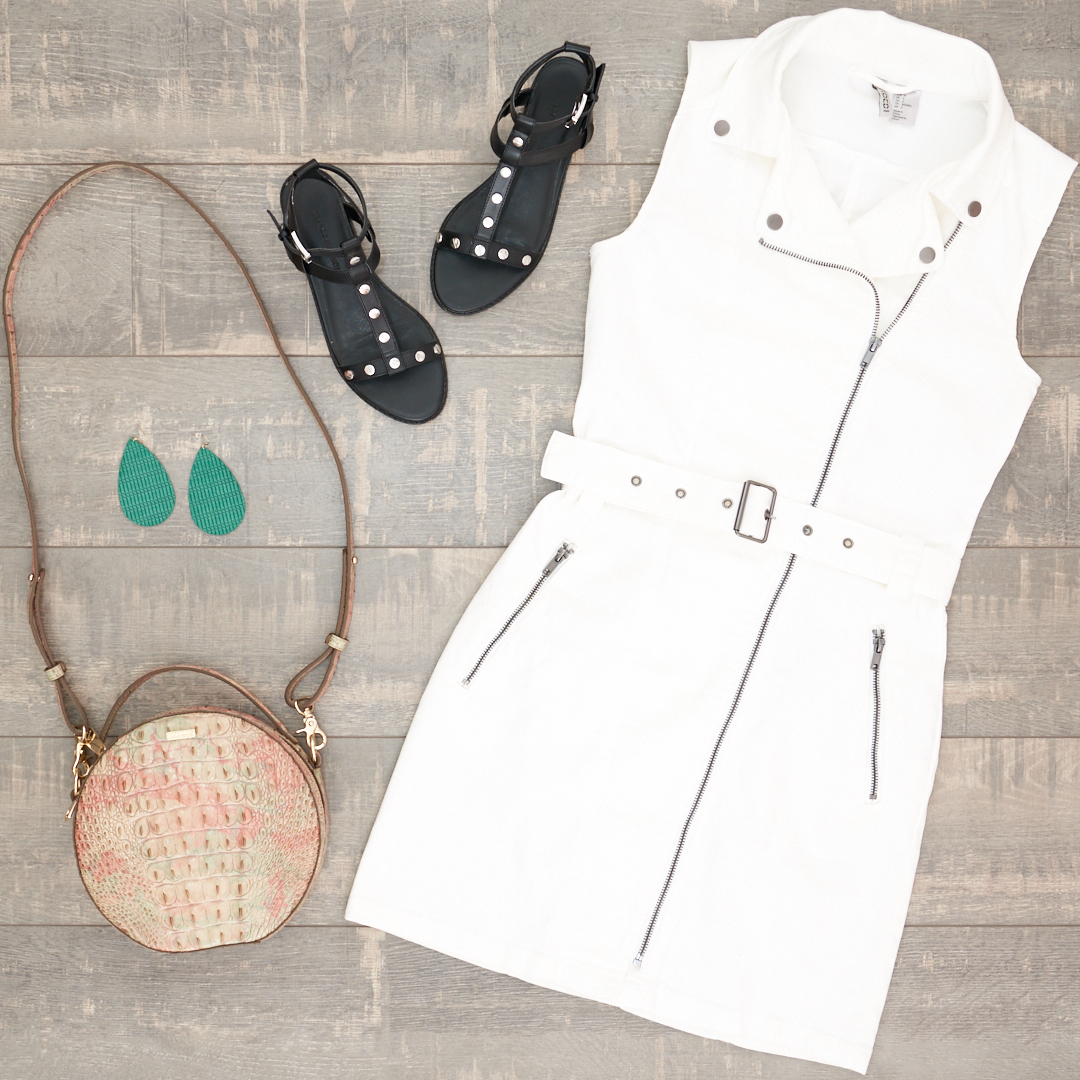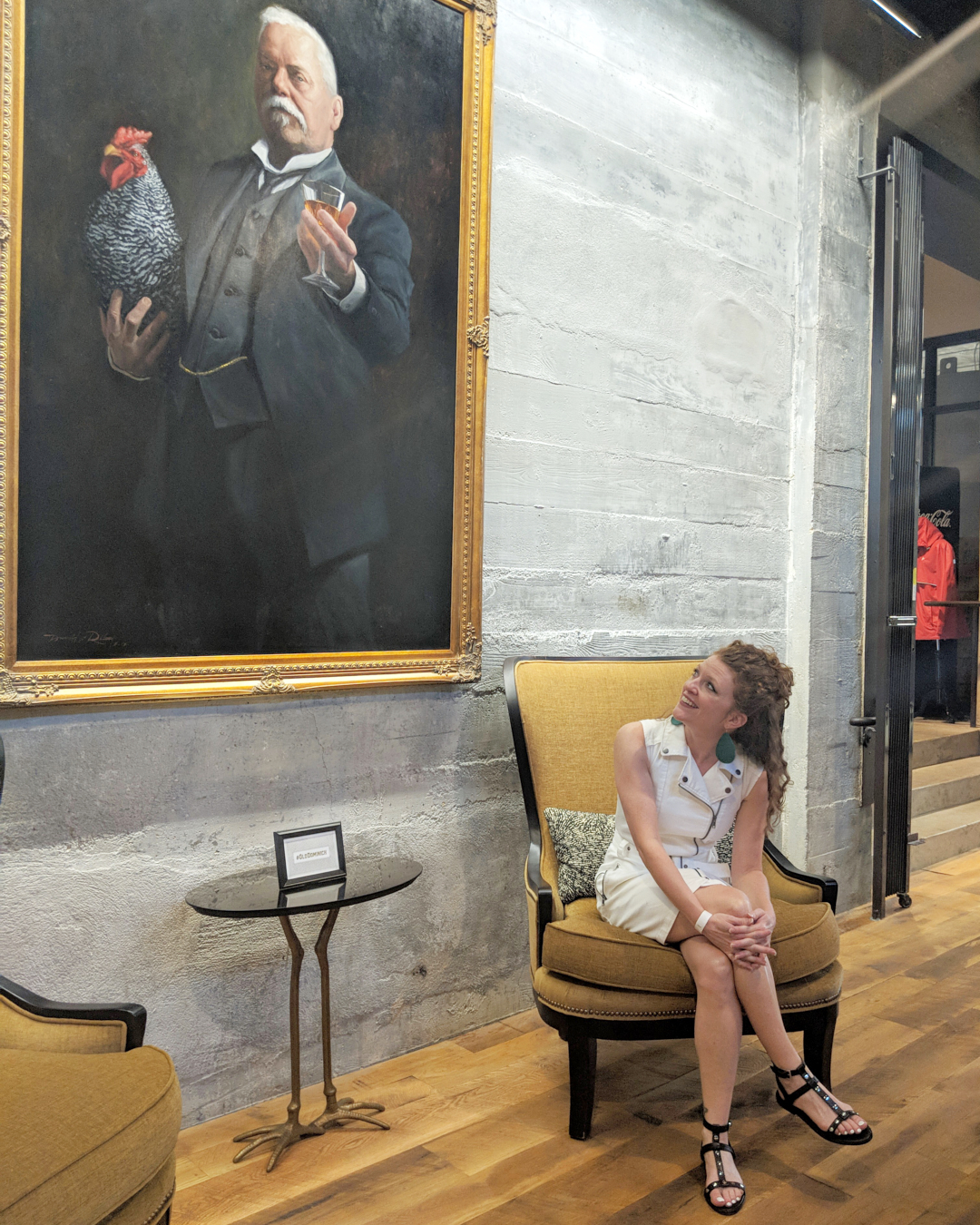 The Denim Midi Skirt
This denim midi skirt was by far my favorite piece for 2018.  It was a bargain price from H&M and I styled it with so many things.  It is one of those pieces that can be worn year round so you definitely get your money's worth out of it. I think you will be seeing this one again in Spring 2019!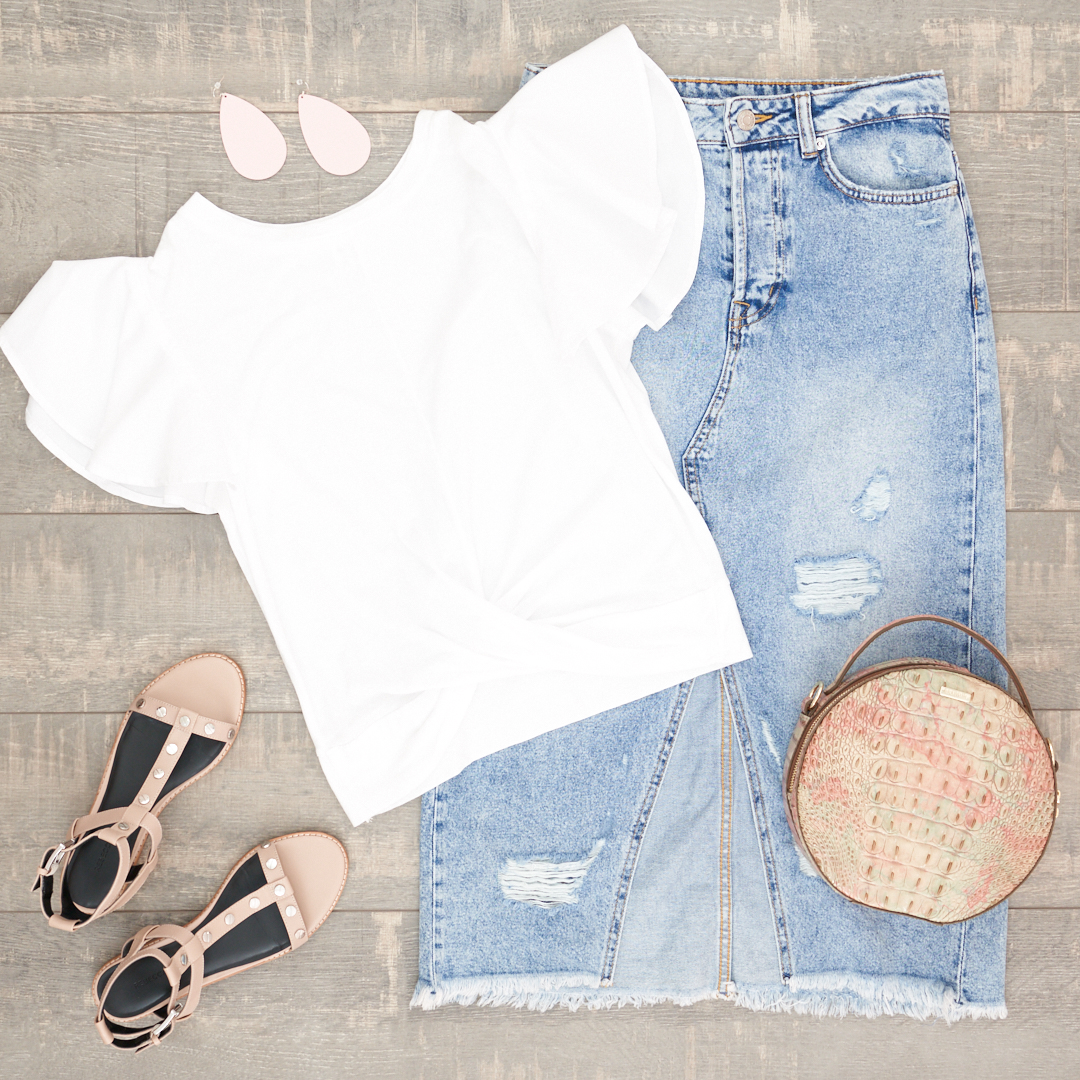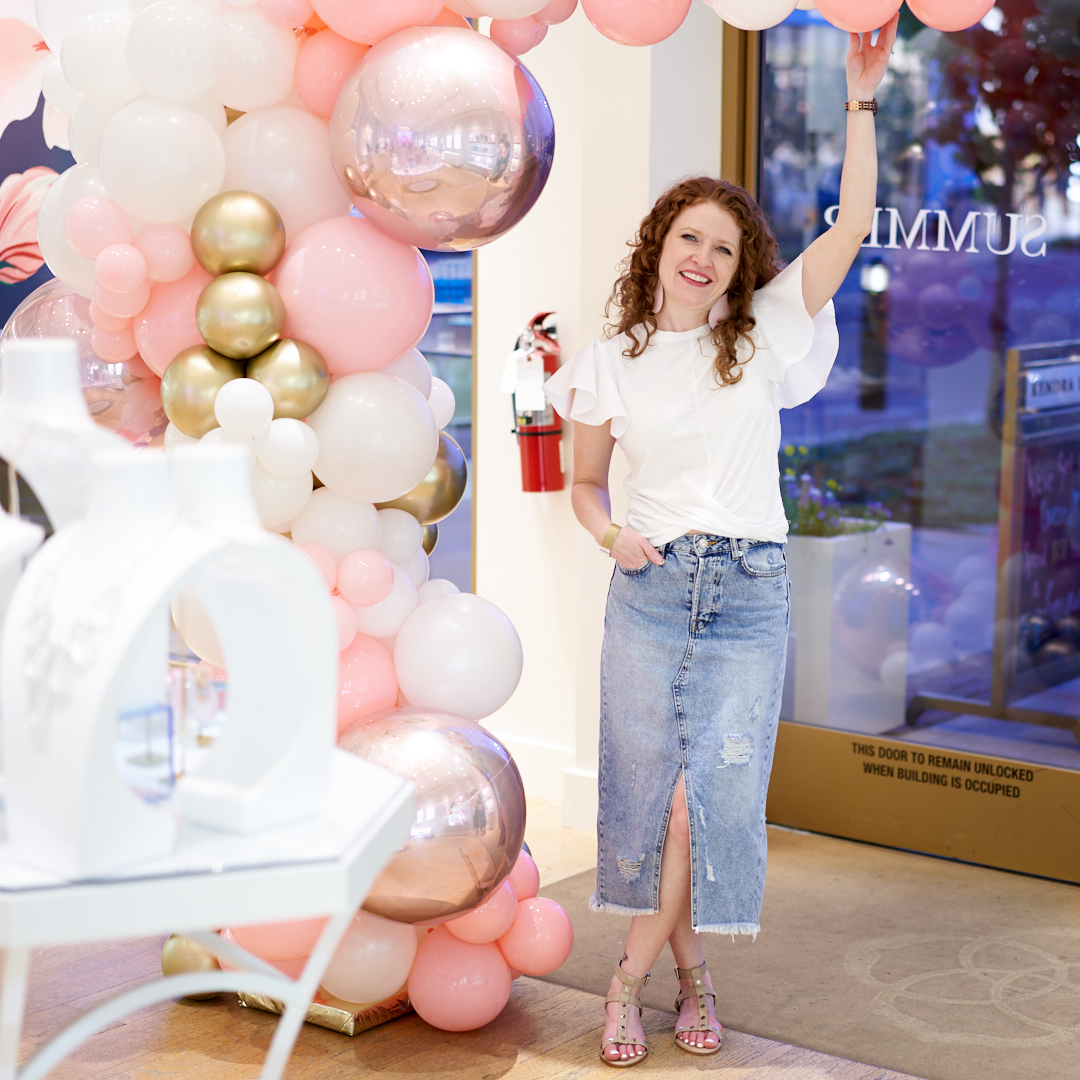 The Afternoon Tea Outfit
I had the opportunity to attend an afternoon tea at the Peabody Hotel with some of my local blogger friends.  I wore this Banana Republic dress that I purchased for Easter Sunday the year before.  I paired it with a fascinator and some black and white kitten heels.  It was a huge hit!  I thought all of my blogger buddies were going to faint because they had never seen me this dressed up.  I am super casual most of the time, even when I go to events. I have to say this is one of my favorite outfits from my Spring 2018 wardrobe.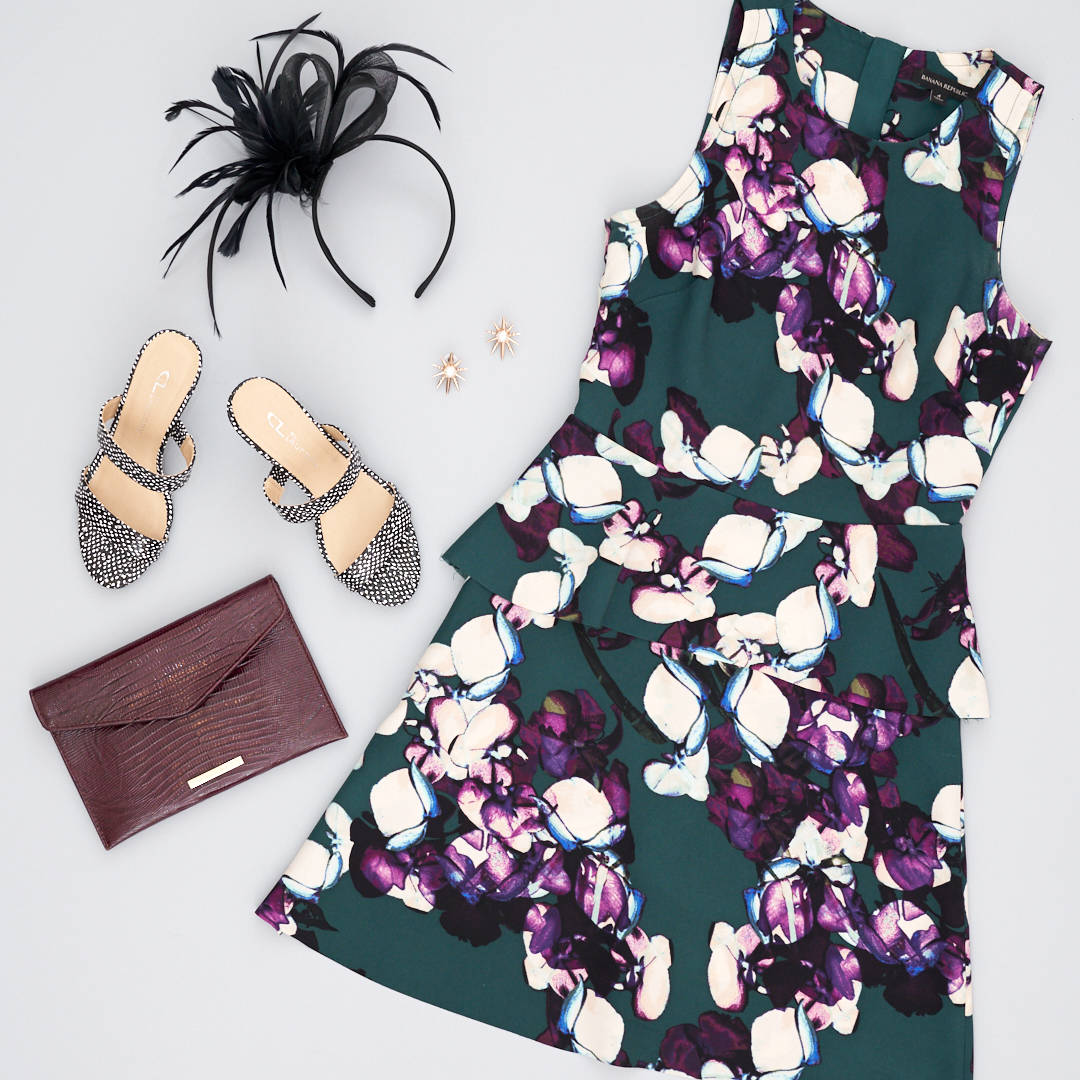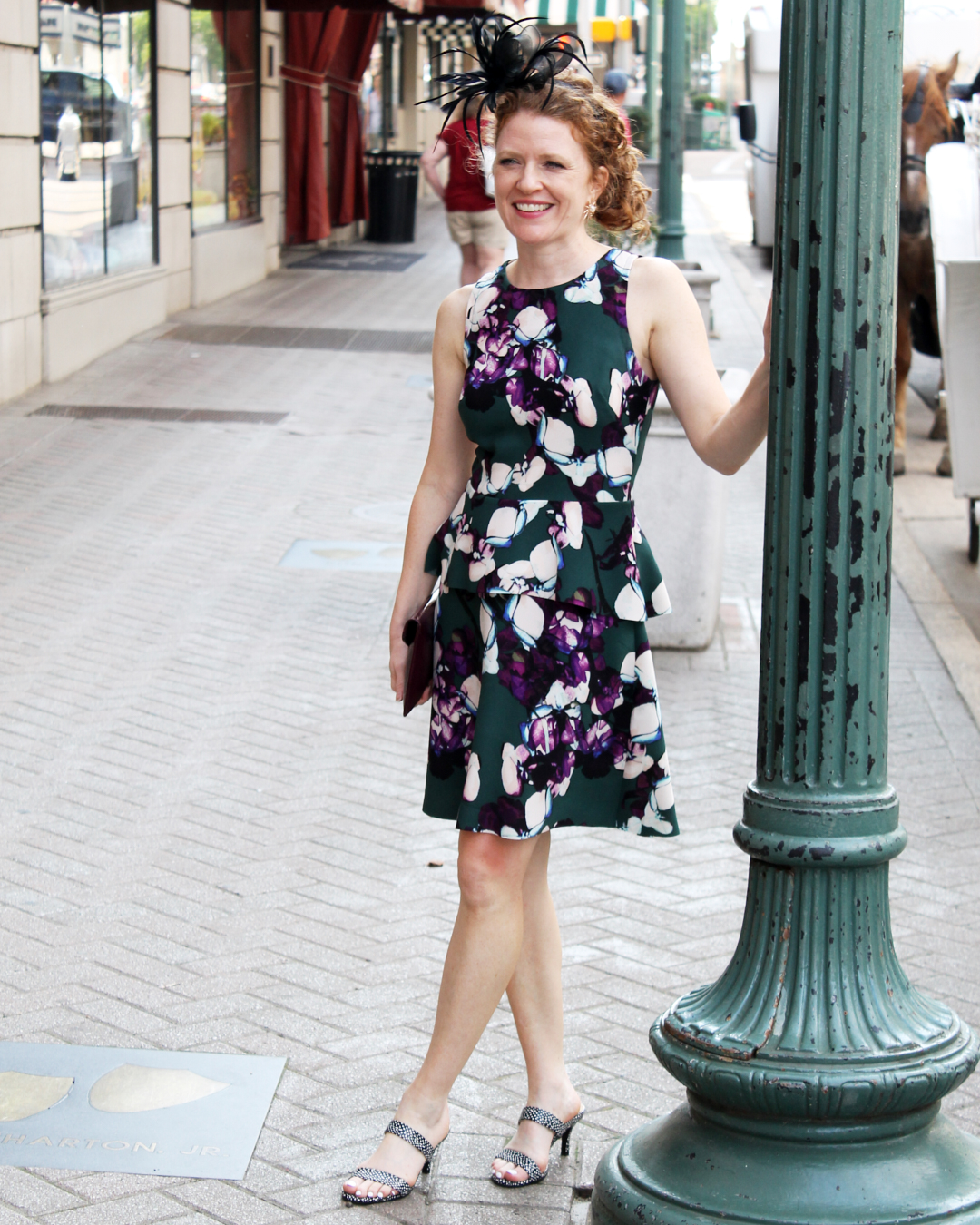 The One Year Anniversary Outfit
My one year blog anniversary was in July 2018.  I wanted to represent the colors of Style by Jamie Lea, so I wore this hot pink skirt and black camisole top with a black suede heel.  The backdrop for the photos was at 17 Berkshire, the best bakery in town!  I thought the all white backdrop was perfect to make these colors pop and who doesn't want to celebrate with lattes and macarons!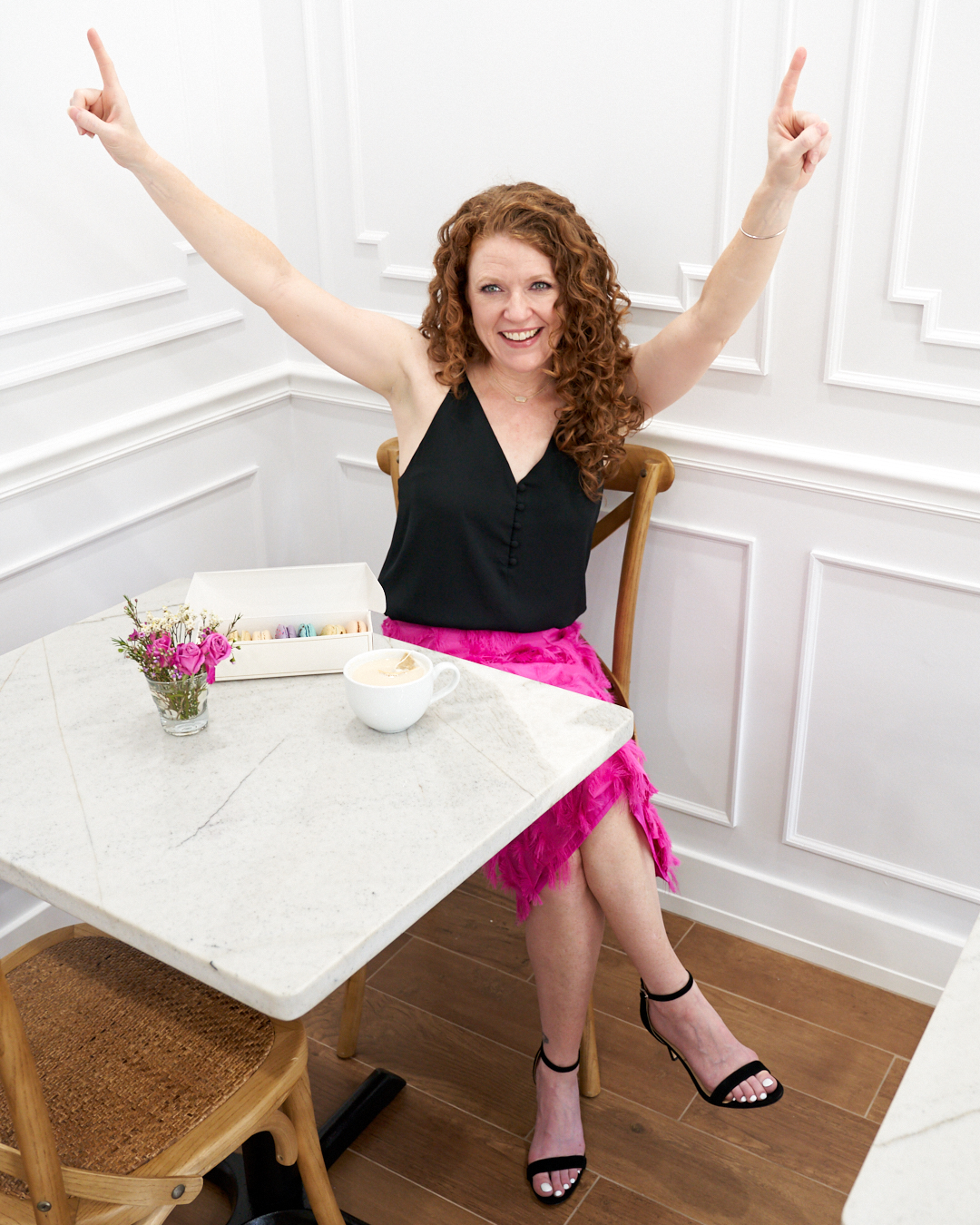 The Most Popular Moto Jacket and Grey Booties
You guys probably know by now that my favorite clothing piece is a jacket of some kind.  This Blanknyc Moto jacket has to be hands down my favorite jacket I own.  It comes with a removable hoodie which makes it very versatile.  I have worn this with jeans, skirts and dresses.
The grey booties were such a hit and people commented about them just about every time I posted them; which was a lot!  This is definitely a must have for your fall wardrobe. It is a perfect neutral that can replace black and brown.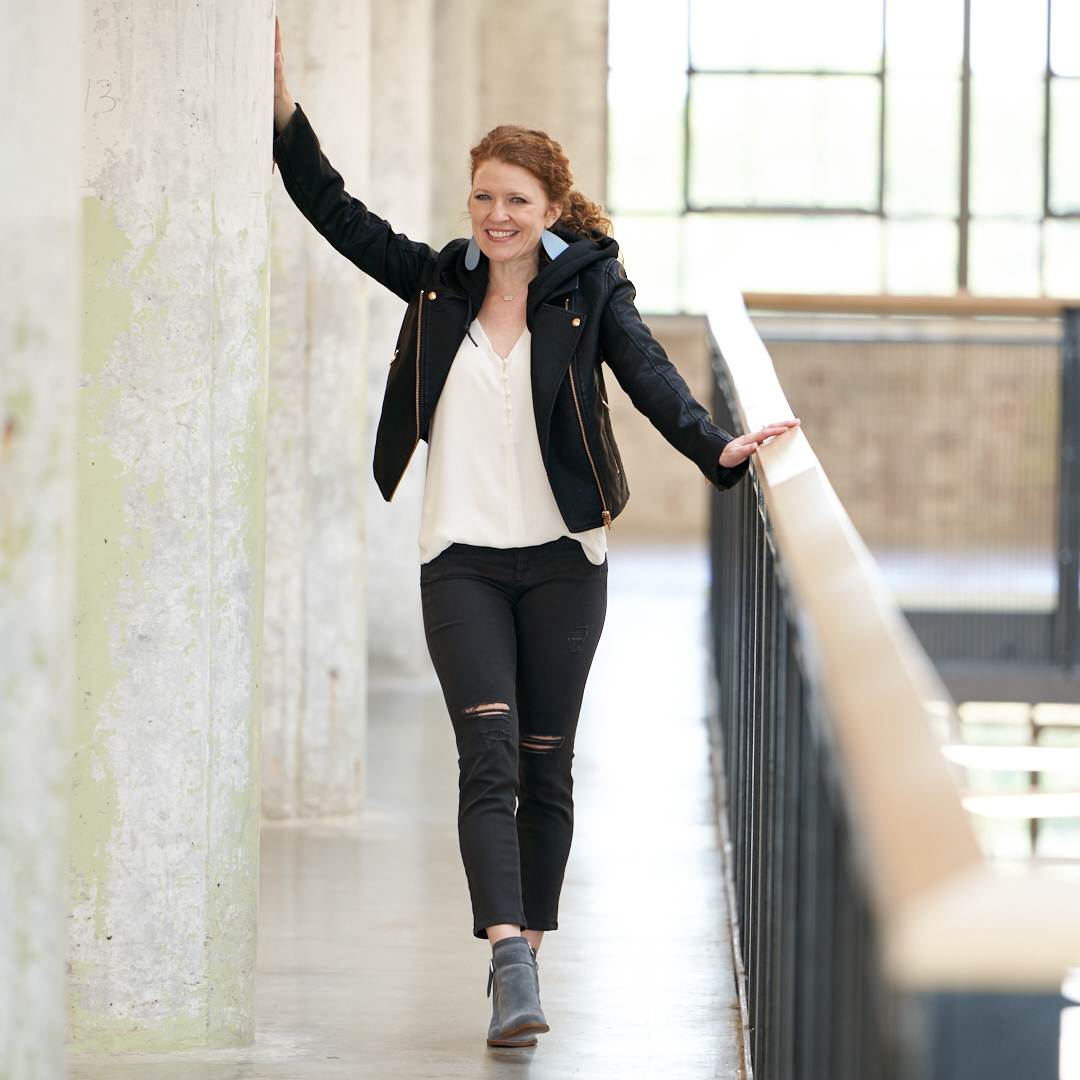 The Favorite Topshop Cardigan
This pink cardigan is the perfect shade of pink!  I got so many compliments on this one!  It also came in several other colors, but the pink was by far the best and sold out multiple times.   Long cardigans were very popular this season and this is another reason this ended up a choice of mine for this post.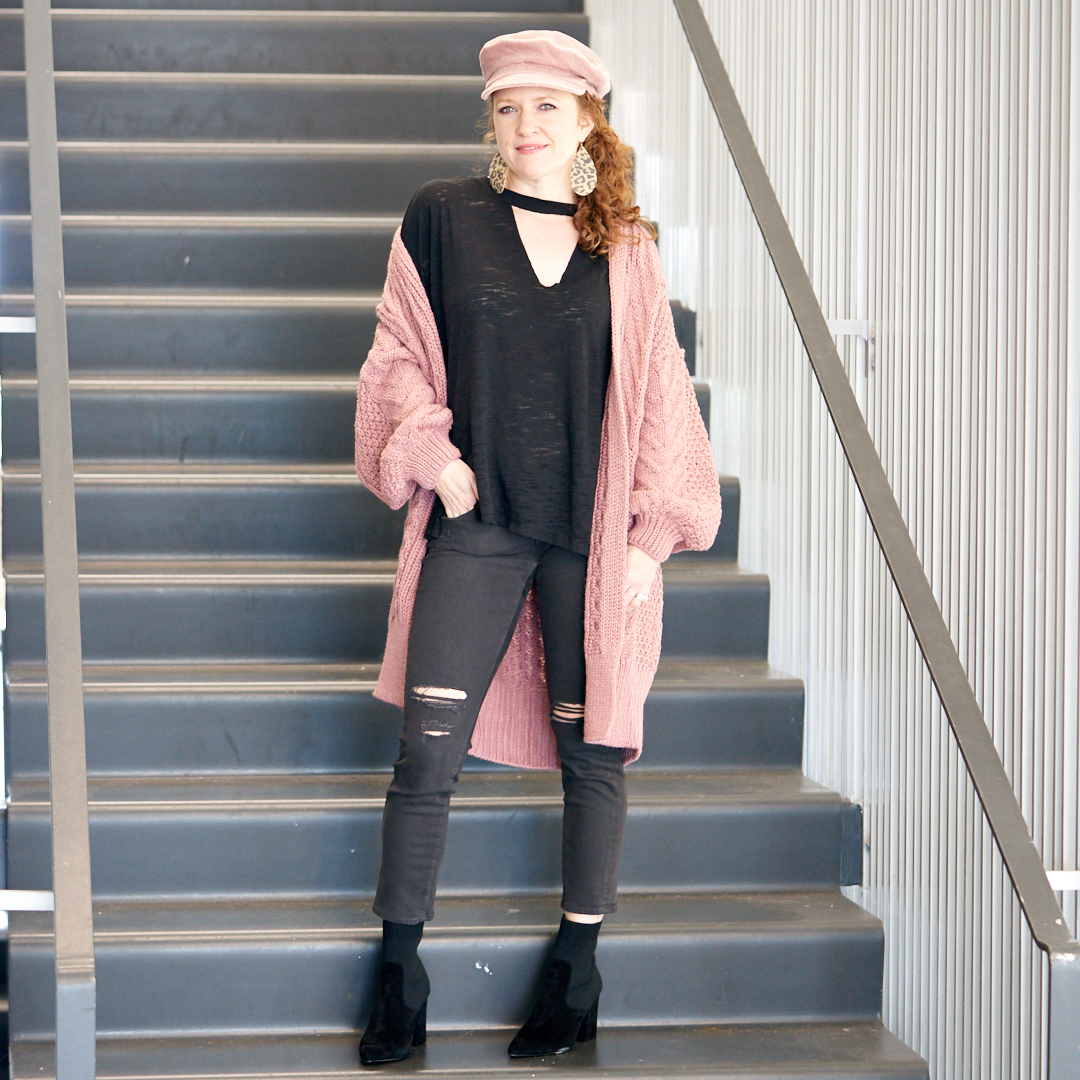 The Trendy Faux Leather Skirt
If there is a clothing item that you should have purchased in 2018 it was a faux leather skirt.  You could find one just about anywhere and they came in all different lengths. I chose a more conservative length because I thought it could be casual, dressy and even business savvy.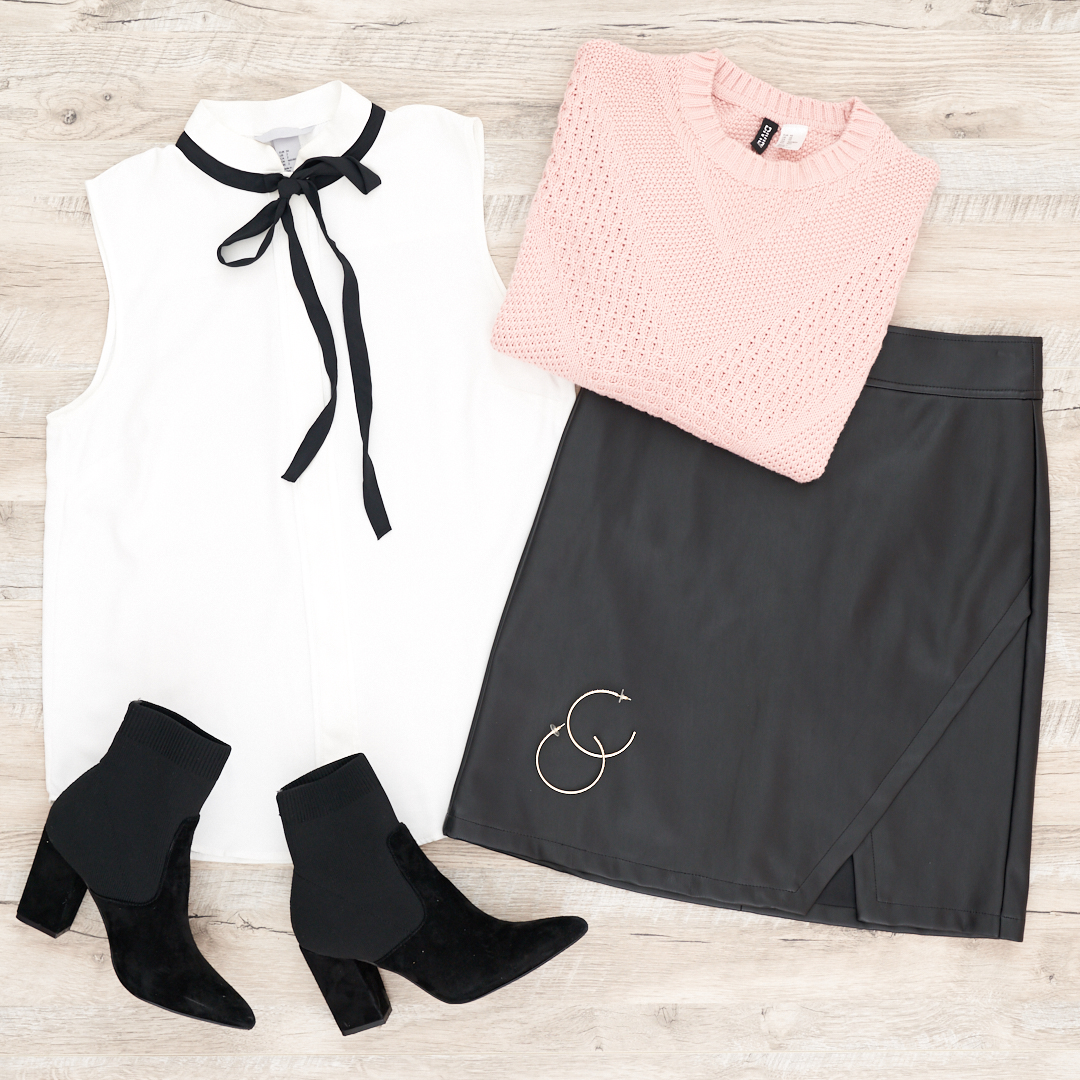 The Best Outfit I Ever Put Together
This was hands down my most complimented outfit. It is a top layered underneath a dress. It was so perfect it looked like one piece.  I decided to go outside of the box on this one and received a great response.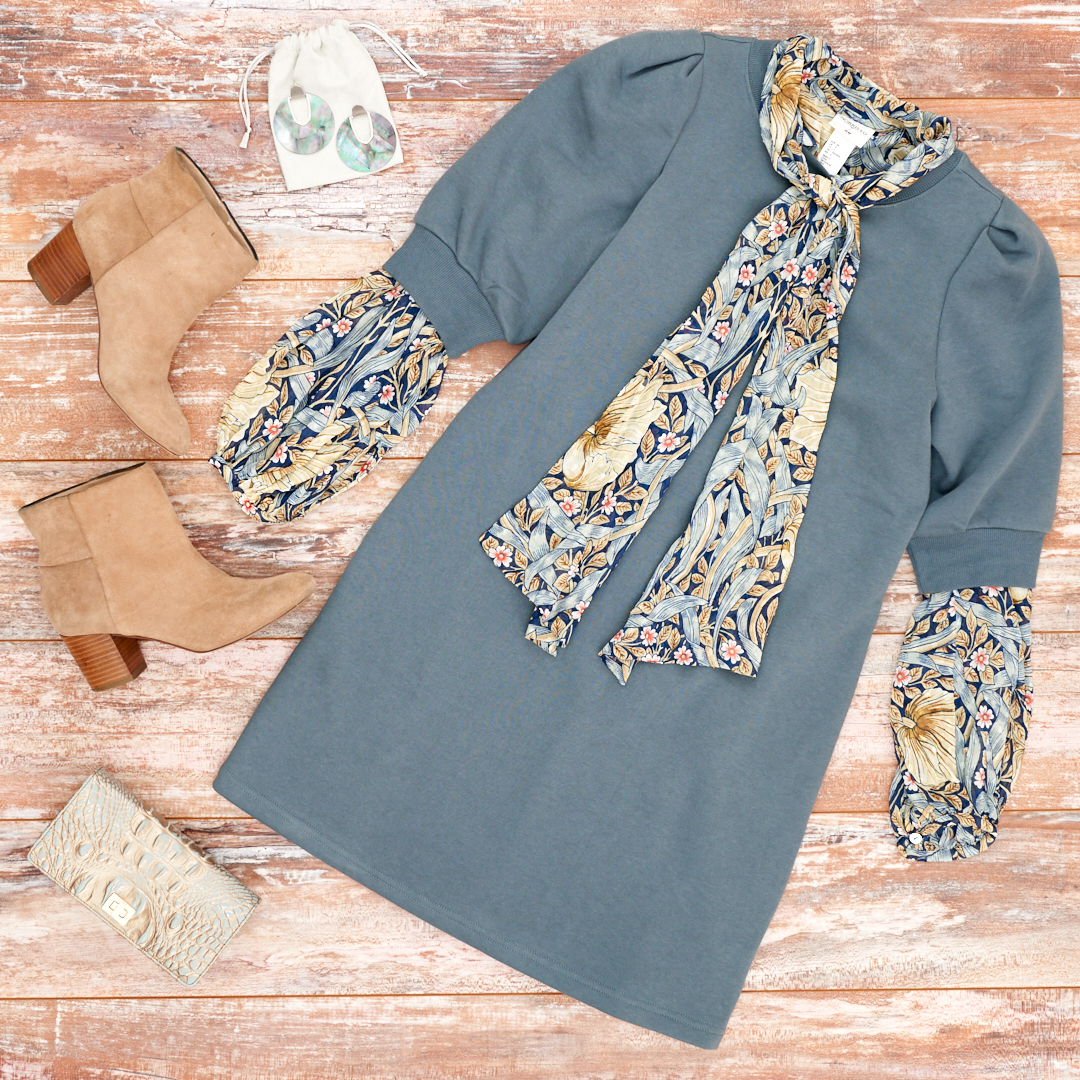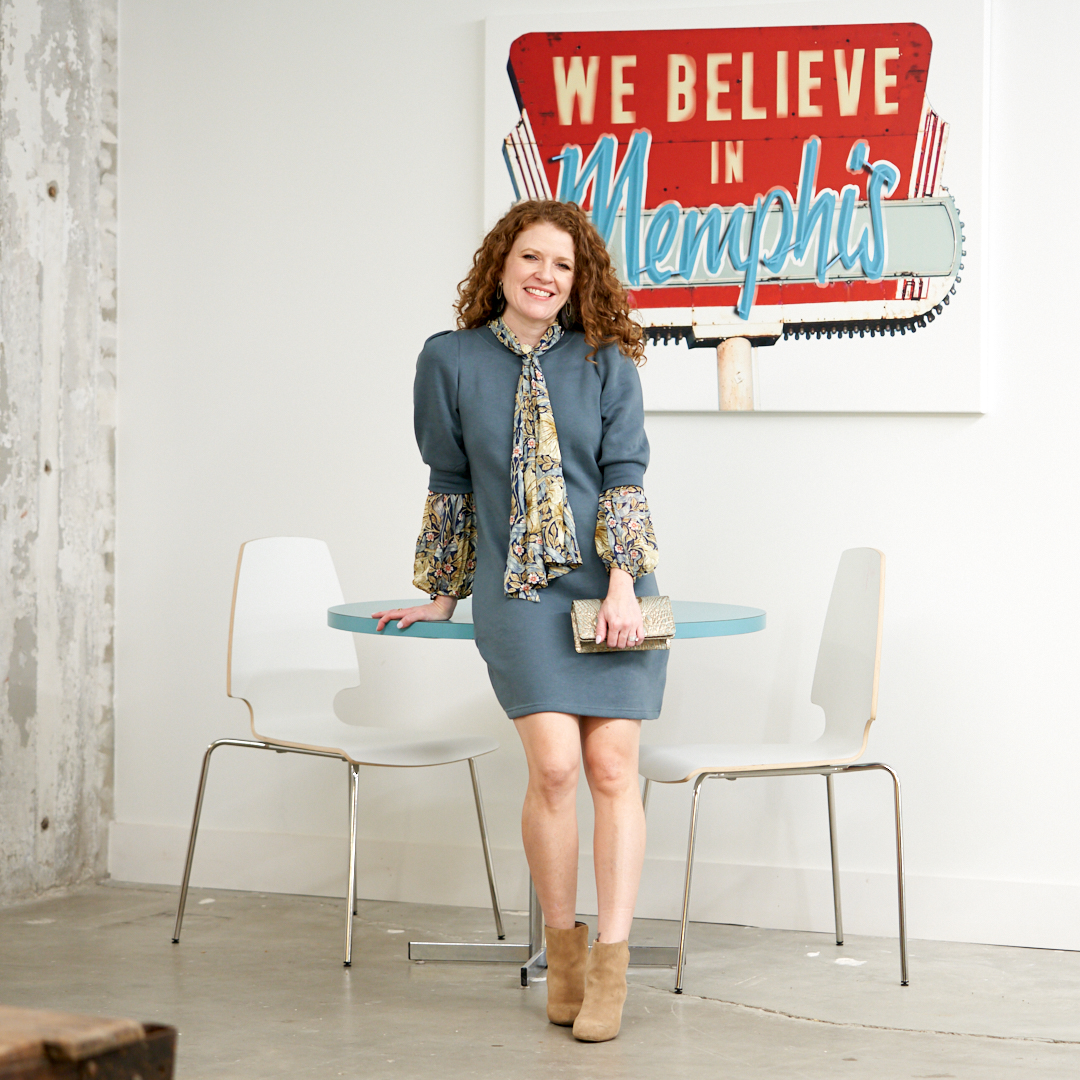 The Most Fun Outfit of Them All
This is one of the last outfits I put together for 2018.  It was the perfect holiday outfit for someone who just wanted to wear something beyond the norm.  I had an overwhelming response to this one and it is actually one of my favorite outfits I put together as well.

So there they are ! The best flat lay to life-styled outfits from 2018!  I probably could have added more but I know this is already a little long.  Leave me your thoughts below on which one is your favorite or favorites!