Don't you just wish you could turn back time on your skin!?  If I had one wish that could be granted by a magic genie it would be to not have aging skin.  Unfortunately this is not possible.  Our bodies age and get older and that is just the way it is.  For this reason wonderful beauty products will always exist.
Recently I had the opportunity to try a skincare line called MintPear. It is for most skin types that deal with acne, aging skin with fine lines and wrinkles, sun spots and large pores.  I am here to tell you that I think this line of skincare is very special and unique. The moment I heard the name I was intrigued.  Today I am going to tell you about MintPear and a little something about each of the three products I tried.
What is MintPear?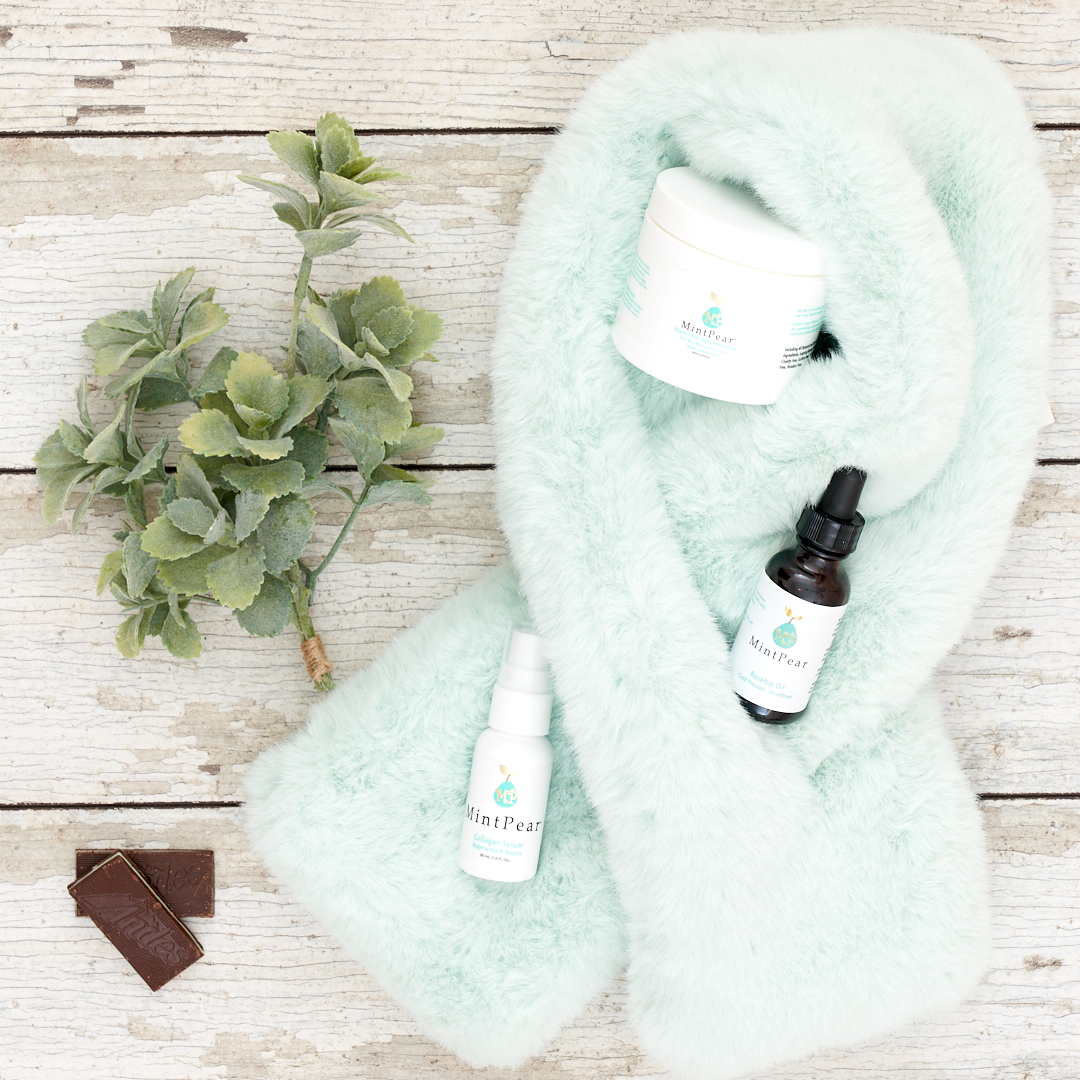 MintPear, created by husband and wife team Feras and Rita Almusa, is a skincare line that is Leaping Bunny Certified, creating cruelty free beauty products. All of the products are also free from parabens, sulfates, fragrance and harsh chemicals.  They are made in the USA and suitable for Vegans.
The name of the company was chosen because the color "Mint" is a soothing color that has invigorating energy and reminds you that life can be filled with exciting adventures.  The "Pear" in MintPear is to represent the appealing curves of a strong and powerful woman.
My Three Products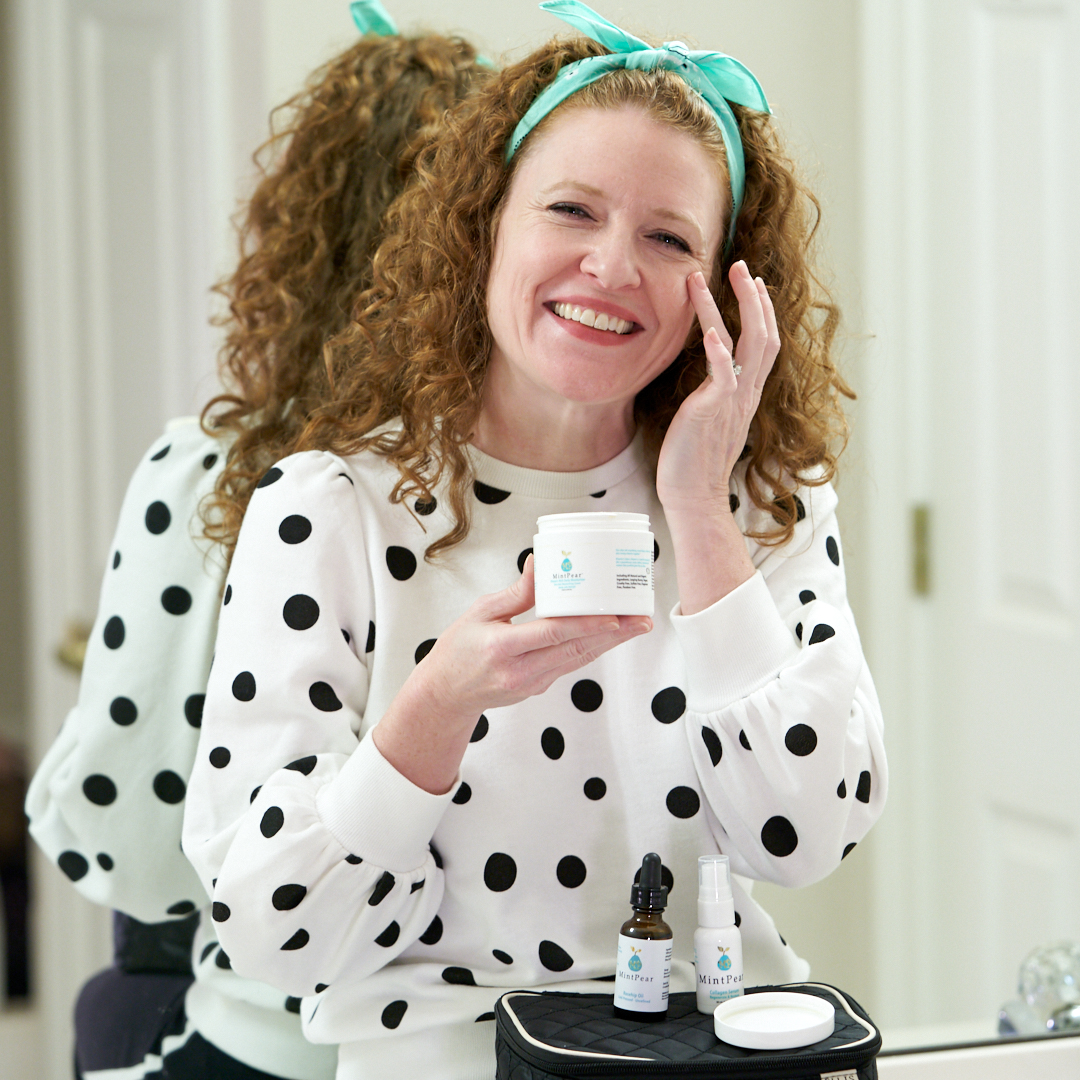 The three products that I had the opportunity to try were the following:
Collagen Serum – This serum will put life back into your skin. It will improve wrinkles, dehydrated skin, aging/mature skin, large pores, sagging and tired looking skin.  This serums feels absolutely amazing and is like a big glass of water to your skin!  It goes on so smoothly and soaks right in.  It brightens and tightens immediately.
Apply this serum morning and evening prior to your moisturizer.
Rosehip Oil – This 100% Pure, Organic, Unrefined, Cold-Pressed Rosehip Seed Oil is the most unique product I have ever put on my face.  This oil is nature's Retin A and is packed with healing ingredients that help repair and rejuvenate skin, reduce fine lines and wrinkles, age spots, acne, scars and hyperpigmentation. It is also an intensive overnight moisturizer.  Once you try a rosehip oil you will never want to go without.
Use this oil in the evening only.
Vitamin Rich Daily Moisturizer – Jam packed full of vitamins! This is a very dense and substantial moisturizer that contains Vitamin C, A, E and Pro-Vitamin B5. It contains Organic Aloe, hydrating Avocado Oil, antioxidant rich Rooibos and moisture boosting Organic Jojoba Oil. This is my favorite product that I tried from MintPear. I have never had any other moisturizer make my skin look as flawless as this stuff does. Even with my oily skin it perfectly soaked in and smoothed out my fine lines and made my skin so incredibly soft.  I even used this moisturizer on my arms and legs!  It is going to be a permanent addition to my skincare routine.
Use this moisturizer morning and night.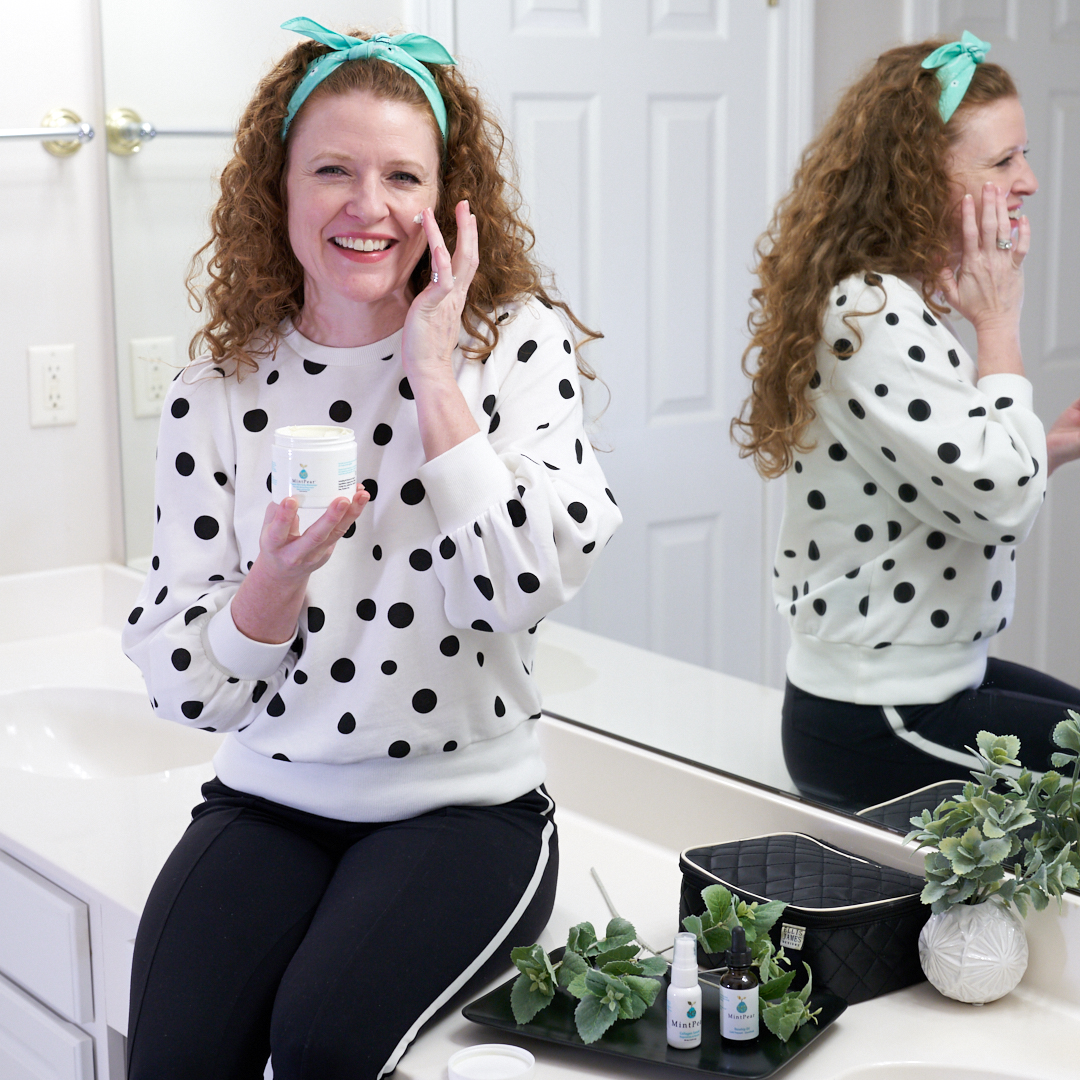 MintPear is such a unique and interesting brand. I love the care they take in creating their products with the most wonderful organic ingredients.  They are extremely gentle and have no fragrance added to them.  I would highly recommend them to you if you are looking for products that are cruelty free, have organic ingredients and actually work to bring back your youthful glow!  In the short two week period I used these products I saw a difference in the moisture level of my skin, the smoothness of my skin and I had zero breakouts during this time!