Hello ladies! Welcome to the new Flat Lay to Life-Styled post!  In this post I will show you my real "life-styled" photos of some of my previous flat lays! YAY!  I have been wanting to do this for a while so I am excited to bring you the first one today! I picked some of my most liked outfits from this fall season.  I will also give you some styling tips along the way! Enjoy!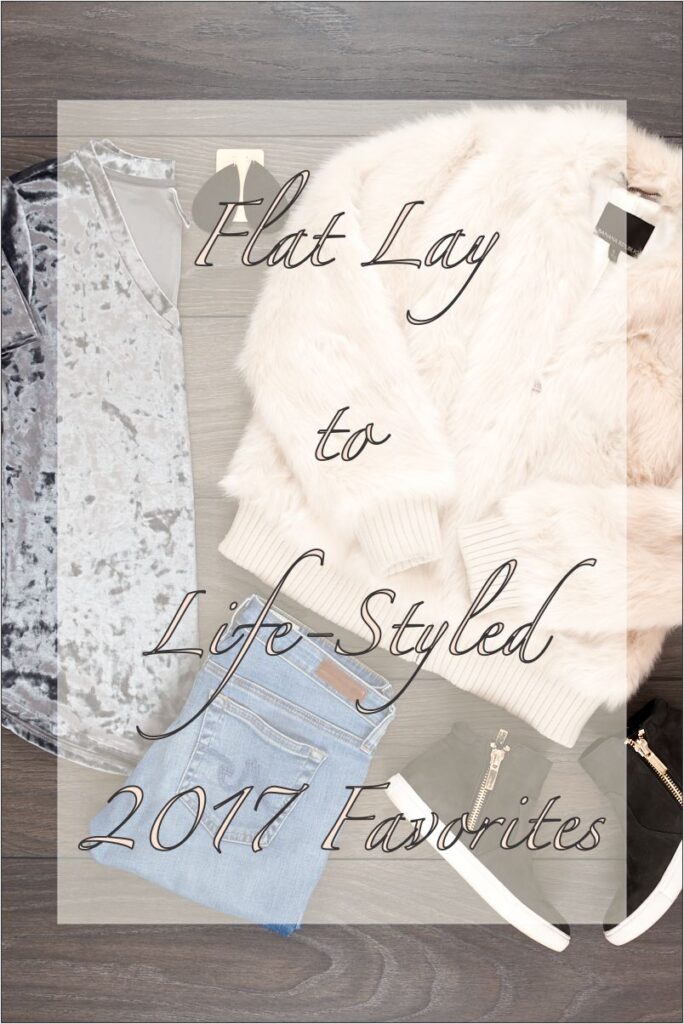 This first outfit is with my favorite faux fur jacket of the season.  This one screamed my name as soon as I saw it because it was a bomber jacket in faux fur!  What a great combination.  I love that it looks so casual but makes you feel so chic when wearing it!  I can pair it with jeans or a dress!  I actually did wear it with my holiday dress if you want to see it here!
For this outfit I wanted to mix some textures together to show you that it can be easily done. I swear this jacket will go with anything!  It makes everything I own look better, lol.  I want to encourage you to think outside the box and not put something like this in a box by feeling like you can only wear it with certain things.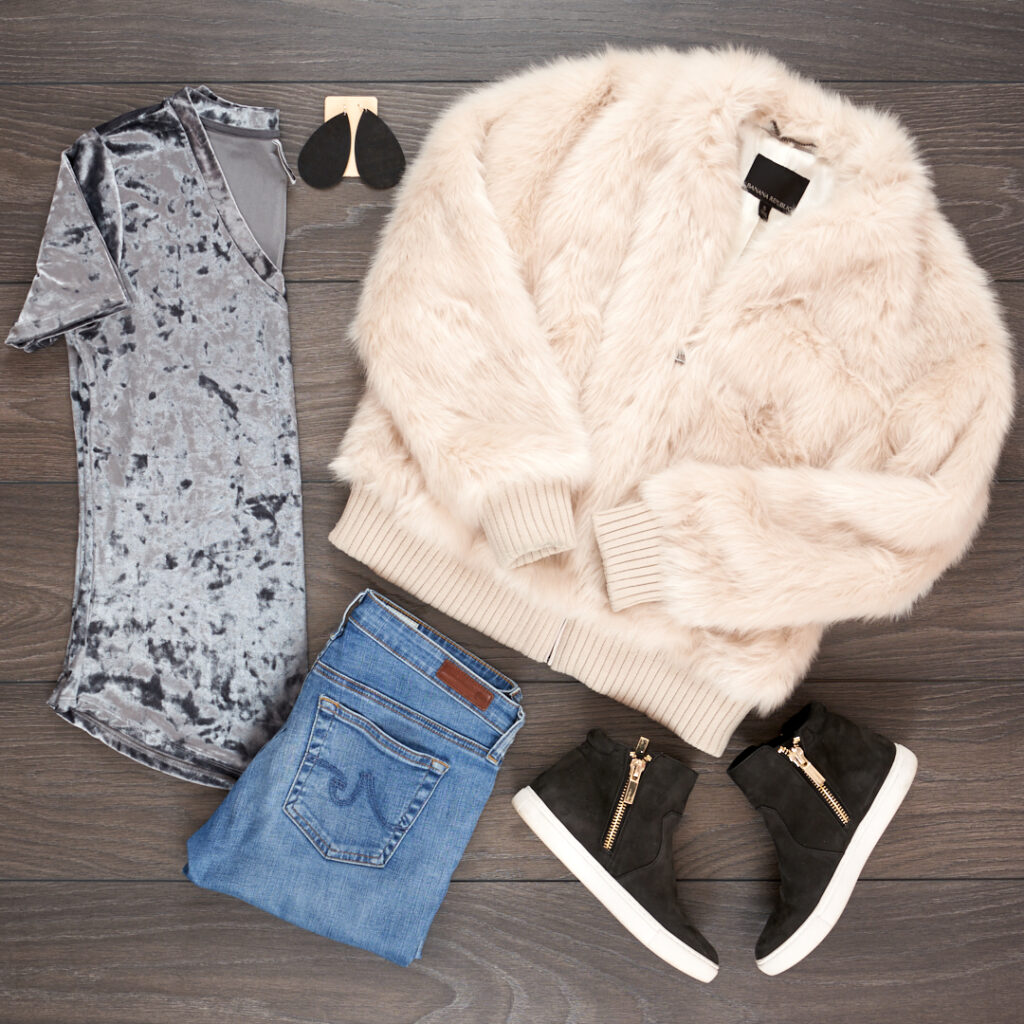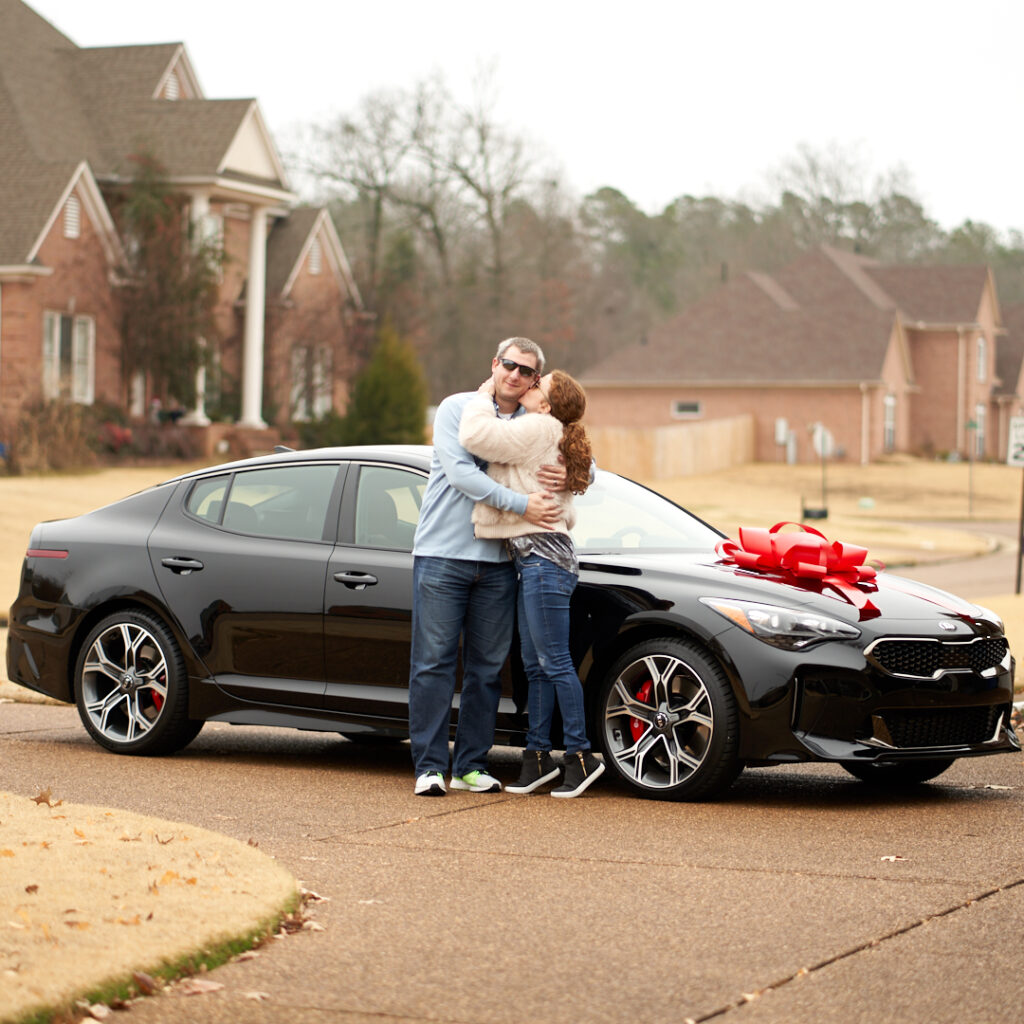 Shop My Look
The sweater in this outfit was $25 at H&M and was the most popular sweater I posted on Instagram this year. The sweater is a little itchy because of the wool so I layered a white tee underneath and I let it hang out of the bottom of the sweater.  This gave it a more casual look to go along with the sneakers.  These are what I refer to as "outfit" sneakers because you buy them to make cute outfits! The earrings are the
Vintage Twill leather earrings
from Nickel and Suede.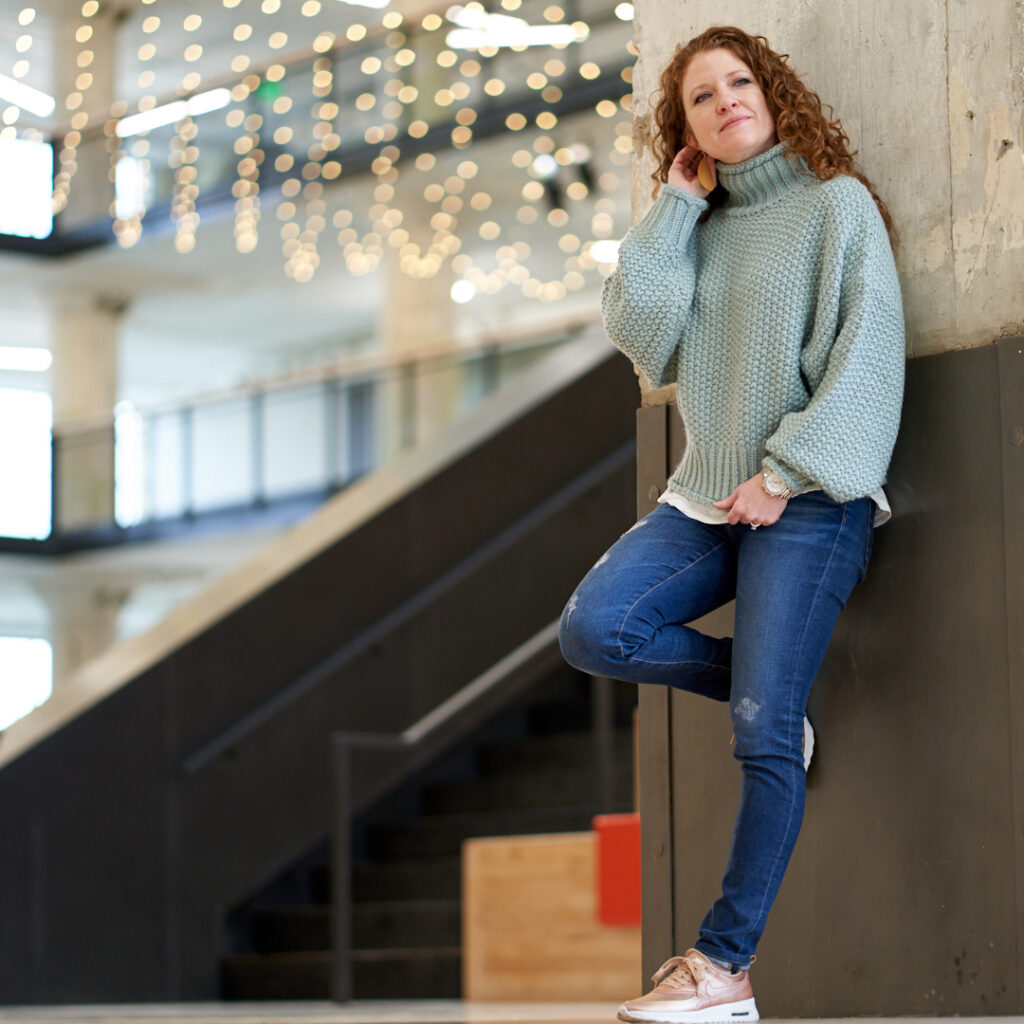 Shop My Look
I am not on board with the same color denim worn head to toe unless it is an overall.  But I can get on board with the colored denim jackets with jeans! This pink one was such a great purchase and I just happened upon it at H&M while shopping with a friend.  I will be wearing this so much in the spring with my white and blue jeans.  Here I paired it with a cream thin sweatshirt and a
blanket scarf
to make it wearable in the fall.  Did you know that pink can be worn year round? I sure hope so!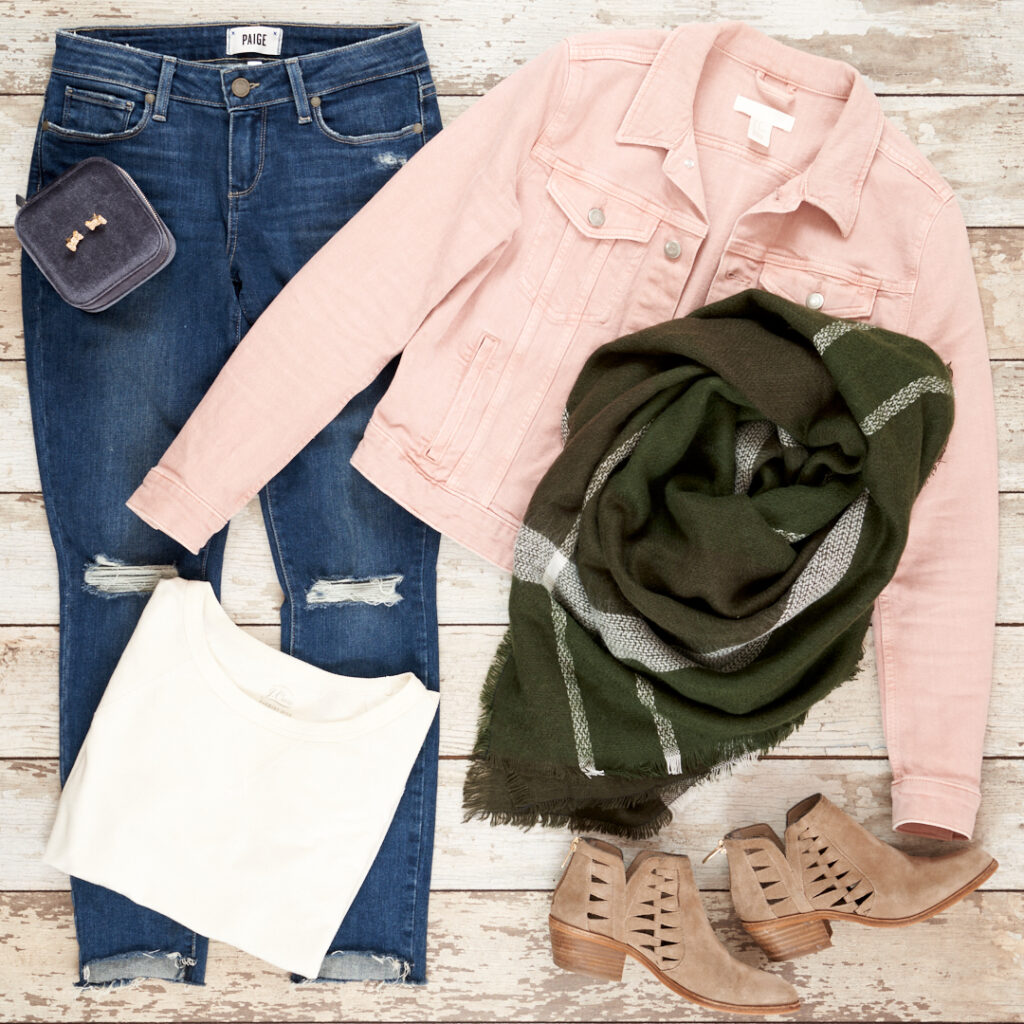 Shop My Look
Okay, had to show this sweater again paired with something different!  I love how the color of the sweater pops against the black and gray combination.  This is probably one of my favorite outfits I put together.  Plus I will look for any excuse to wear my
Nickel and Suede black cork leather earrings
!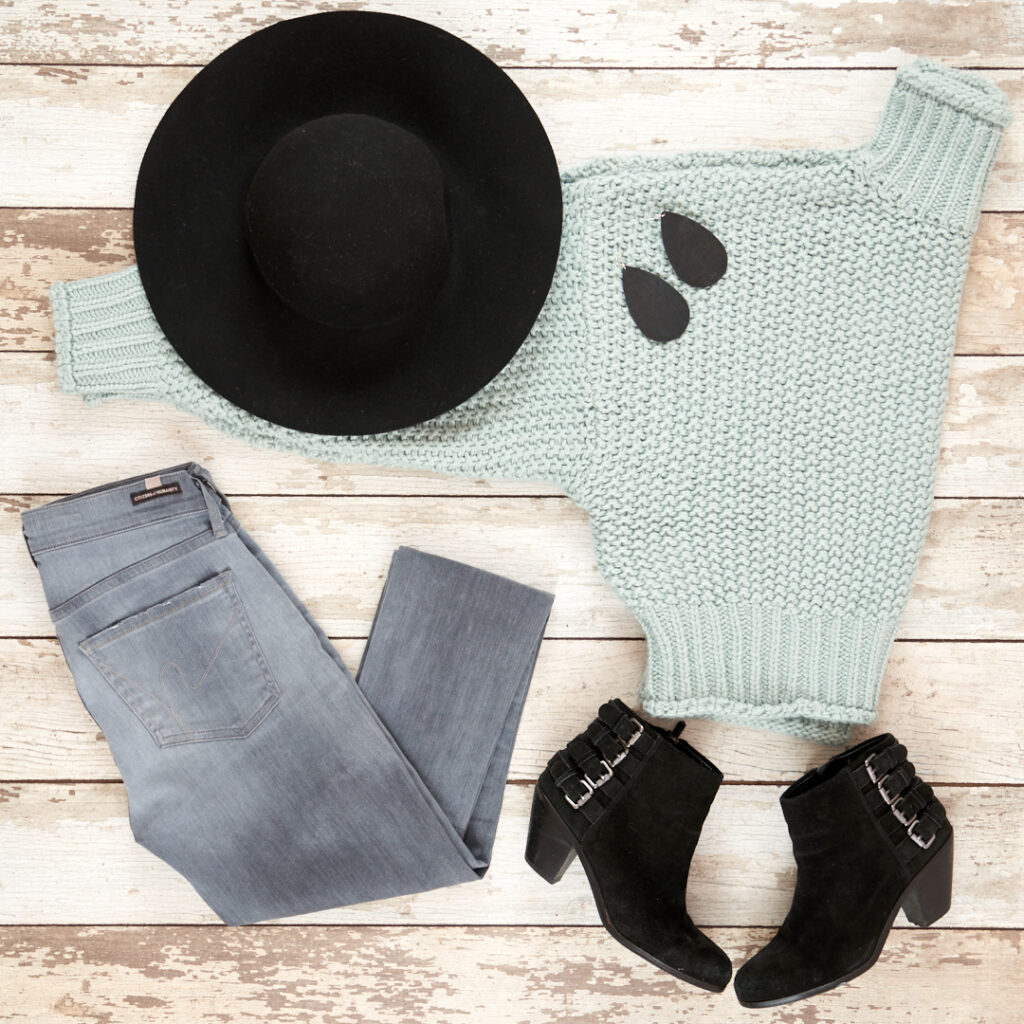 Shop My Look
 I purchased this pink sweatshirt blouse from the Loft at the beginning of the season and it has been a great addition to my wardrobe.  I wear it with scarves, under jackets and with my faux fur vest.  It just so happened to match my scarf perfectly so I had  to pair this together. I don't always have to "match" but when it works, go with it!  Simple pieces like this blouse can really be beneficial for your daily wardrobe because of how much you can wear with them.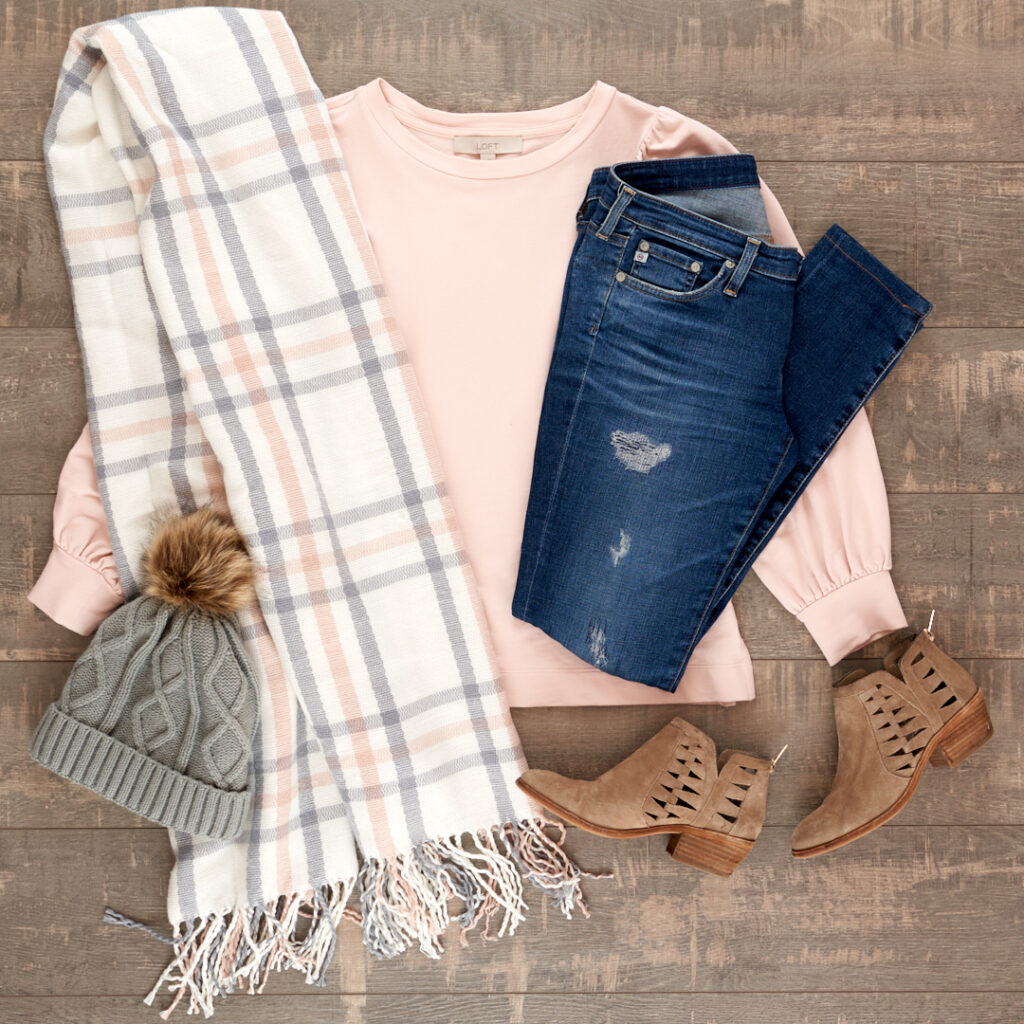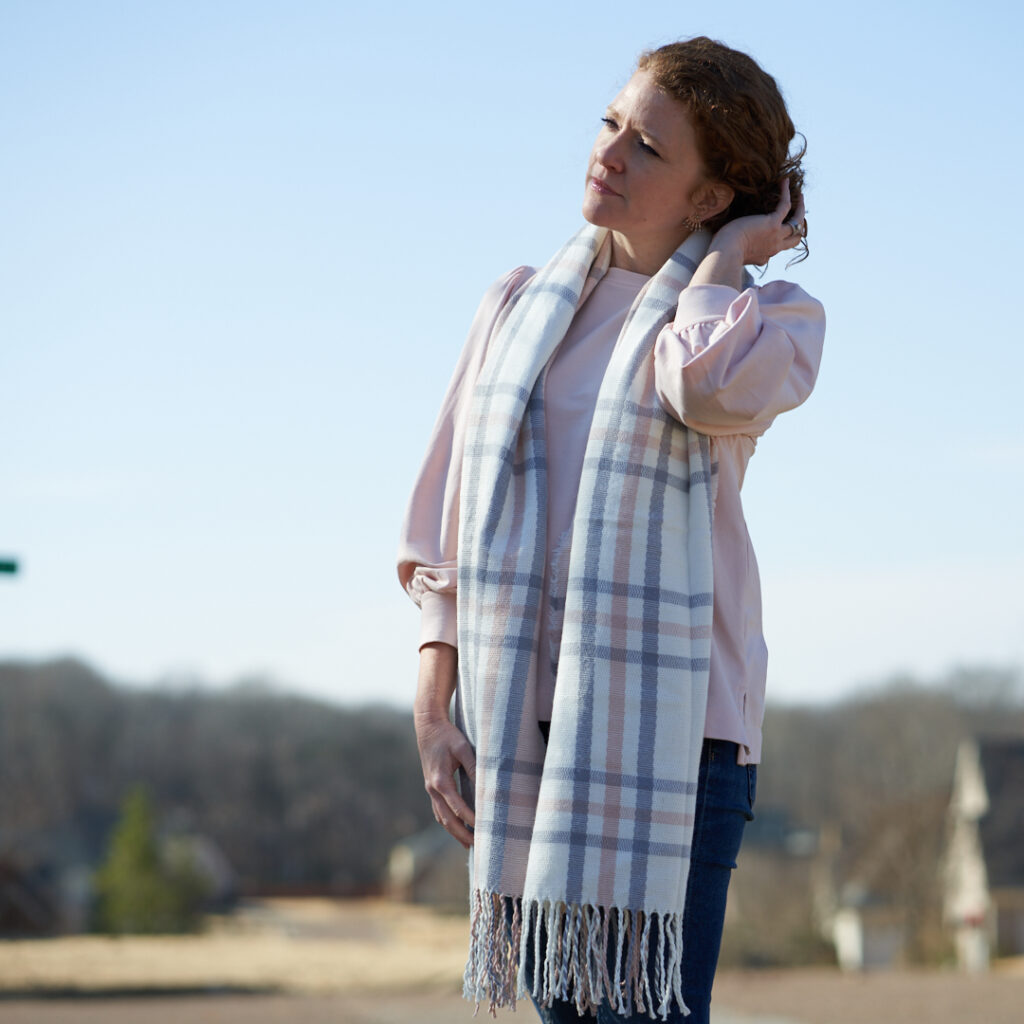 Shop My Look
All of these pieces I will probably wear again next fall/winter season and will definitely wear both pink pieces in the Spring!  I love it when items can serve a purpose year round!
I hope you liked my first Flat Lay to Life-Styled post!  I would love some feedback or suggestions about what you would like to see in these posts.  I will always try to make them a styling session for you as well.  If you have any questions please don't hesitate to contact me below! Until next time!
Lots of Love, Jamie
P.S. I receive commissions from click/purchases from the links available in this post. This does not sway my opinion in any way.  I have and will continue to suggest things that also don't provide any commissions like the Nickel and Suede earrings. If the link is available for me through my affiliate Shop Style than I will use it.  It is just to help a girl make a little money doing what she loves to do!!  So feel free to shop if you would like! To shop the scarves go to Ilymix and use code Jamie20 for a 20% discount!