Hello there! I know it is kind of early to be talking about Fall shoes but it is on the Style by Jamie Lea brain, so I just have to. With the awesome Nordstrom Anniversary Sale going on right now and opening to the entire world today, I think this is an important subject.  I want to give you a little bit of info on the trends for fall and let you in on some retail secrets that most people have no idea about.  I will be sharing with you what shoes I purchased for myself and what else I recommend for the fall season so I hope you will stick around!
Fall Shoe Trends
The trends in shoes this year are all about making a statement, if not with style, definitely with color.  You will see lots of different colors like rust, blush and lavender. The sling back shoe is back with a vengeance and they are so much easier to wear than mules; which are still on trend this year as well.  As far as the style of boots, the trend this year is moving toward the cowboy boot look. You will notice lots of pointed toes, block heels, skinny heels, socks, and embellishments like studs and buckles.
I don't know if you realize that shoes come out for the current season before the clothing does! Shoes are always the first to arrive and usually are the same ones available the entire season.  I always buy my shoes early due to this fact.  Of course you will find additions to shoes throughout the season but they are mostly front loaded before it even starts.
Clothing is very different when it comes to the timing of its arrival in stores.  Designers have delivery periods for Fall I, Fall II, Winter I, Winter II and then Resort.  This is somewhat the same in the Spring and Summer without the Resort delivery. I know this from my many years of contemporary retail work.  I also managed a shoe and handbag store for 3 years and learned many things about the shoe industry.
This is what brings me to the subject today.  I think the best purchases (or investment) you could possibly make at the Nordstrom Anniversary Sale are shoes. Especially boots or booties.  I learned last year not to wait on this because my favorites sold out. Also, most of the shoes would be out of my budget at full price which is why it is important for me to find them on sale.  The ones available this year are so very good!  I actually have two booties and one sneaker that I am for sure keeping. I have a over the knee boot and another pair of booties on the way to try.  Please, if you need shoes for the fall take this opportunity to get them.  The sale will be active until August 5th and then they go back to full price.
Sam Edelman Maurine Bootie
The Sam Edelman Maurine booties in the picture below come in black, caramel and stone blue.  I just fell in love with the stone blue and that is the color I chose.  I feel like I will wear it with lots of my fall stuff. I also thought it was different from the norm.  These booties have a 2 3/4 inch heel which is about the tallest I can wear and still be comfortable.  I am actually wanting these in the two other colors but I really have to stop somewhere!
If you can do this heel height and have a narrow foot these will be perfect. They are not so narrow that a normal foot couldn't wear them but they still work for me with a regular sock and are comfortable. Sometimes boots are just too roomy for me and I have to wear an insole or a thicker sock.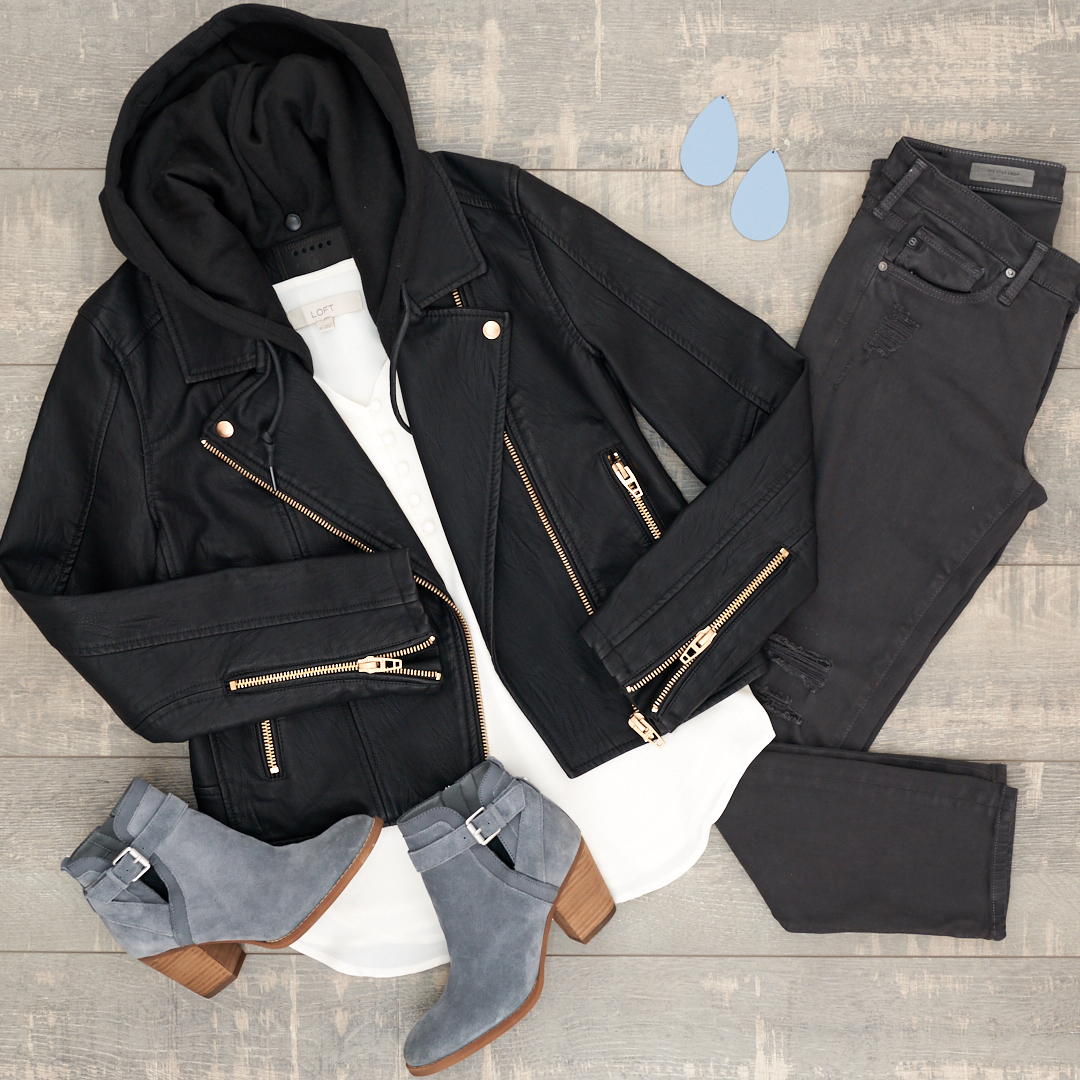 Steve Madden Reece Sock Bootie
My very favorite and most surprising purchase from this sale was a pair of Steve Madden Reece sock booties! I ordered these because I wanted a pair of booties that fit close to my ankles. The pair I have been wearing were getting worn out and needed to be replaced.  I am not a huge fan of the quality of Steve Madden and they are usually too wide for my feet.  Well, let me just tell you about these sock booties! They are so perfect and I am absolutely smitten over them.  They fit my feet like a glove all the way up to the ankle and are decent quality! YAY!  At around $90 I can live with that.
These booties are a pull on style which is also usually a nightmare to get on and off.  Again, these are not. They pull on super easy and pull off even easier!  I almost did not order them because 9 times out of 10 Steven Madden does not work for me. Just goes to show you it never hurts to try!  I would have totally missed out on these if I had.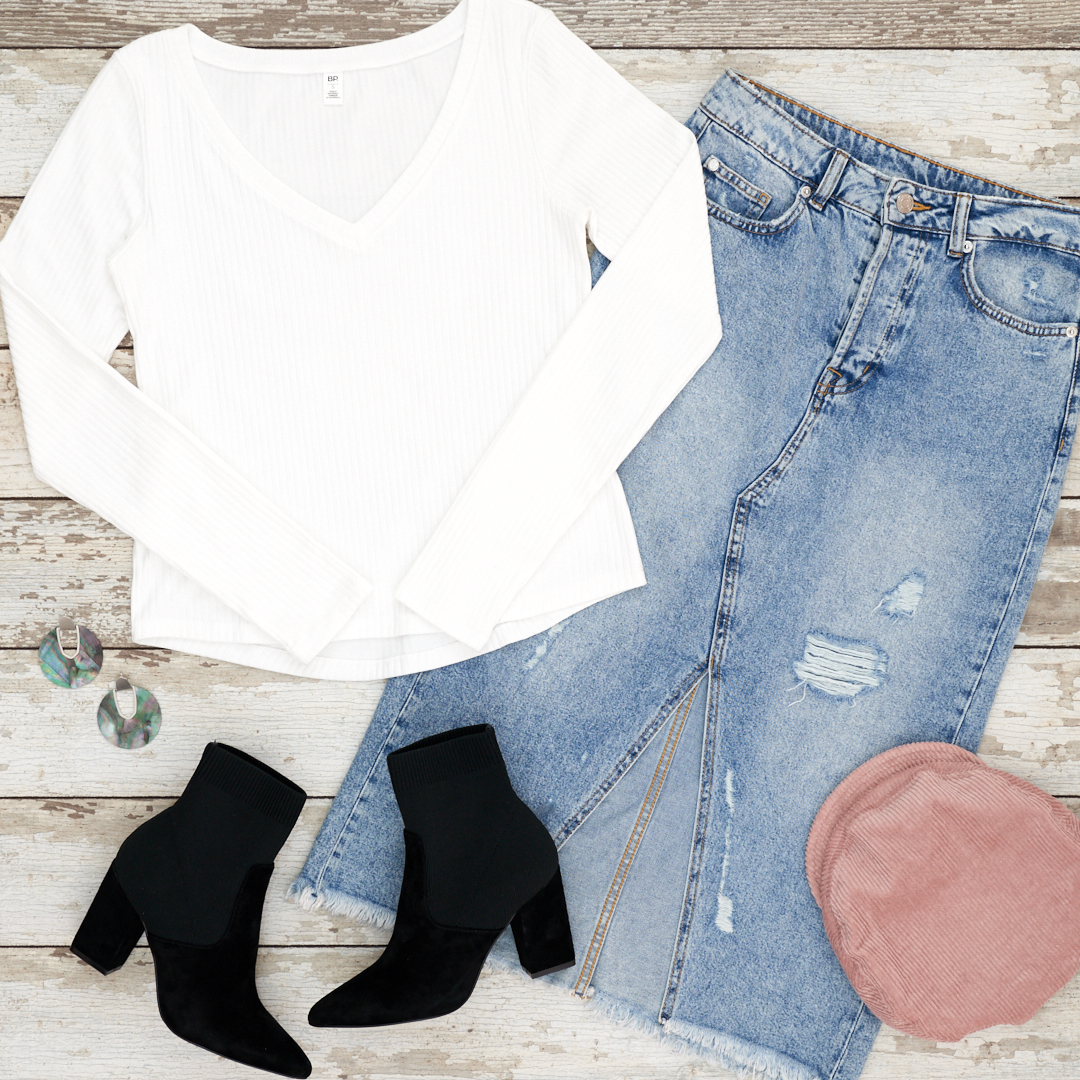 The Steve Madden Reece Sock Bootie comes in black suede, rust suede and nude suede.  The rust is a little orange and the nude is very much a blush color.  I have seen these in person so it's not just the photograph.  This is why I went with the black. I thought it was the best looking of all the colors.  This one is a 3 1/2 inch heel which is a little tall for me but I will not be wearing them every day. I will wear these when I want to be a little more dressed up with my jeans or a dress.
Below I am going to link all the booties and tall boots that I think are the best styles from this sale. I personally purchased the two above and have a couple more coming that are not pictured here. I will link those below as well. There are a ton of good boots and these are what I would choose if I had an unlimited budget. I hope you will give them your consideration.  These are all on a super good deal until August 5th or until they sell out.

Nike Classic Cortez Sneaker
The last shoe I am going to talk about today is the cutest little retro sneaker ever! It is the Nike Classic Cortez in Particle Pink.  The pink is a little on the lavender side so it is perfect for this fall season.  My mother, who has a little bit of a wider foot, bought these along with me.  They do slip a little on my skinny heel but other than that they are perfect.  I have been eyeing this style for a couple of years and finally took the plunge. If you can jump back to the 70's style these will be perfect for you. They are on sale for $51.90 and are going to be so much fun to wear.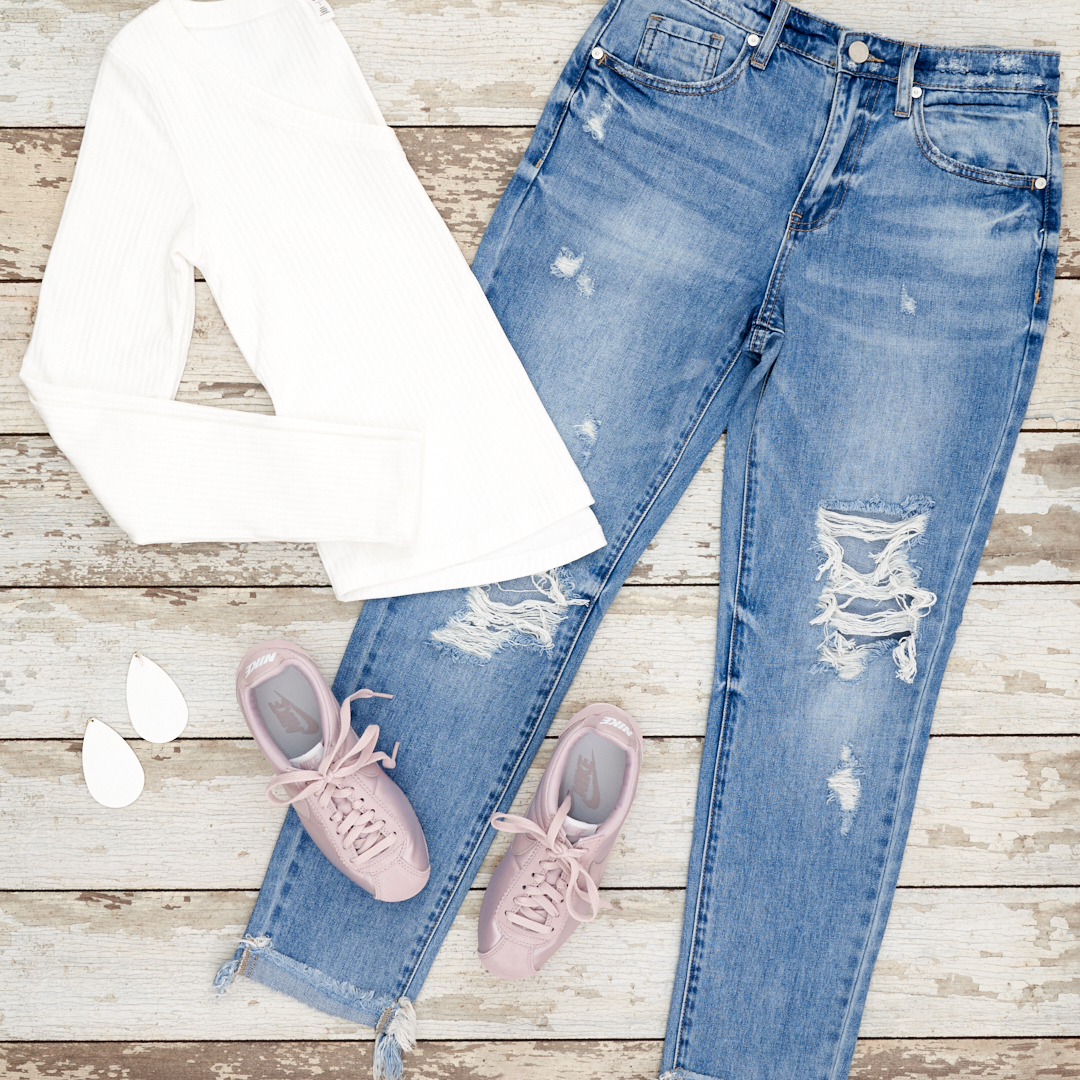 Sneakers have come a long way in fashion the past several years. They are no longer just for working out but for making a cute outfit.  There are many like these available at the Nordstrom Anniversary Sale so check out my recommendation below for you.

I also want to recommend a few other things that I really love from the sale.  Let me know if you have any questions. I will be happy to answer anything you would like to know.

Again, Happy Shopping!