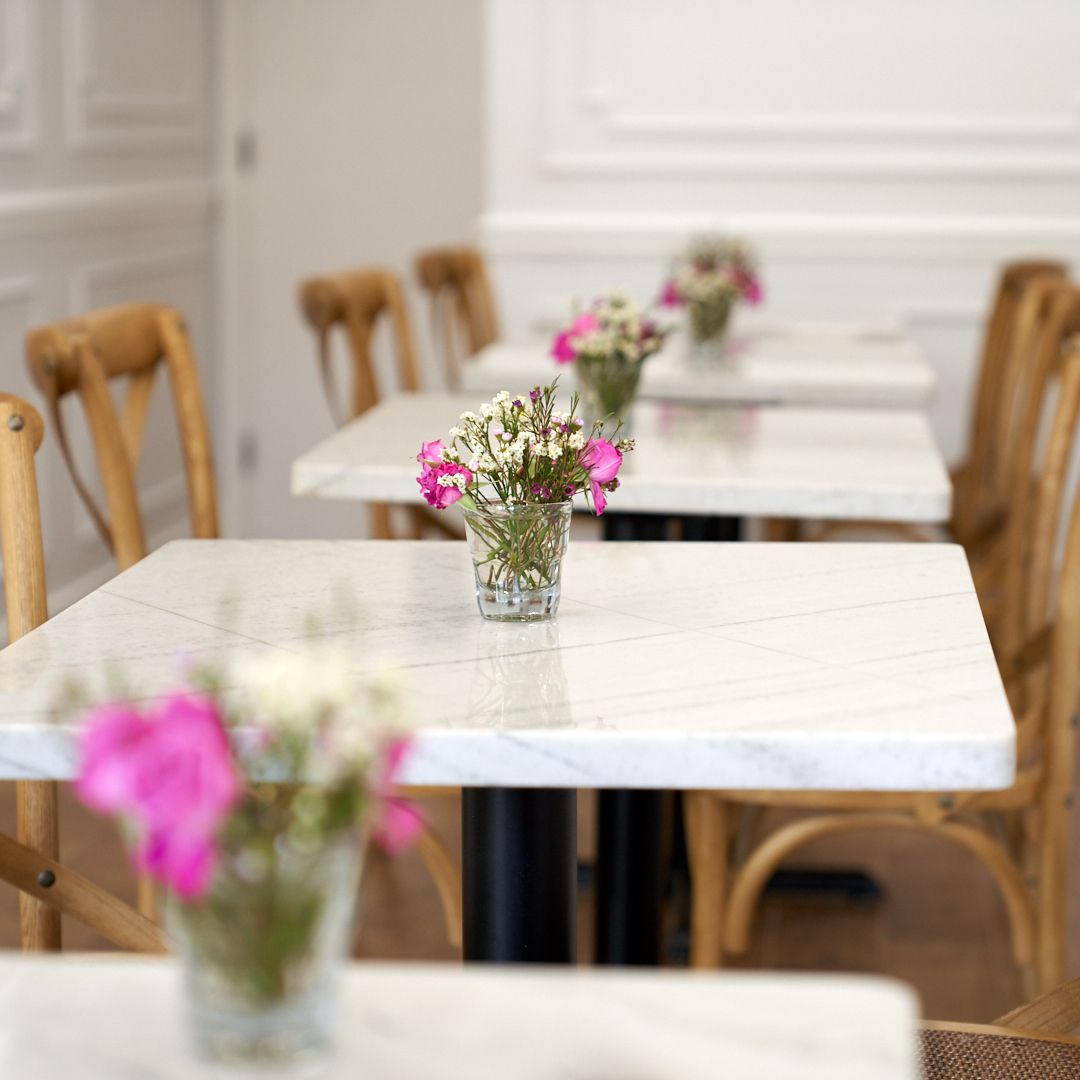 Hey ladies! It is time for me to do a style tidbits post for you! Just to warn you, this is going to put your sweet tooth in overdrive!  If you have not heard, there is a new bakery in town called 17 Berkshire.  It is nestled in a sweet little space in Overton Square in Midtown.  I made plans with my friend and fellow blogger Erika of Beaut Optician to go and check it out for you guys.  It is the cutest little spot to have a great cup of tea or latte and eat an amazing macaron. Once you read this and see the cute photographs you will want to gather your best girlfriends and head on over there!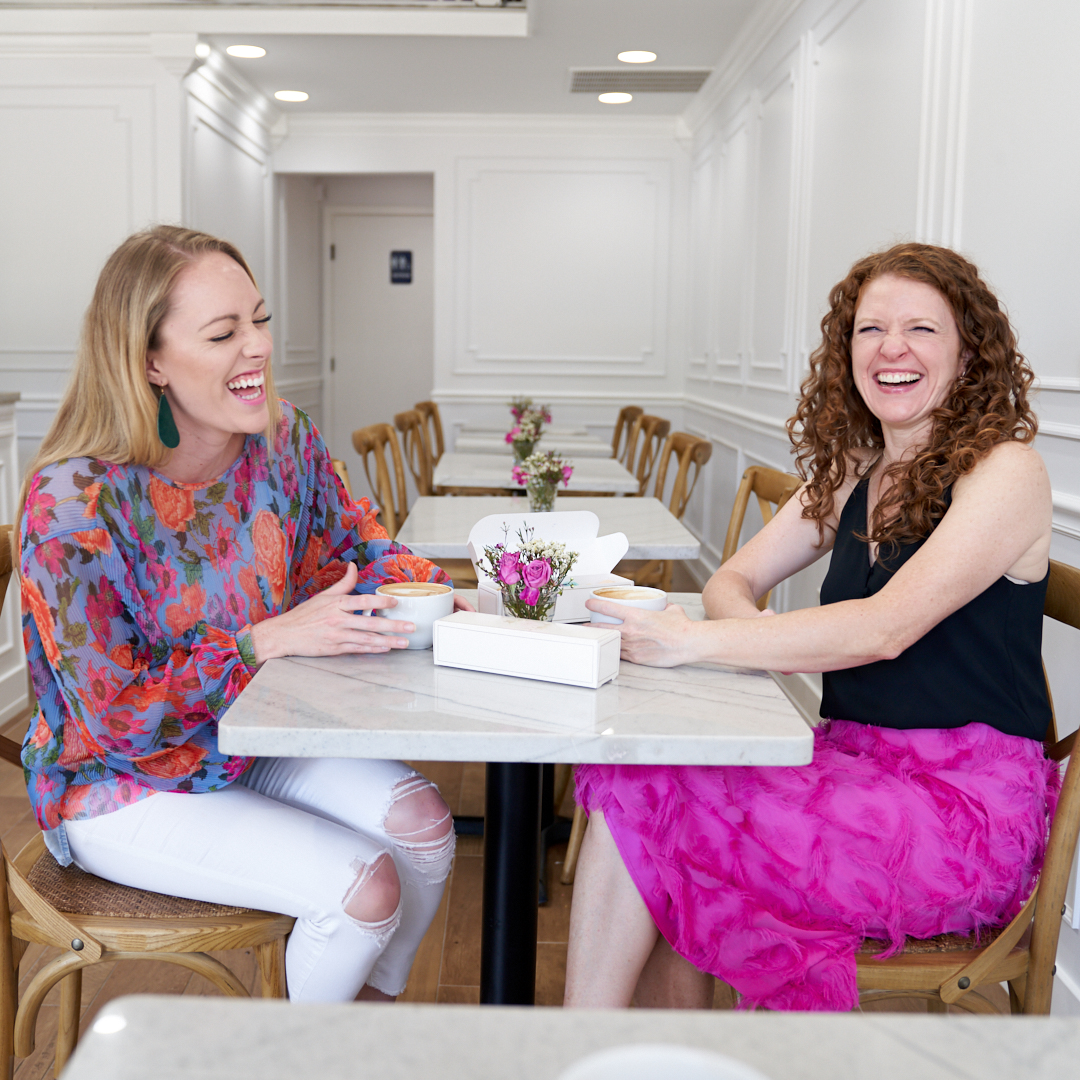 Macaron vs Macaroon
The first thing I want to talk about has nothing to do with the bakery.  I was very confused about what the difference is between a macaron and a macaroon. Did you know there is a difference?  I did not.  So, what you will find at 17 Berkshire are called macarons and they are the little cookies that are meringue based. Macaroons are coconut based and they look very different. You can check out what they look like here.  I just wanted to share this in case you are like me and completely clueless about these things.  It also might be a good idea to know this before you visit as well. Below is a picture of a macaron from 17 Berkshire with my amazing latte!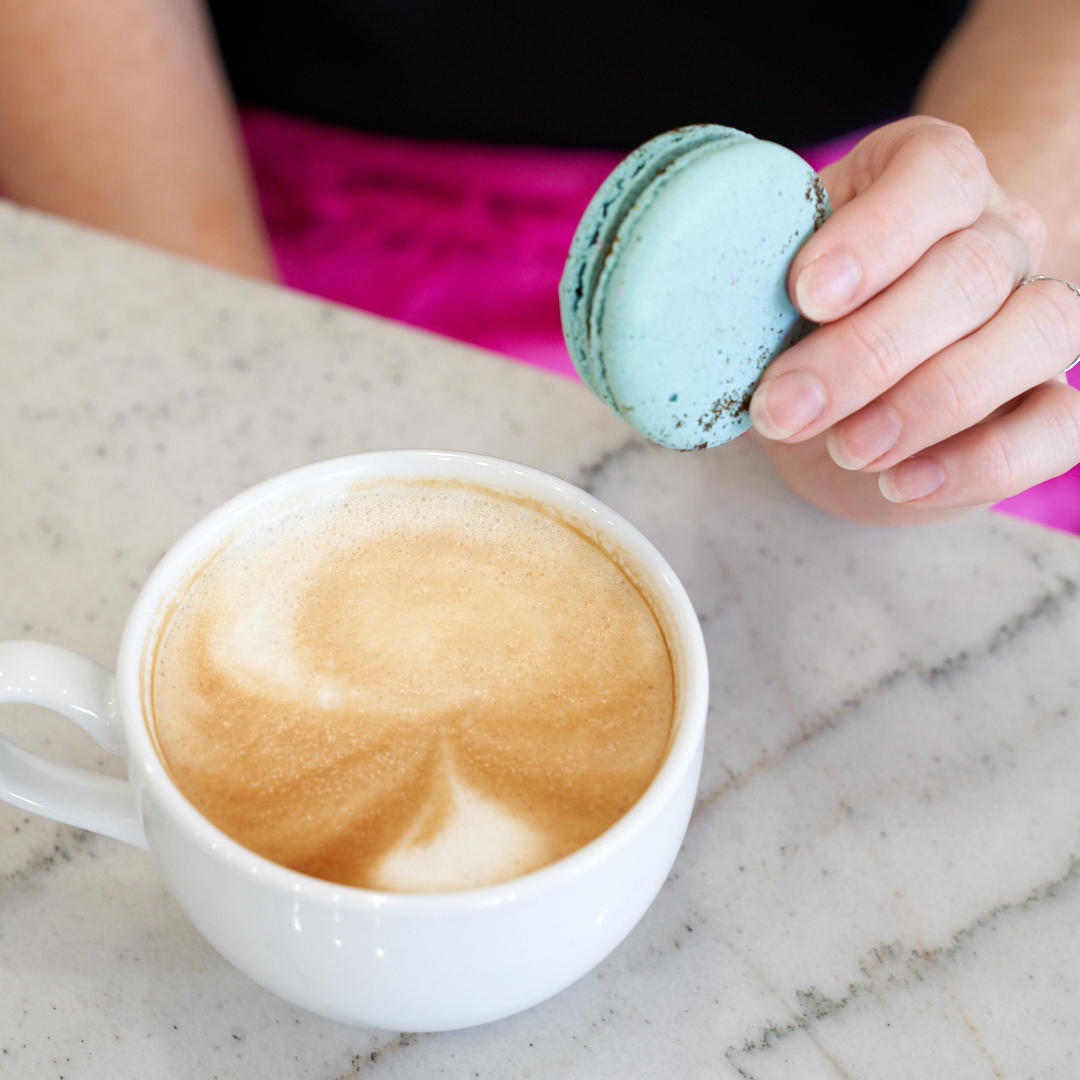 17 Berkshire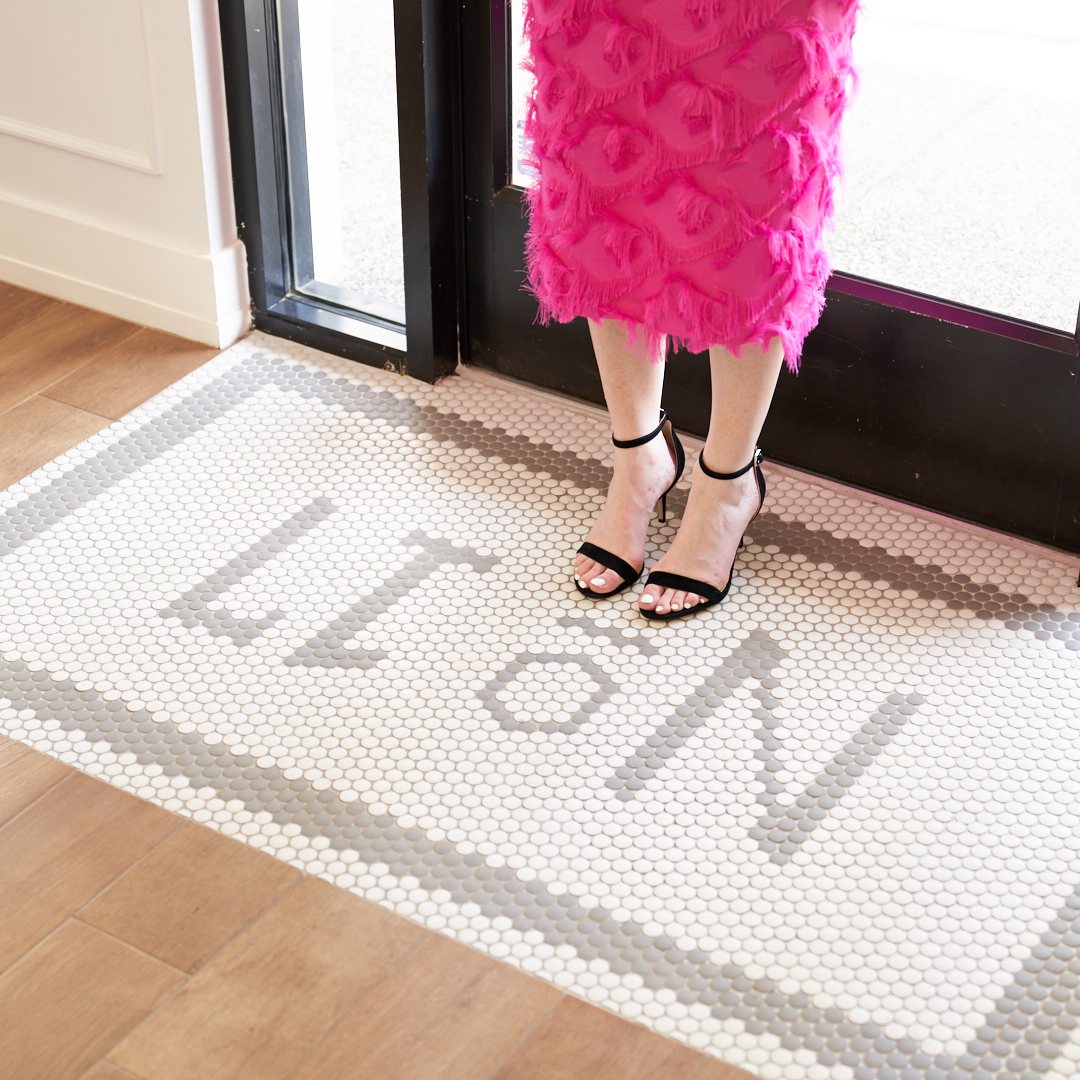 17 Berkshire is named after a street in the heart of Memphis that the owner, Nuha, grew up on! She wanted to pay tribute to her childhood roots and include something that reminded her of how far she has come in achieving her dreams. I love it when local businesses include the owners personal story into the aesthetic.  Working for small business owners all of my retail career has helped me understand there is always a story behind the face of the business.  It usually includes family and a lot of hard work.  That is what makes local businesses so special.
This little bakery is such a gem.  They have a niche no one else has by selling macarons.  These are actually the best and biggest macarons I have ever had.  I was talking to Nuha and told her the cookie size was larger than any I have ever had. She laughed and said that someone said they were "southern size"! I thought how funny but how great! Nuha actually hand pipes hers as where other businesess have a machine that does it; therefore their sizes are smaller and more consistent.  I think it is brilliant and told her I loved the larger size.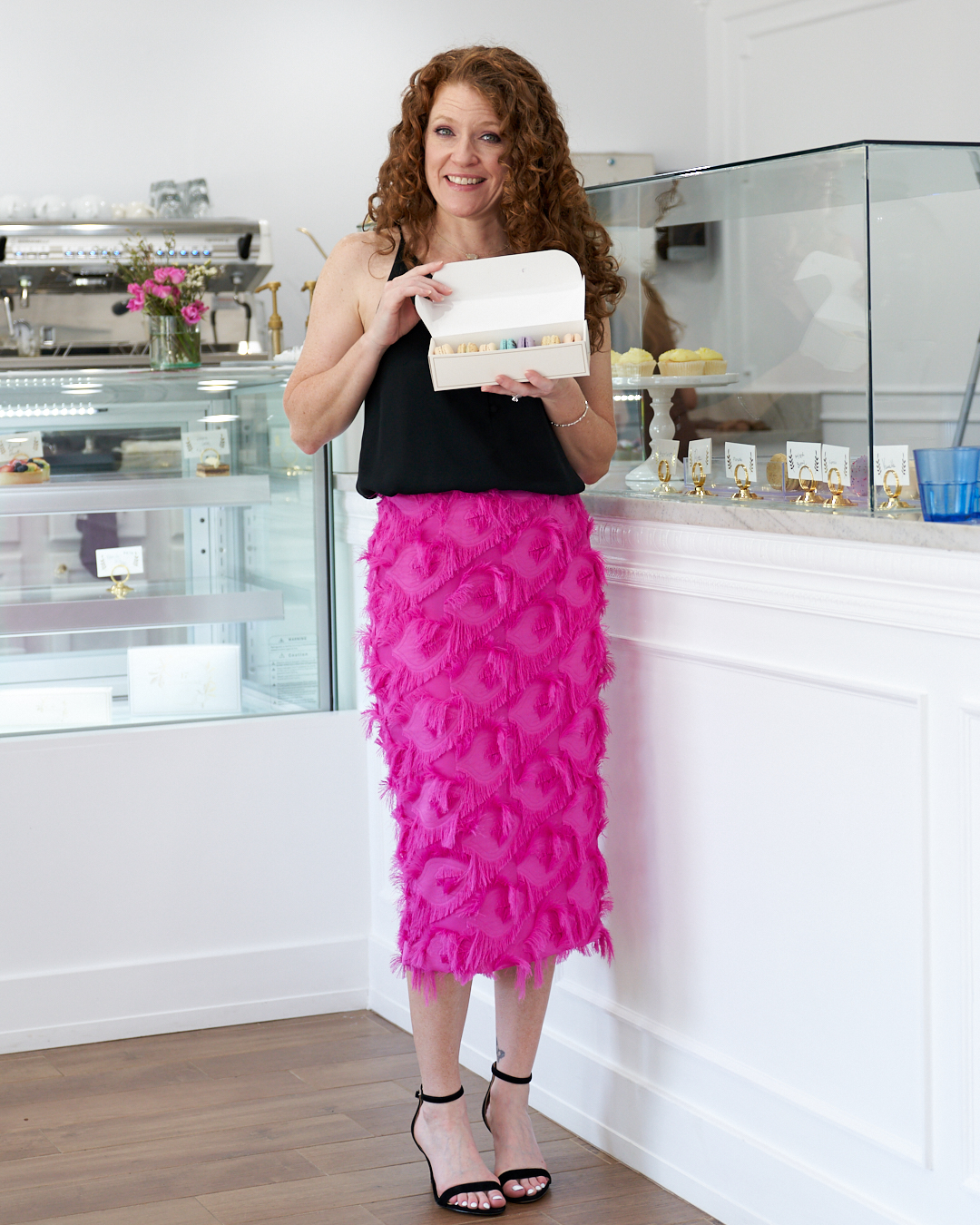 Yummy Treats
17 Berkshire offers a variety of cafe drinks and some other treats like tarts, pastries, chocolates and cupcakes.  They also sell Sloane Tea. If you are not a fan of macarons than you will still have some great choices.  The bakery will also do custom orders for you for cakes, macarons, chocolates or pastries.  I recommend you take a look at the beautiful gallery on the website to see what she has done.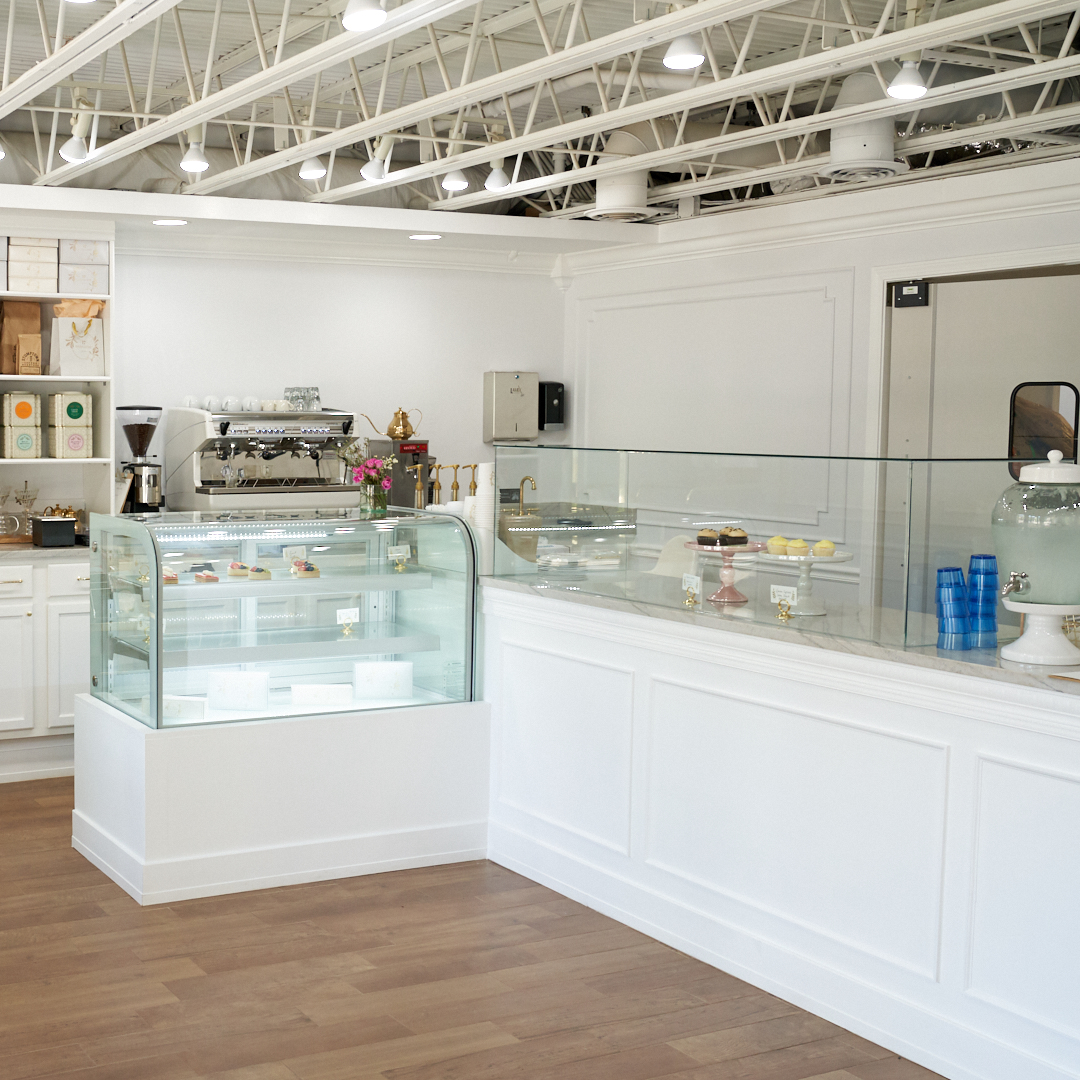 My Indulgence
I purchased a box of 7 cookies in a variety of amazing flavors.  Let me see if I can remember them all!  Vanilla, which is what I am eating below, Berry, Pistachio and Espresso!!!  I also tried the coco chai latte and later I had a regular latte. They were both really terrific and had a high quality taste.  I visit lots of different coffee houses and these were on par in my book.  They both went really well with the yummy macarons.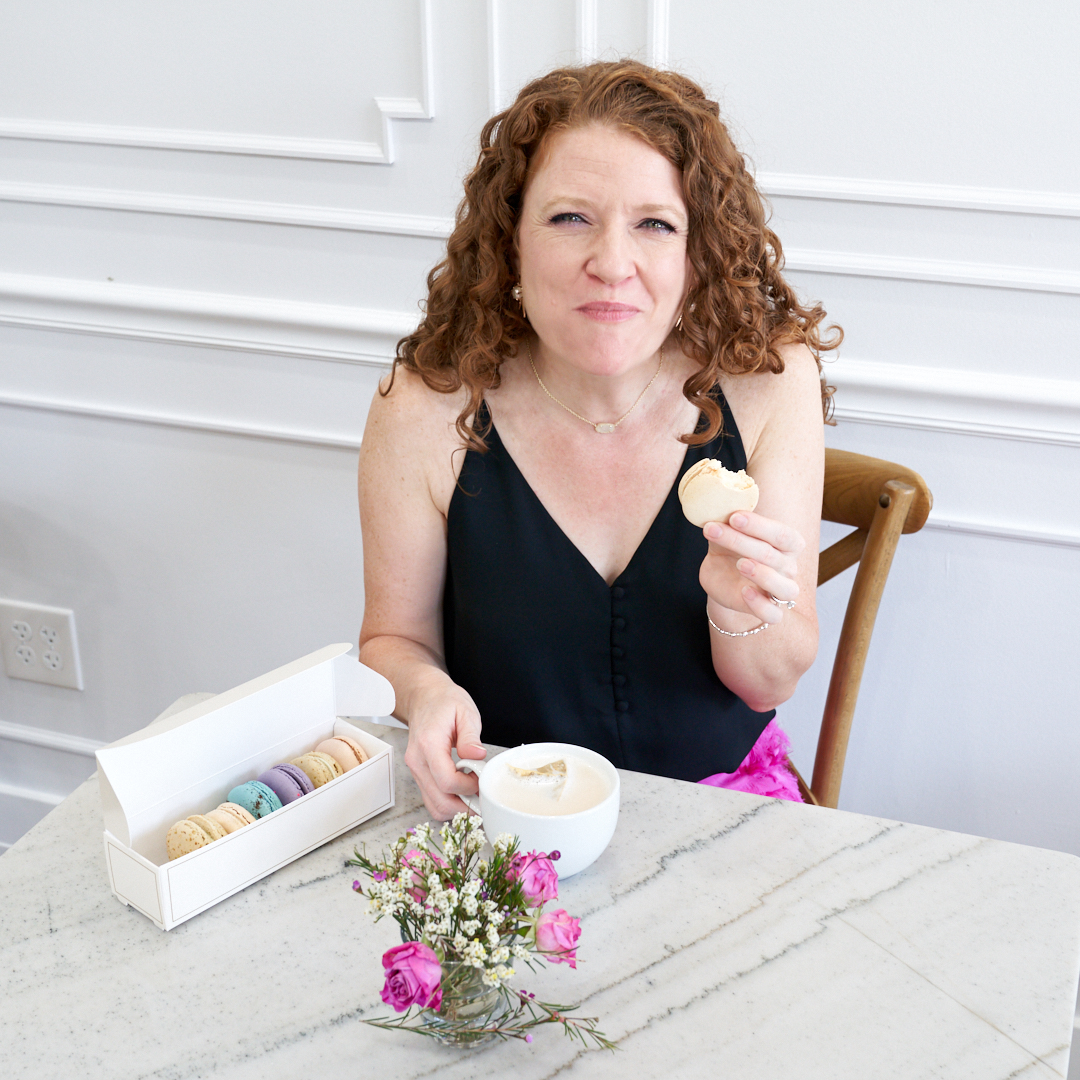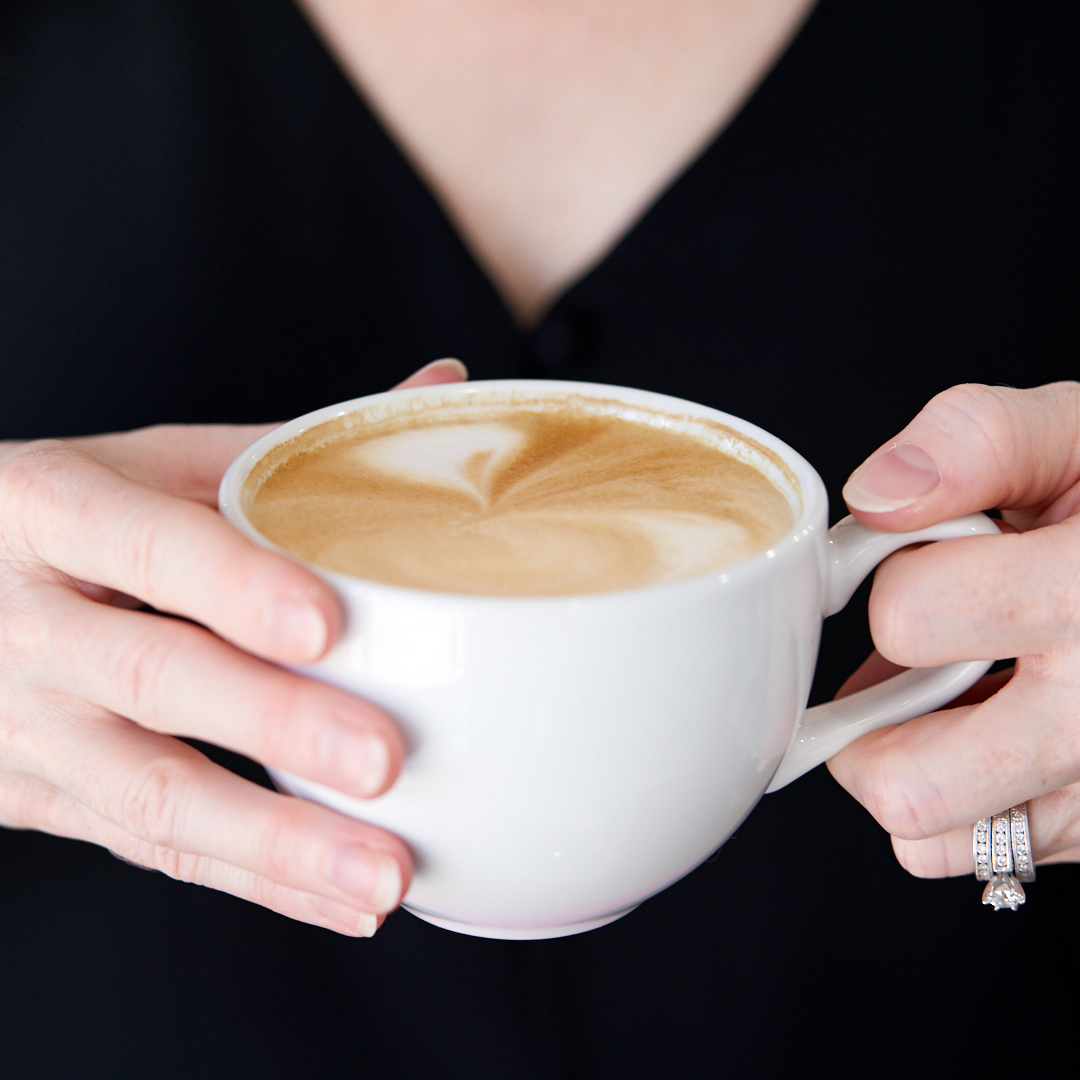 My Bloggerversary
As you will see in the pictures below Erika and I had a blast. We even toasted with the cookies instead of the lattes!   This was also a special visit for me because I decided to make it the photo shoot for my 1 Year Bloggerversary!!! I have made August 1st my date to celebrate my Style by Jamie Lea blog.  I have been in business for three years selling my styling services but did not really put my heart and soul into my blog until last July/August. I don't really know the exact date of it all so August 1 it is!!  Happy Anniversary Style by Jamie Lea blog! I hope to have many more years with you! There will be a blog post all about this very soon!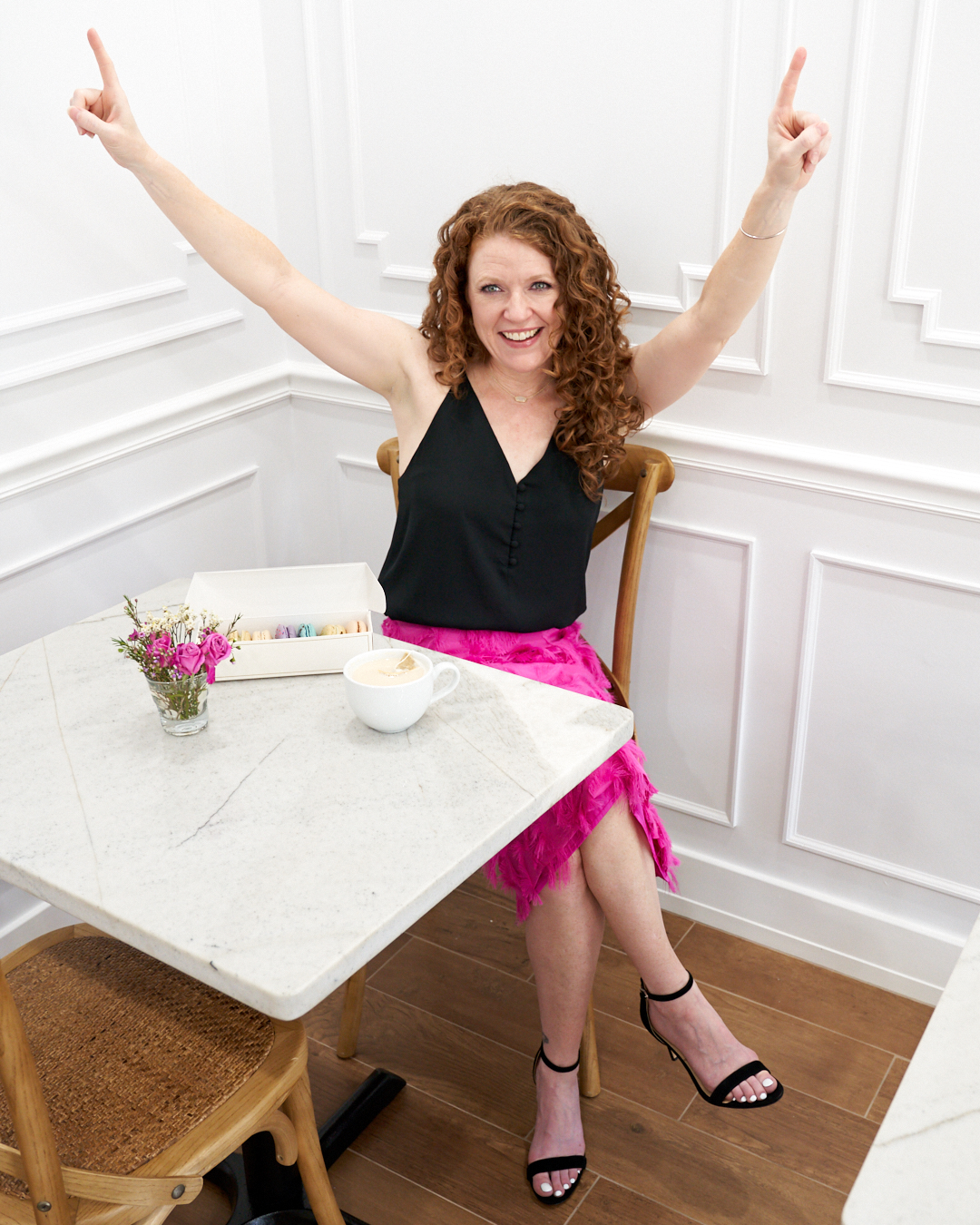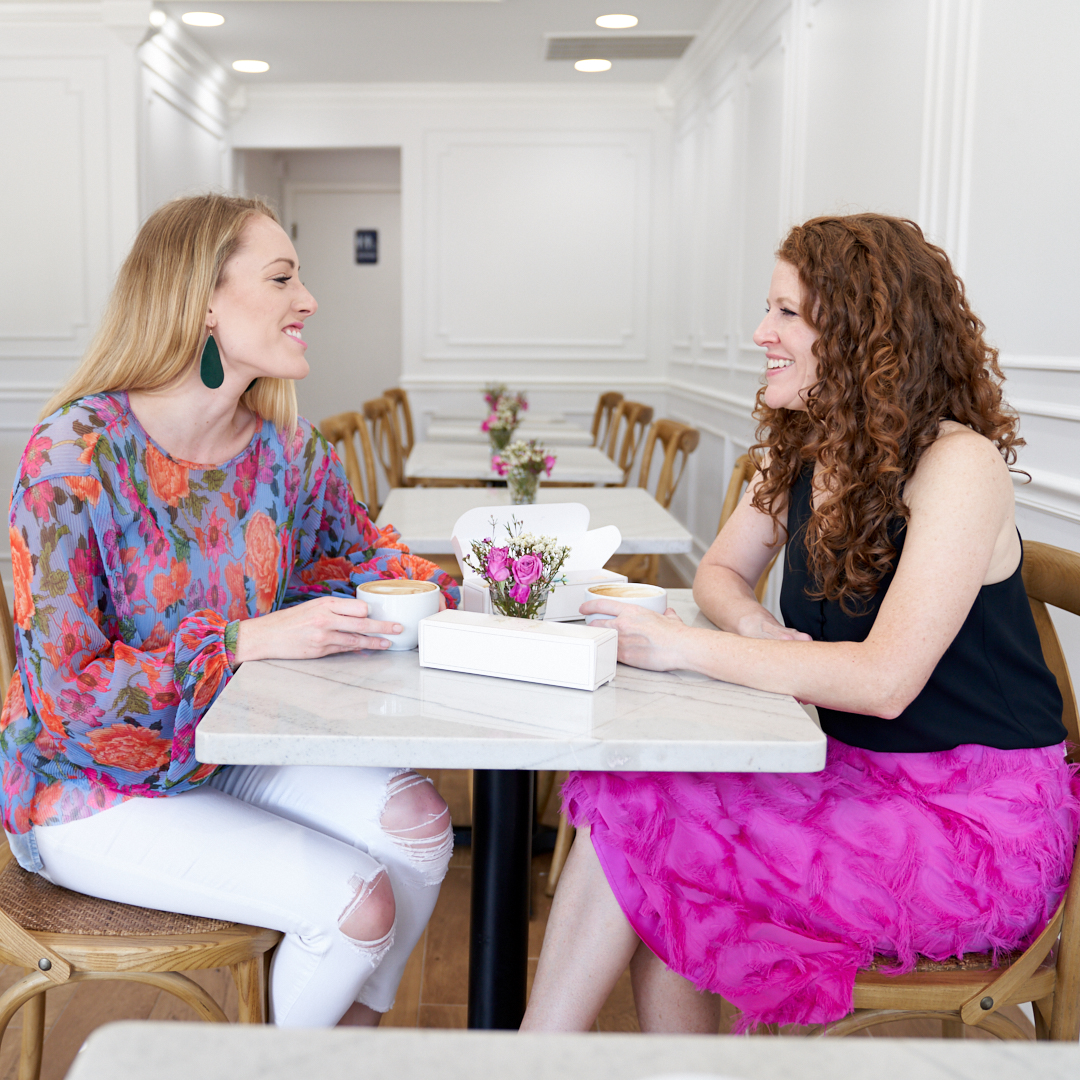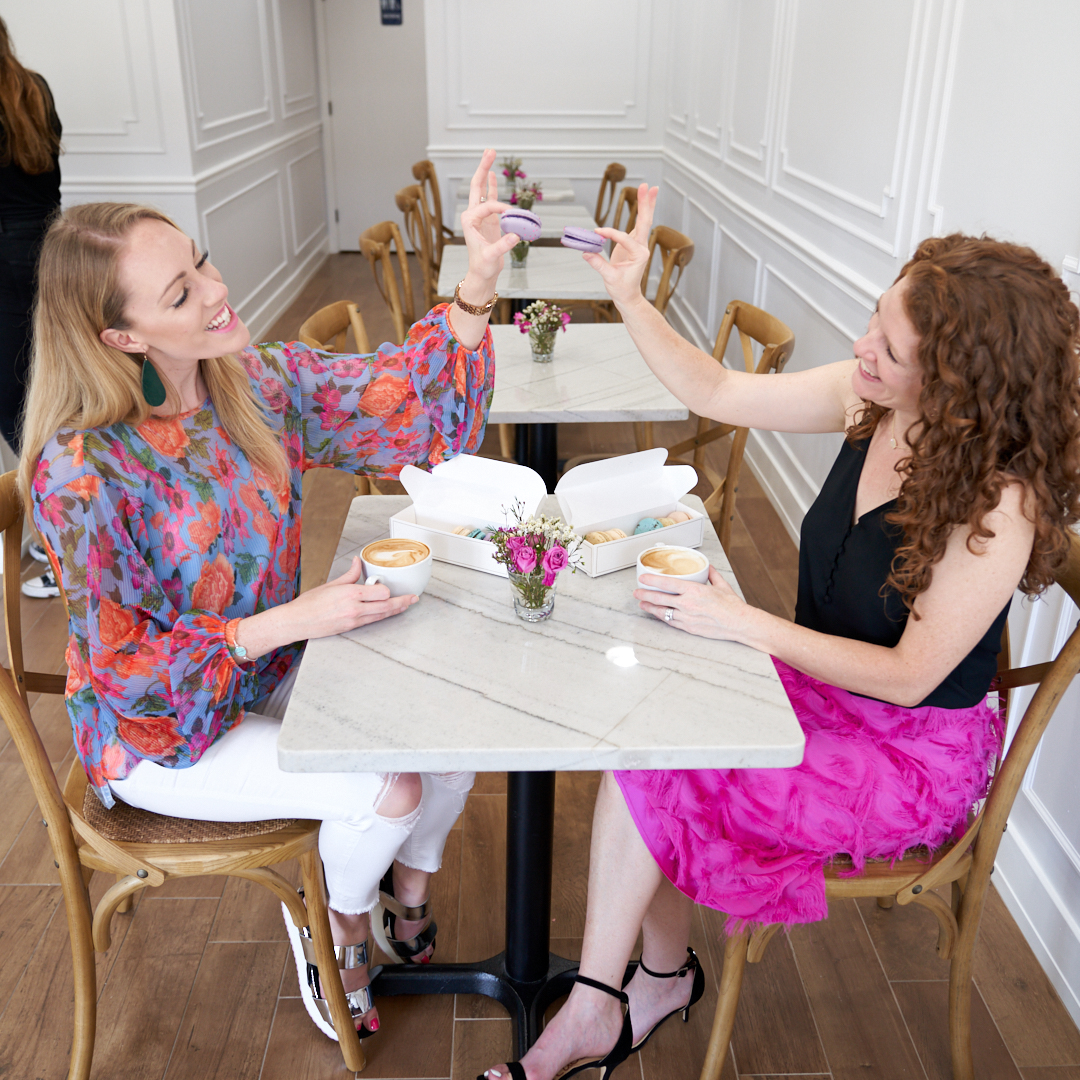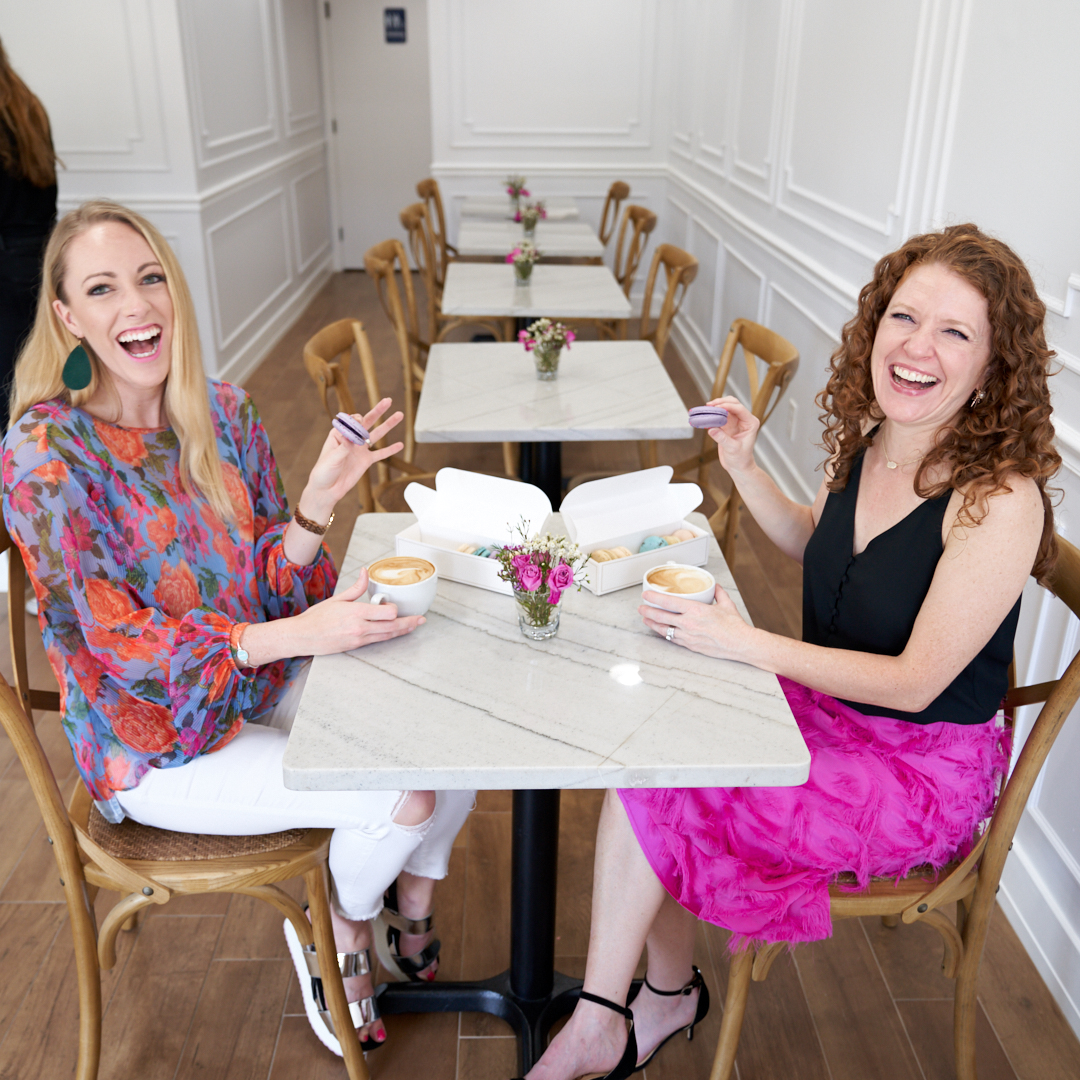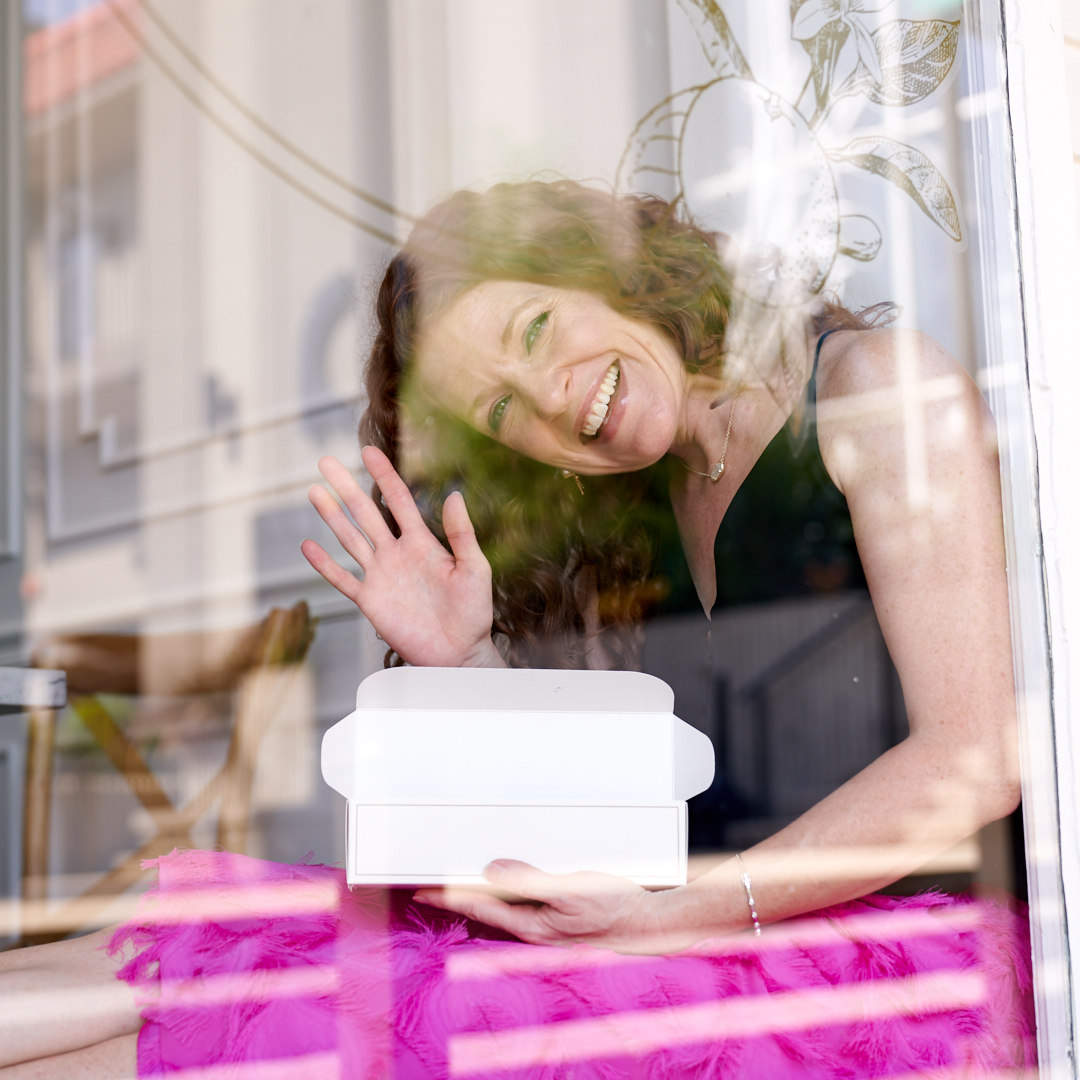 I hope I have made you want to visit this little bakery in Memphis, TN called 17 Berkshire! They are open Tuesday thru Saturday from 11-7 and Sunday 12-5 and closed Monday. If you want to guarantee lots of stock on the macarons then I recommend going early or putting in an order.  Especially if you want them for a party or someone special. Just popping in might leave you without for they are trying to catch up with the demand of their wonderful cookies!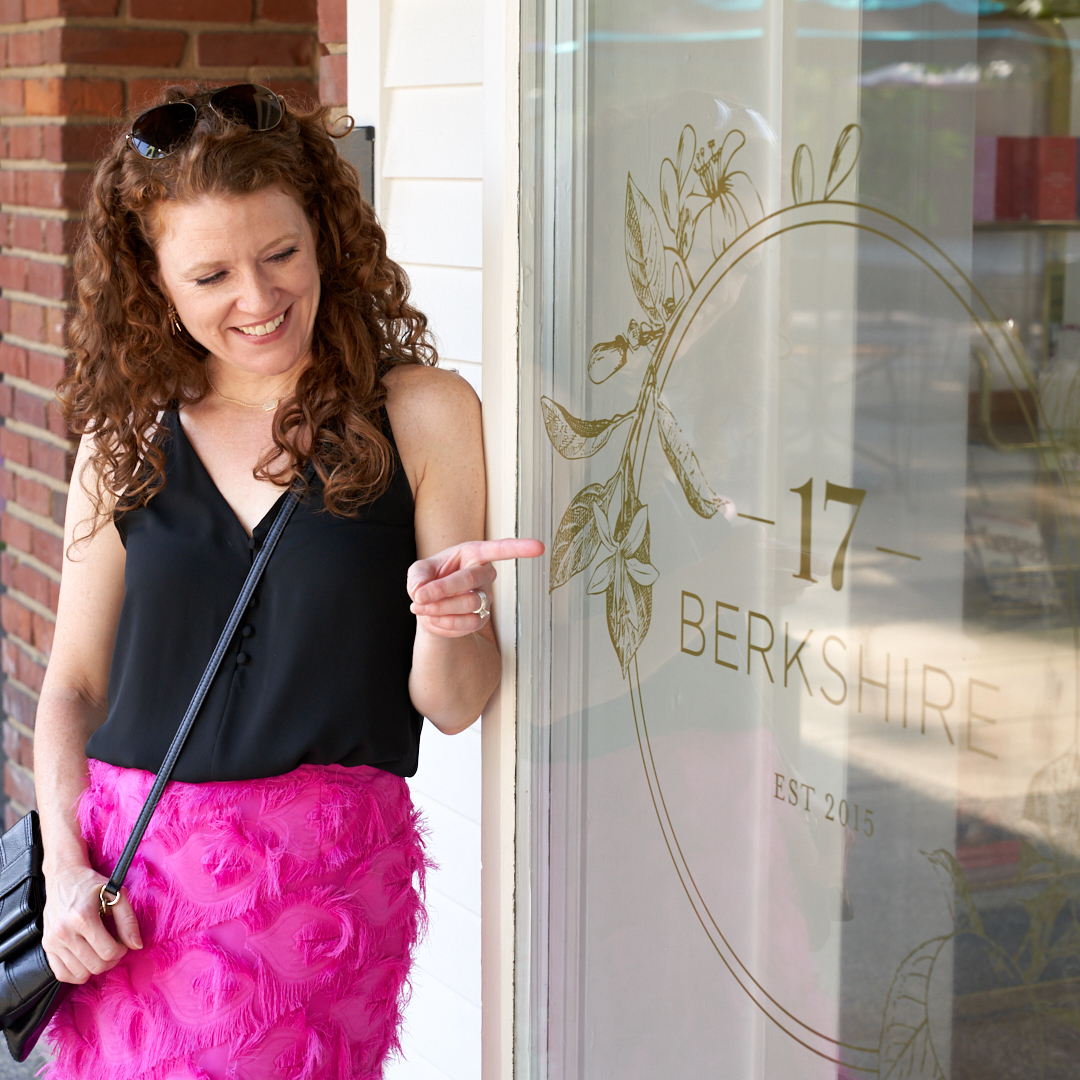 Let me know if you have any questions and I hope you enjoyed the pretty pictures. Thanks to my wonderful husband that has become quite the photographer! Of course this is one of my top spots for photographs now. It is just so bright and pretty inside!
Talk to you soon!