Are you ready for the holidays?! Do you have any idea what to wear since things are so different this year?
Honestly, we had a smaller crowd for Thanksgiving but I still wanted to be festive and cute. It gave me an excuse to get out of my sweats and into some cute festive clothes! This is the s                                                     ame approach I suggest we all give the rest of this holiday season!
All of the outfit suggestions in this post come from my new online app called Your Guide To Style.  This is only a fraction of the outfits that are available in the Casual Holiday guide, so I hope you will check it out.
Not only can you get holiday outfit advice through the app but the guides provide a fantastic way for you to get daily outfit/styling advice AND to shop your favorite retailers. If you want to check it out and give it a try for a week click the image below to begin your style journey with me! You can also get a sneak peak of the app on my new YouTube Channel HERE!
Now, let's talk about what you can wear for this holiday season. This post will focus on more casual options for holiday gatherings and then my next post will be for dressier gatherings.
You might have a small gathering or just be at home, so you should wear what best suits the criteria for your environment. If you are just wanting to be leisure in comfy clothes for some of your holiday things we also have a Leisure Style guide that will help you look cute in that fashion style.
The Versatile Sweater Dress 
One of my favorite items for this season is a sweater dress. The number of colors, textures and fits available in a sweater dress are endless! No matter what your body type you should be able to find a shape that fits well and looks amazing.
One of the biggest reasons to find a sweater dress that works for you is it's versatility. Pair a sweater dress with sneakers for a leisure look or a pair of boots or booties for a casual look.  Boy, you can even dress them up with some heels!
The two outfits below from the Your Guide To Style app show you two different style sweater dresses used to create two different casual looks.  These would both be perfect for a small get together with friends or family during the holidays. Feel free to add tights to either of these outfits as well if it's really cold outside.
Style Tips:
The key to styling a solid sweater dress is to add cute accessories and layering pieces to give it that next level of style.
If you go with an oversized sweater dress I recommend finding one that is a neutral color and knee length or shorter.
A ribbed knit, depending on how thick it is,  can sometimes add bulk to the body, so for more of a slimming look choose a knit that is smooth and thinner.
A midi length dress is on trend, so if you love that look go for it! Just pair it with booties instead of a tall boot for a flattering look.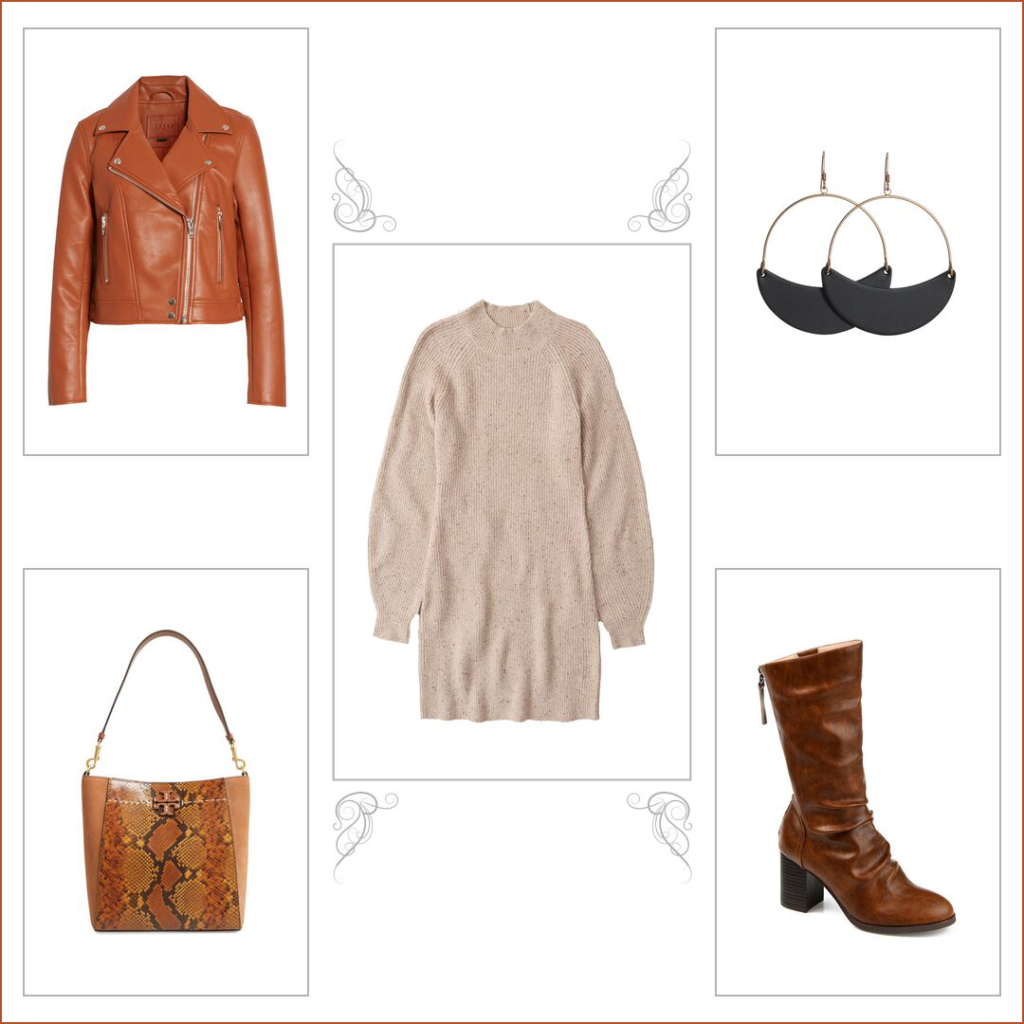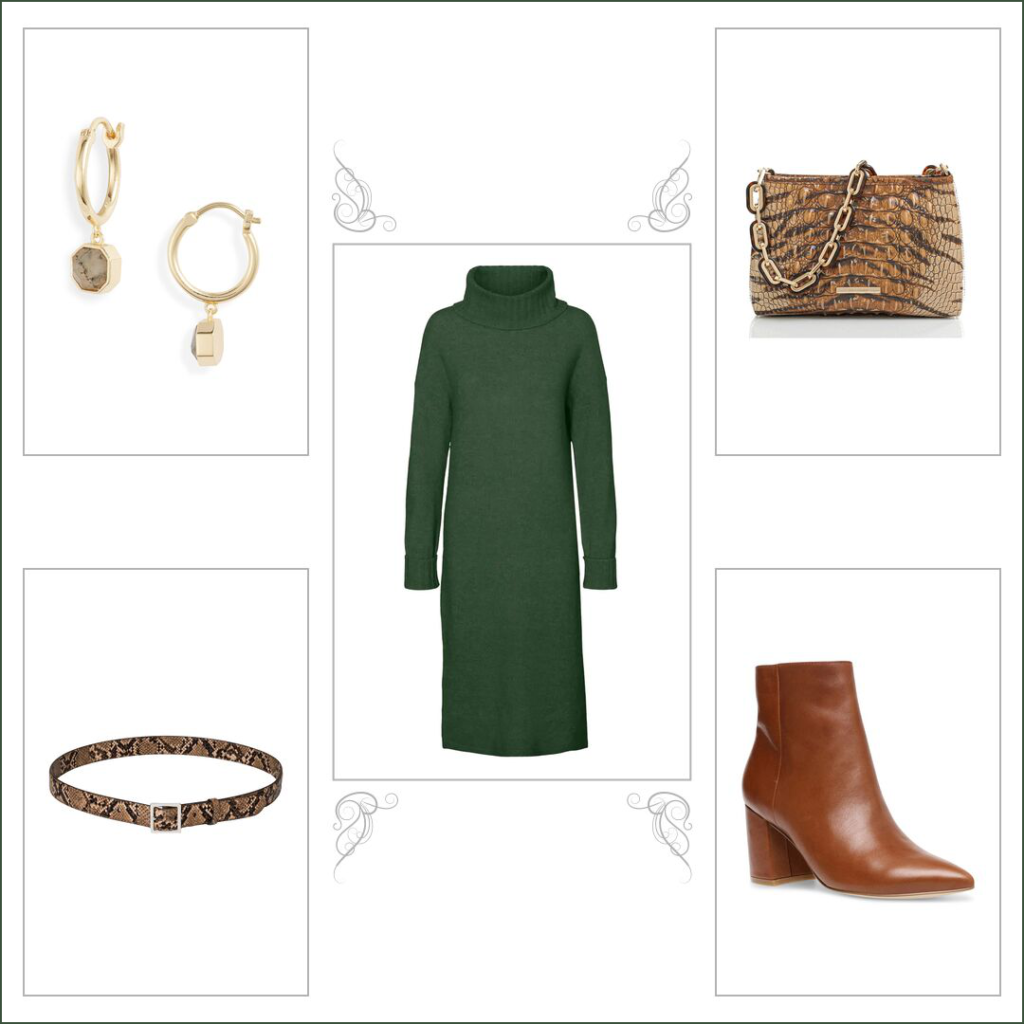 The Flannel Shirt
Flannels always come back year after year in the fall and winter seasons.  For some reason they just say "holiday season" to me and I personally love them.  If you find one that is a little bit longer to cover most of the bum it looks great paired with fun faux leather leggings like the "Flannels & Faux Leather Leggings" outfit below.
Style Tips:
Find a longer length for more versatility in your wardrobe.
Look for one with colors that look good on you and will go with lots of bottoms already in your closet.
Pair them with jeans or leggings like the outfits below.
Add a cute pair of earrings and a handbag that compliment the outfit.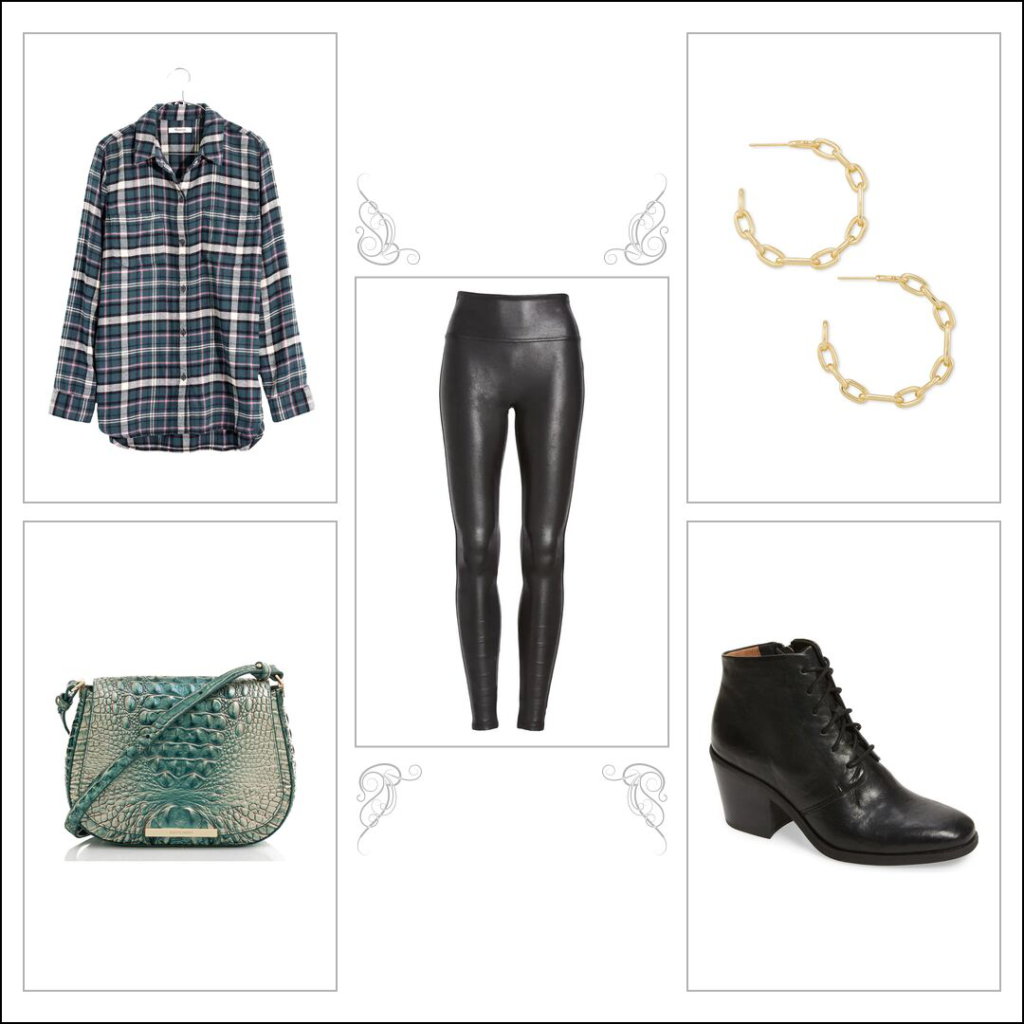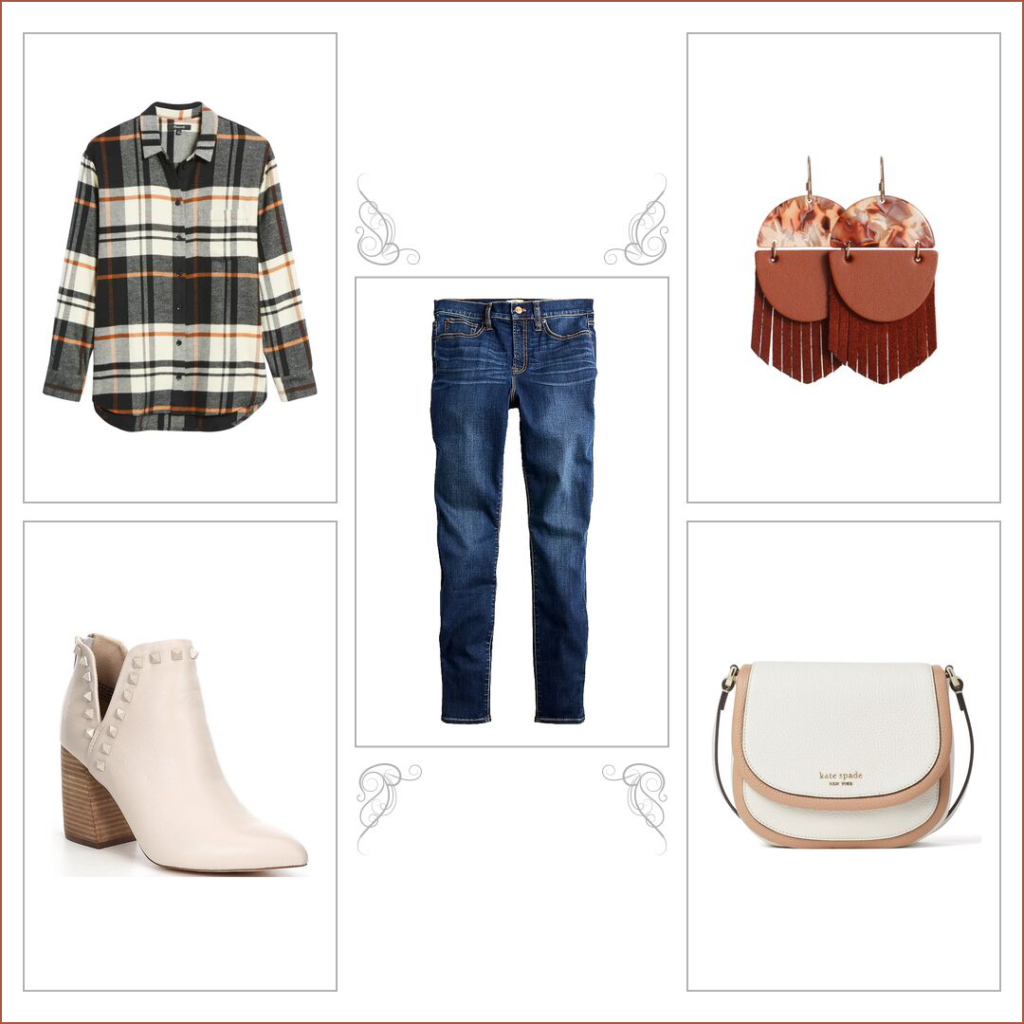 Dark Jeans
I always wear jeans to my casual holiday gatherings because that is what I am most comfortable in.  Here are a few style tips for wearing jeans to holiday gatherings.
Style Tips:
Choose a darker and more even wash. This will look a little nicer and make the outfit look more put together.
Choose a fun blouse or sweater that has some cute details like ruffles or puff sleeves.  This will give a casual but festive look for the holidays.
Choose fun colors that go with the holidays like green, blue, or red.
Have fun with your accessories.  Statement earrings and shoes can always add some pizzazz to your outfits while still maintaining a casual look.


I hope this gave you some inspiration for styling your casual outfits this holiday season.  Thanks so much for stopping by and I hope you will check out Your Guide To Style, my new online styling app,  if you like reading my style advice!
Stylishly Yours,