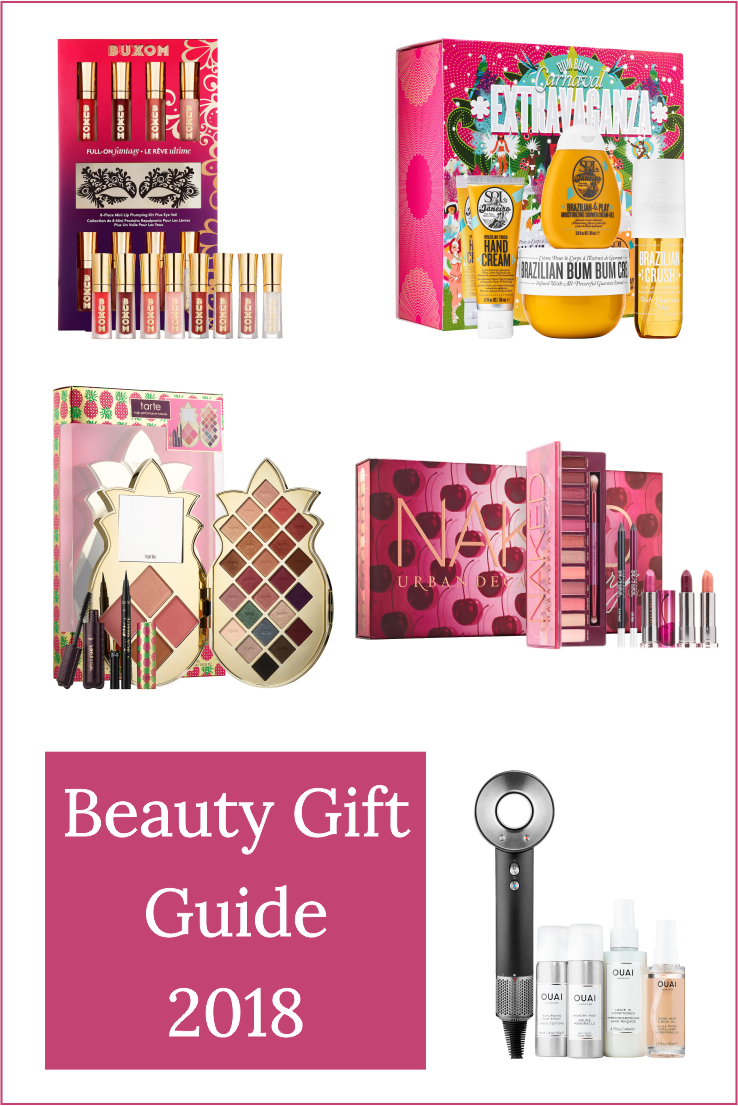 Hey y'all! I want you to be able to take advantage of a great discount on some beauty products while you have the chance.  Every holiday season Sephora does a discount for Sephora Insider Members to jumpstart their holiday shopping. As you know beauty products do not get discounted often so you should take advantage of this. If you are not a Sephora Insider Member I highly recommend signing up HERE. It is absolutely free and has even more benefits that come the more money you spend.
The Sephora Insider has three tiers: INSIDER, VIB and ROUGE. If you are just now signing up you will start out as an INSIDER for this Beauty Event going on now.  These are the tiers:
INSIDER: New member and from November 16-19 will receive 15% off.
VIB: Spends $500 per year and will get 20% off November 9-12.  If this is you already than you have to use your discount today!
ROUGE: Spends $1,000 per year and will get 20% off twice , October 26-29 and November 2-5!
I have gone through the 100's of gift offerings to show you what I love the best and what I think is the best value. These will make perfect gifts for the beauty addict in your life or something nice to treat yourself!
I am going to list my top 5 and then link the rest for you to look at.

Sol De Janeiro Bum Bum Carnival Extravaganza – This is a limited addition product and only $59 with an $89 value!
If you have never tried this cream you are in for a royal treat! The smell is just mesmorizing and the cream is magic.  This would not be a dissapointment for any woman!
Tarte Pineapple of My Eye Collector's Set – What a value this is! It is only $59 and if you purchased all the products separately it would cost you $354!!!!
The colors look amazing in the eyeshadows and blushes and you also get a rescure balm, a mascara and a liquid eyeliner!!  I would love for someone to purchase this for me as a gift. It's a lot of bang for your buck!
Urban Decay Naked Cherry Vault – "WOW" is all I have to say about this! I am a total Urban Decay fan and this is amazing.  This is $100 and has a $150 value.
You will get the new Cherry Eyeshadow Palette, 3 lipsticks and 2 eye pencils! They make the best quality eyeshadows that don't have a lot of fall off. The eye pencils and lipsticks are super saturated with color and long lasting.  This would be make a killer gift!
Dyson Blown-A-OUAI Noir Set – This is $399 and is a $465 value!! The hair dryer alone will cost you $399 so you might as well get some great products with it as well!
This is the next hair dryer that I will own. Hopefully I will get one for Christmas! Fingers Crossed! My hair dresser used this dryer on my hair and I loved it.
The best part about it is the sound! It is so much quieter than any other hair dryer. The other amazing thing about it is the air flow comes through the handle and not the back of the dryer so it will not suck your hair in it!!!  Any woman who dries her hair would love this gift!
Buxom Full-On Fantasy Mini Lip Plumping Set – This one is $44 with an $85 value!!! Yes!!! They do a gift set like this every year and it's amazing! These are truly plumping lip glosses and they tingle just a bit on the lips!
I love these! If you have multiple girls to buy for and don't have a ton to spend on them you could buy this and divide them up and make seperate cute gifts out of them.  Just a thought!
Makeup

Skincare

Hair and Other

I hope you love these as much as I do and maybe this solved a gift idea or two for you!