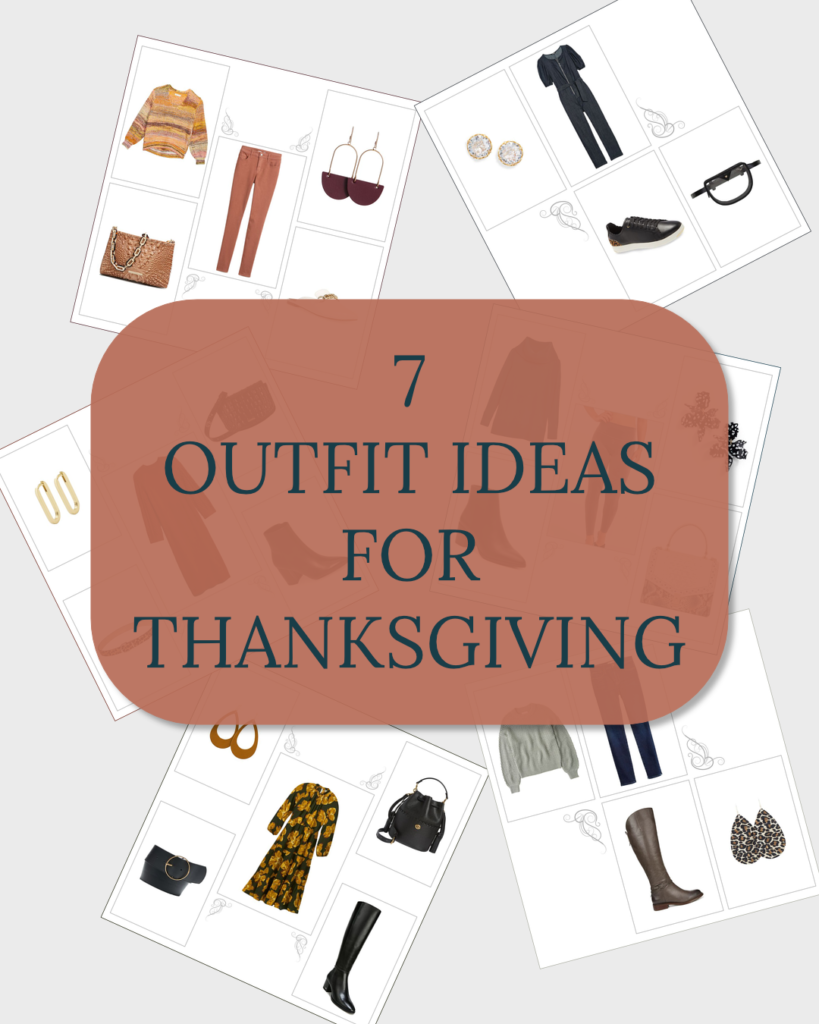 Thanksgiving is a holiday that is celebrated by most of us and is one of the biggest gatherings we have with family during the year. This year it will look a little bit different for most of us and the amount of people might be a lot less as well.  In light of these circumstances we can still have a great meal and get dressed in a cute outfit. I know good food and cute outfits are at the top of my list to feel better!
Not only will our gatherings look different but our outfits from previous years might look different as well.  The one thing that will be the same is the need for stretchy comfortable clothes to eat as much of that Thanksgiving meal as you would like!
I wanted to give you 5 Thanksgiving outfit ideas for you to look cute for whatever you do that day! They are also in the Holiday Style: Thanksgiving guides in Your Guide To Style and you should check them out for a ton more inspiration than what you see here.
If you want to learn more about YGTS you are welcome to watch our new video of the inside of the application HERE.
You can click any of the images below to see more options for the outfits. You will need to be a member of Your Guide To Style To view.
Outfit Ideas For Thanksgiving
Sweater & Stretch Jeans
If you want to keep your outfit simple and easy for a casual gathering than a comfy sweater with fun texture paired with stretchy jeans it the perfect way to go.
The "Texture & Color For Fall" and "Your Favorite Daily Fall Look" outfits below would be fun options for you to get inspired.
Style Tip:

You may have something similar in your closet and an easy way to spice up an outfit like this is to add some statement earrings. Click the image to see more options!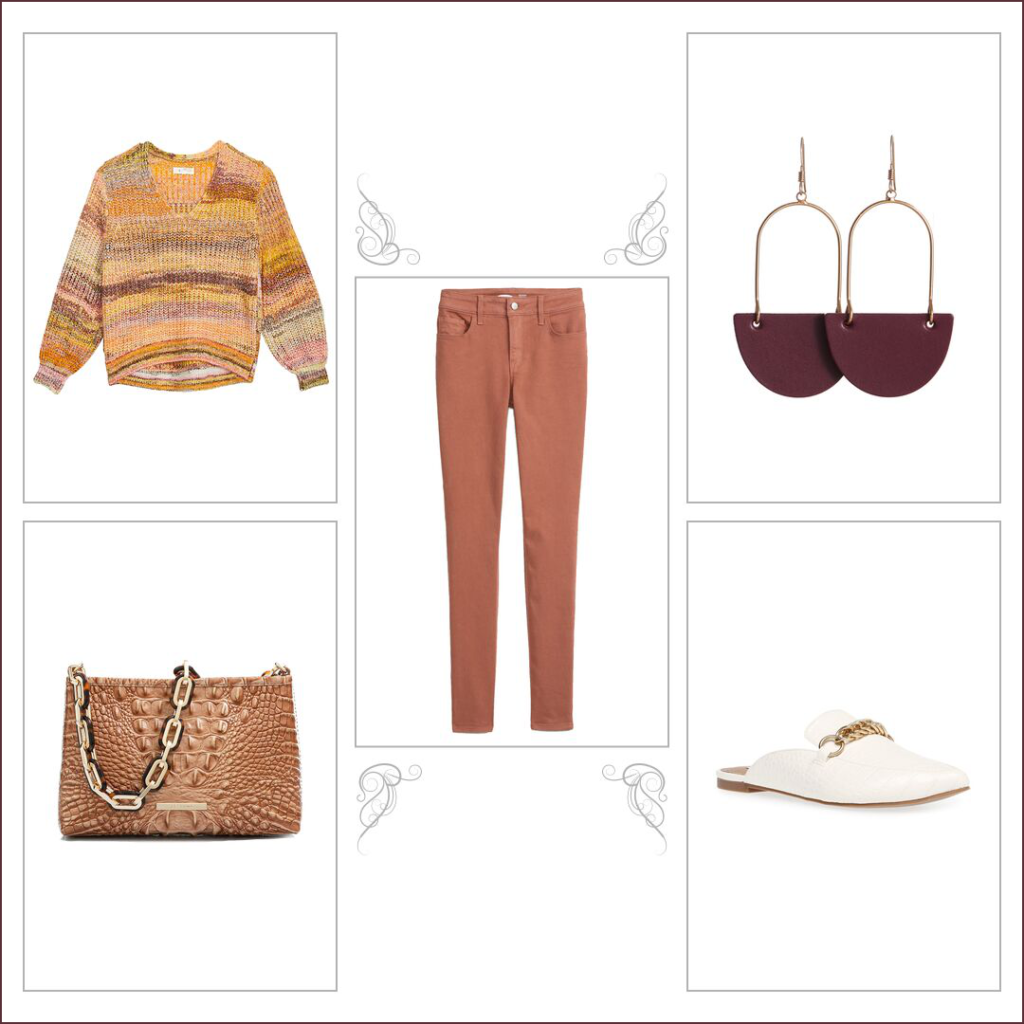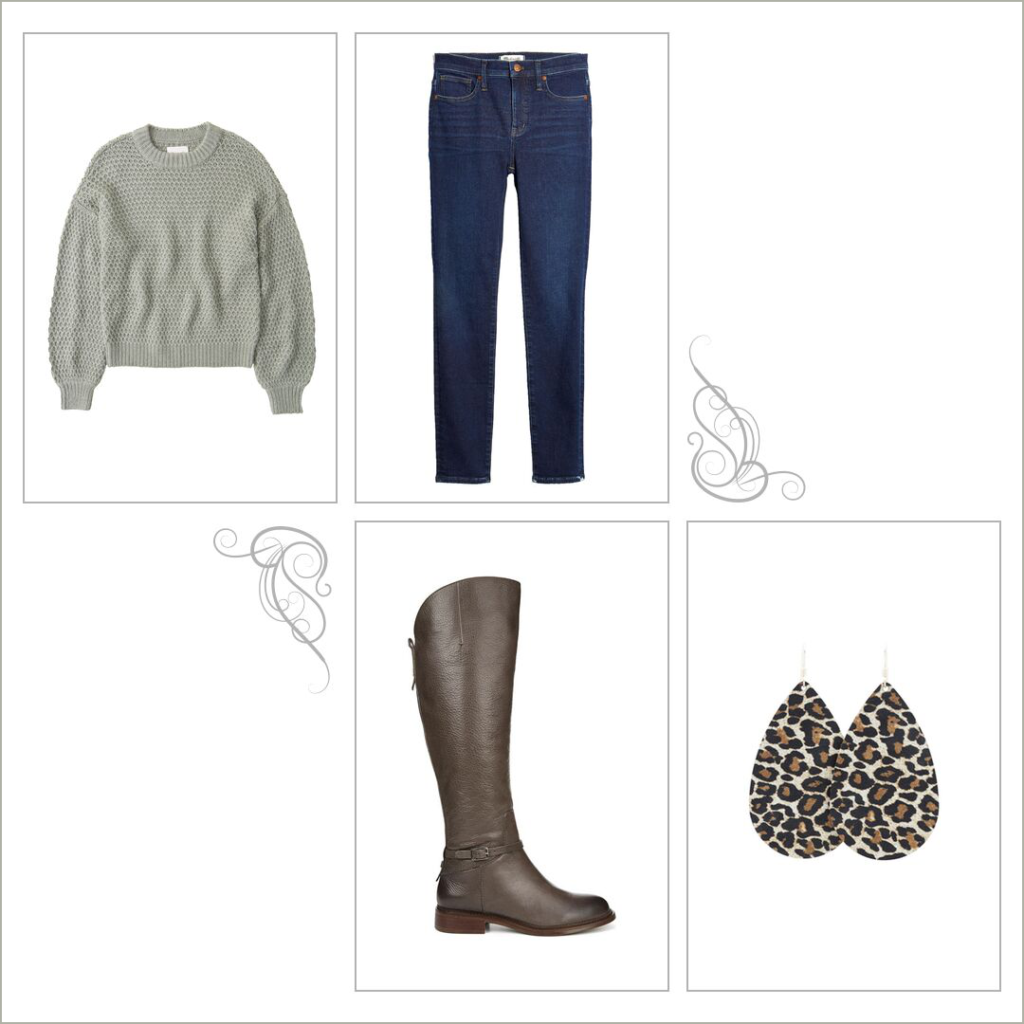 Blouse & Satin Joggers
Okay, so I know this is not the norm for an outfit but if you have a more festive or dressy event planned this would make a great option. Both the flowy blouse and jogger pants in the "Fun & Dressed Up Joggers" outfit below are easy to wear and will allow you to eat as much as you want without any clothing discomfort!
Style Tip

: Joggers are a new trend that can be worn casual or dressy if they are made of a material like satin. You can throw these on with sneakers and a sweatshirt  for a casual look.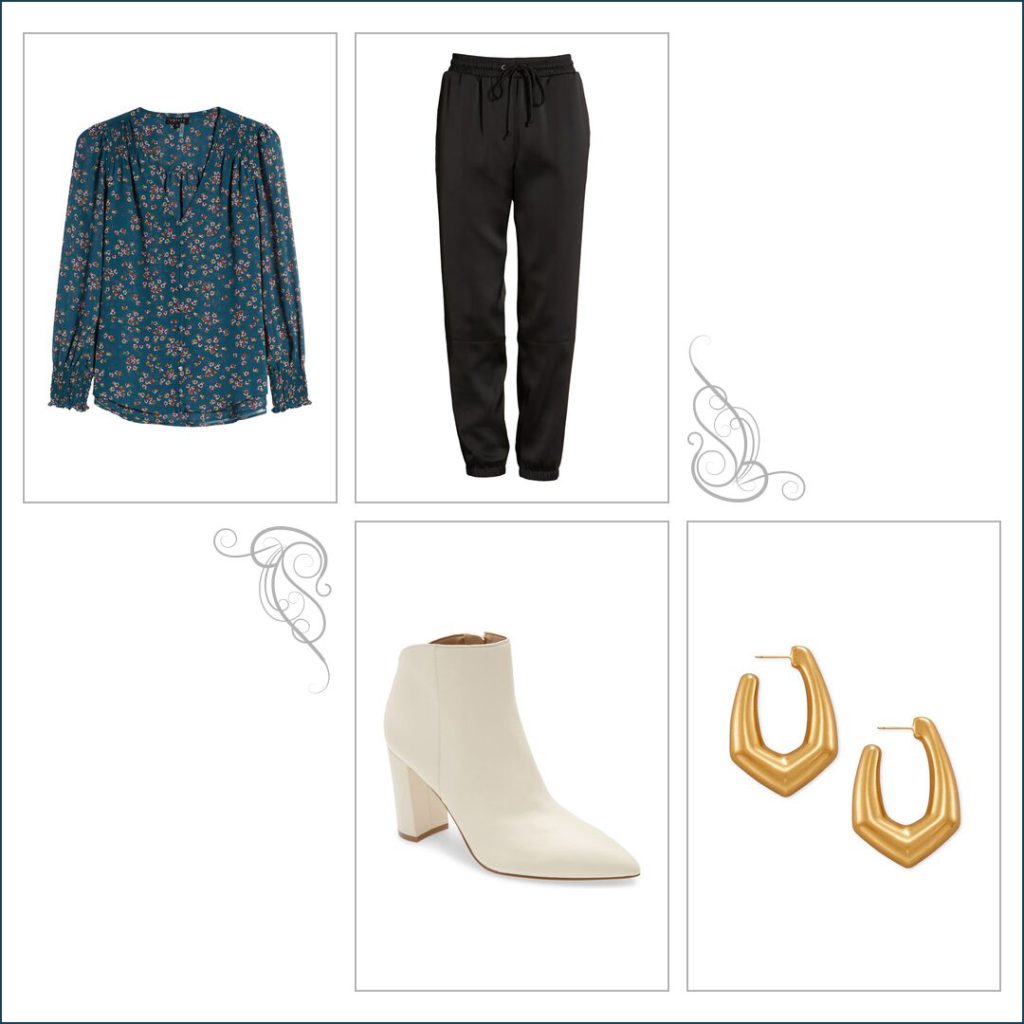 Easy Sweater Dress & Booties
One of the easiest items to wear in the fall is a sweater dress. And it is the only time of year you can wear one so why not wear it as much as you can!  The belt is optional, but if you want to cinch that waist and make the dress a little more flattering it's a great option.
This "The Easiest Fall Outfit" has a midi length dress styled in it but you can also do a short length.
Style Tip

: I added an animal print belt to compliment all the solid colors in the outfit and bring it together for a trendier look. Click the image to see more options!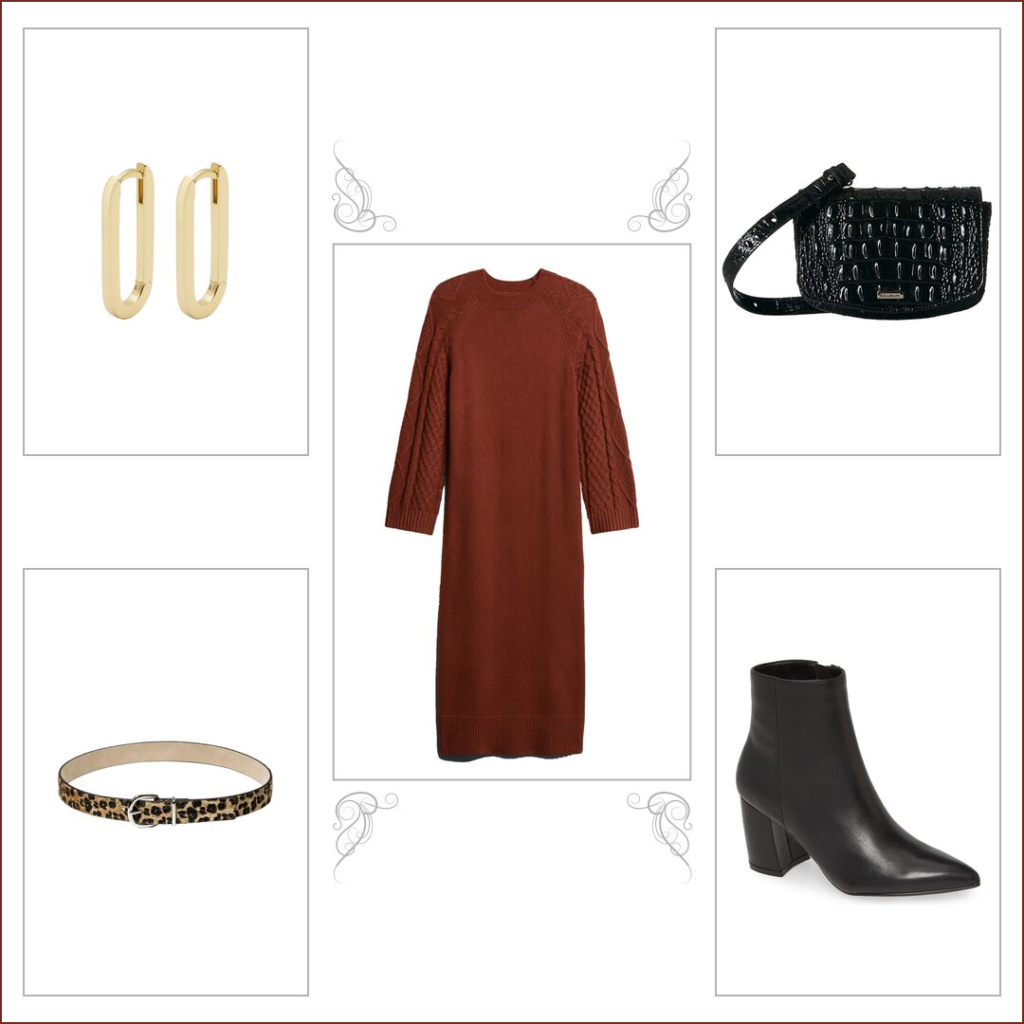 Flowy Maxi Dress
If you are not into the sweater dress you could do just a regular maxi dress like the on in the "A Fun Maxi For Fall" outfit below.  The longer length and long sleeves are perfect for this time of year.  This would be great to wear to a Friendsgiving or Thanksgiving gathering at someone else's house.
Style Tip

: A flowy dress will look more flattering and a bit more dressed up when you add a belt to your waist line.  I chose a wide belt for this outfit because of the bold print of the dress. Click the image to see more options!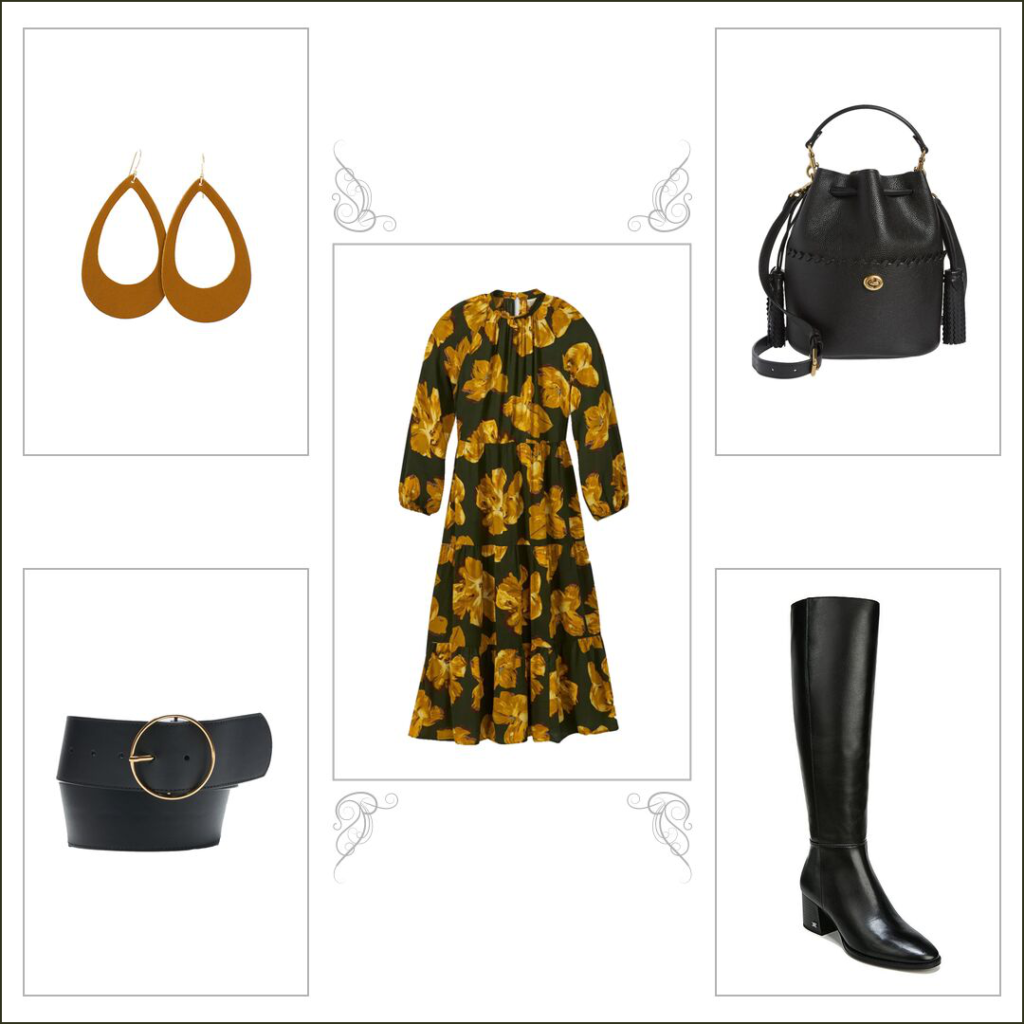 Tunic Sweater & Leggings
If you are into comfort but want to be cute, this is a great option. I chose a pair of velvet leggings to make this "The Comfiest Of Leggings" outfit from Your Guide To Style more festive.  These velvet leggings are perfect worn with a tunic sweater, booties and some fun statement earrings.
Style Tip:

If you are wearing all solids, a great way to bring more interest to your outfit is with a pair of textured or printed earrings and/or handbag. Click the image to see more options.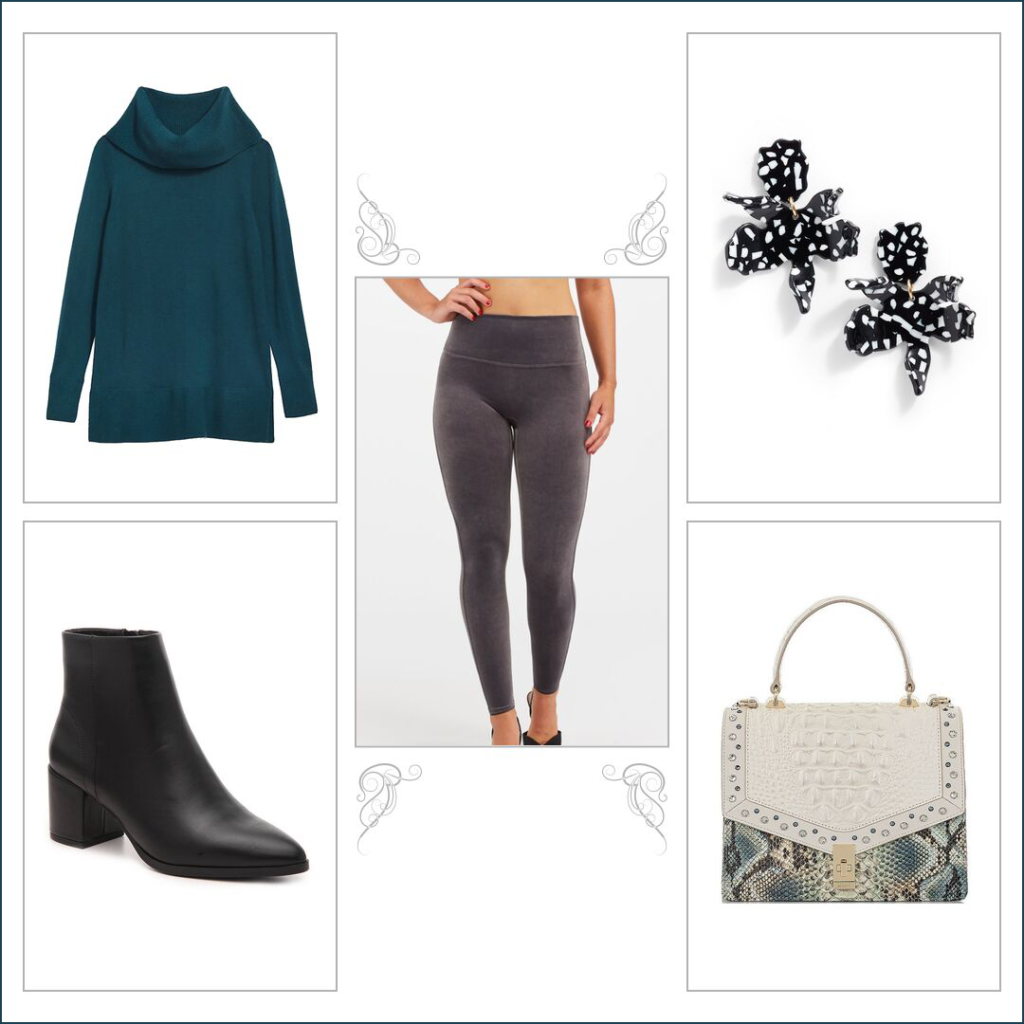 Jumpsuit
A jumpsuit is another option that is not the norm but is becoming a more popular option.  The loose and comfy fit of a jumpsuit is perfect for a Thanksgiving meal.
"The Utility Jumpsuit" outfit below from Your Guide To Style is styled very casually with a pair of sneakers. Wear this if you are just going to be comfy at home or to a very casual small gathering.
Style Tip:

If you want to dress it up a bit you could replace the sneaker with a pair of booties or a mule.

I hope these give you some inspiration for putting together a cute and comfy look for Thanksgiving.  I also hope you eat to your hearts delight and have a wonderful holiday.
Stylishly Yours,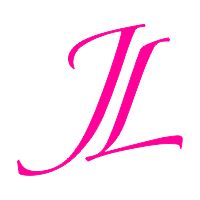 *I make a small commission on any purchases made from the product links in this post except the links to Your Guide To Style.