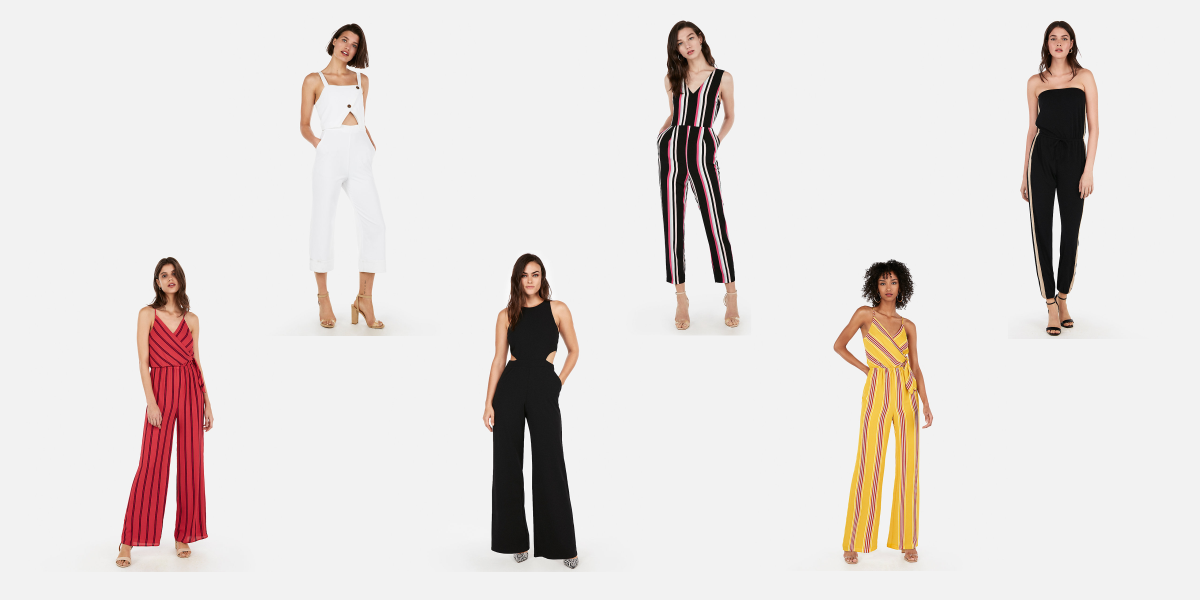 Hey there!  We are getting so close to spring that I hope you have cleaned out your closet and know exactly what you need to purchase.  If not, check out my post here to get started!  Today I want to talk about a BIG trend for this season that you would enjoy having in your wardrobe.  This trend has been around for a few seasons but has returned in epic proportions for spring 2019! It is the jumpsuit!
Jumpsuits may not be for everyone but I am here to give you six reasons why you should give jumpsuits a chance. The style options for jumpsuits this season is seemingly endless. Since there are so many options available you can more than likely find one that suits your taste.  If you are not one to wear prints buy one that is a solid. If you don't like crop buy one that is full length.  If you don't like wide leg choose one that has a slim leg.  You also have the choice of sleeveless, short sleeve, long sleeve and strapless!
You will see all sorts of different terms used for the jumpsuit. They are called flight jumpsuit, boilersuit, one-piece suit, all-in-ones, jumper, romper, playsuit and overalls.  Some of these have a particular style that give them the name like the boilersuit, flight jumpsuit, rompers and overalls. The others are just descriptive words that are used for a jumpsuit.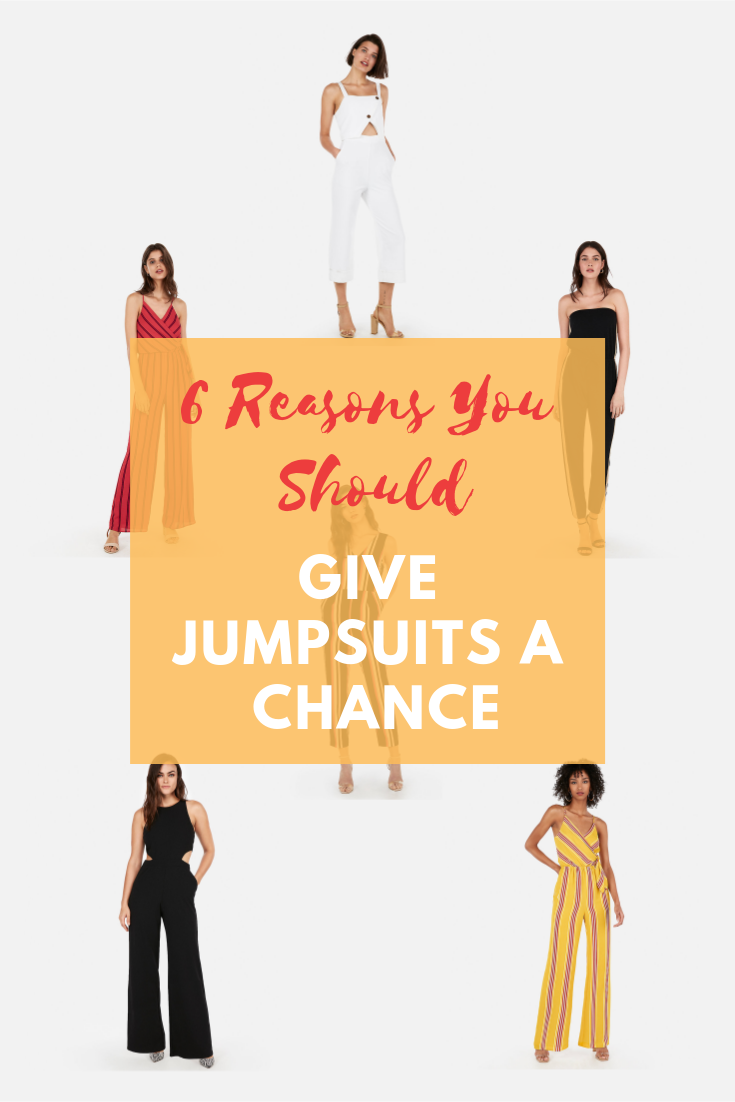 The Jumpsuit
Here are 6  reasons you should give jumpsuits a chance:
A jumpsuit is soooo comfortable! If you are a dress girl this is the perfect alternative to that.  It will feel much the same and give you lots of freedom in movement and style.

Jumpsuits are convenient and easy to wear. You don't have to worry about putting anything but shoes and accessories with them. This is an easy throw on and go kind of item.  Even if you just choose sneakers and no accessories you will look amazing!

You will automatically look well dressed and put together in a jumpsuit.

Jumpsuits can take you from day to night with just a change in your shoes and accessories.

Jumpsuits are a fashion trend that can be done by any age! I really mean that too!  From young girls to older ladies, this is one trend that has so many options for everyone.

Lastly, jumpsuits work for any size! From small to plus and petite to regular.  I really feel like with the cinched in waist lines and the choices in pant lengths allows for all shapes and sizes to wear them. You will see lots of cropped versions this season and they will work for most people.  If you are short you may need to have it hemmed to the right length. The proper length for cropped is a couple of inches above the ankle or mid calf, whichever you prefer.
Here are all of my favorite jumpsuits for the season so far.  If feel like these are the best value and versatility for all ages!

The Romper
As we approach the summer months it will be getting pretty hot so you will see a lot more rompers during this time. A romper is basically a jumpsuit with shorts instead of pants as the bottom half.  If you are not a fan of shorts than you can choose a cropped version of the jumpsuit for the warmer months.

I wanted to introduce you to this trend today because it is really pretty easy to wear and is very versatile.  Be on the lookout for a post coming soon on how to style a jumpsuit different ways. Let me know in the comments below if you have a favorite or if I just inspired you to purchase a jumpsuit this season. If you do, you will not regret it!