Well, you all might be surprised that I do shop other places besides TJ Maxx! I actually shop everywhere, I just have a tendency to like a really good deal so I shop at TJ Maxx for myself A LOT. I did take a trip recently with my sister in law to TJ Maxx and Loft.  Adrianne, my sister in law, and I have shopped for her clothing for the past 13 years, which is how long I have been married to her brother.  She is blind, yes totally blind, so I am a big help to her wardrobe choices!  I will say that even though she is blind she is very opinionated about some of the things she tries on because she determines how much she likes it by how it feels. If it does not feel right she normally does not get it (even if I tell her it doesn't look like it feels). We can all relate to that because we want to feel good in what we have on.  I am also amazed that she remembers everything we purchase by what it feels like and my descriptions.
We ended up finding her 3 blouses and a pair of jeans at TJ Maxx to start this fall season's wardrobe. I have always loved TJ Maxx for their blouse choices.  You can find great blouses there for $16.99 and up.  This is great especially if you want something on trend and will probably not wear it the next year.  Although I have found some good blouses at TJ Maxx that have lasted multiple seasons. Two of the blouse purchases are floral pattern and one was a lace up neckline which are all on trend for this fall season!
These days I have been super impressed with the selection of jeans at TJ Maxx. I have purchased 2 pairs of Paige jeans for myself from there. We also found Adrianne a cute pair of Kut from the Kloth jeans that are frayed at the ankle and have a few little areas of distressing.  The jeans at TJ Maxx range anywhere from $24.99 to $79.99 and maybe more. That range of pricing makes them a great deal for a pair of contemporary women's jeans, even if they are from last season.  Actually you can find current season denim that may have a little defect  and you will also find denim that is older than the previous season.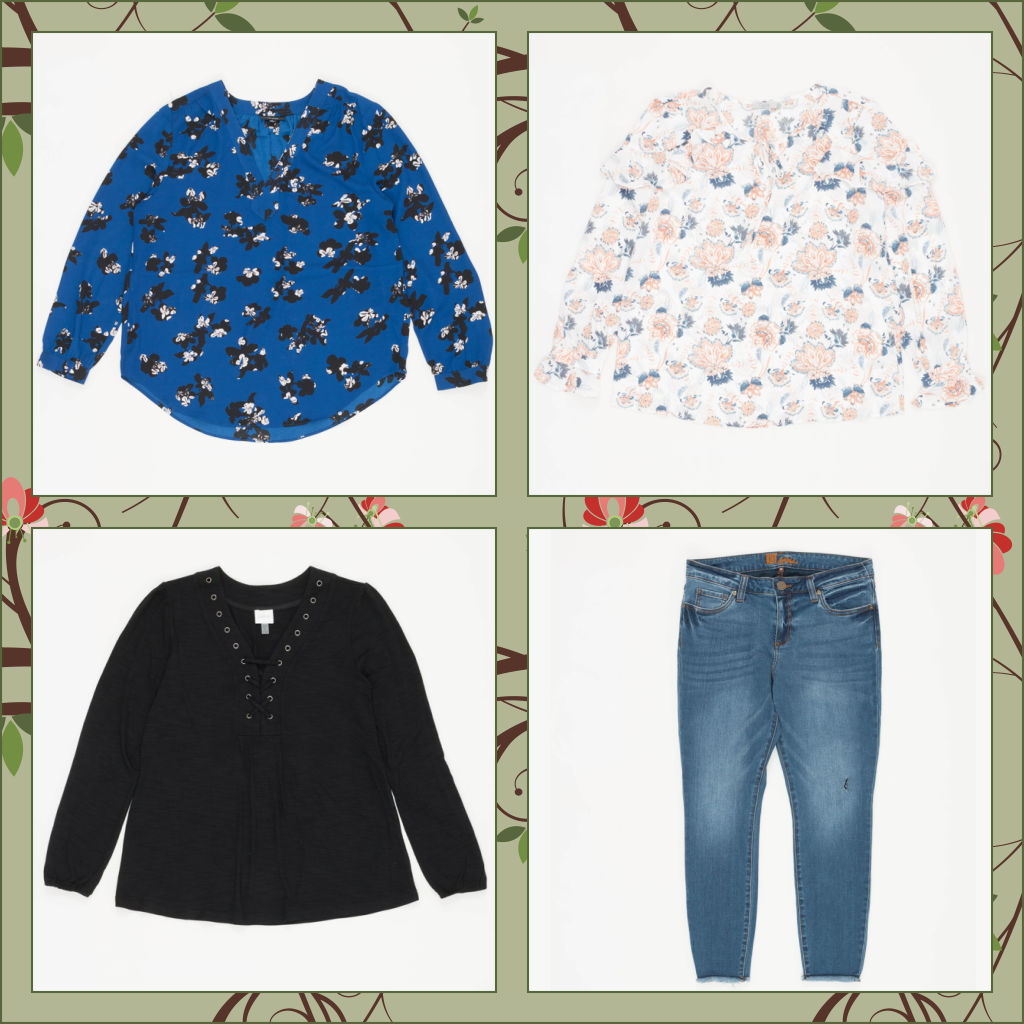 Some people may be concerned about buying stuff at places like TJ Maxx because they think it is from last season. So, if that matters to you do some research on things you are looking for before you go or you can do what I do and google the item while you are there to see if you can find it online!  Most of the items that are past season styles will have "Past Season" written on the TJ Maxx tag. Also, be aware that the "Compare At" price on the tag is normally LOWER than what the actual full price was for that item.  At least that is what I have experienced. They are estimating the "Compare At" price so it is not always accurate which means you are usually getting a much better deal than you thought!
That same evening we went to Loft.  I feel like the stuff they have this fall season is better than past season's. I don't think we even purchased anything from Loft last season because we just didn't like how their stuff fit.  We both fell in love with a , you guessed it, pink sweatshirt blouse so we both purchased it.  We also found her a cute sweater that has a blouson sleeve and is a pretty coral color. We both like shopping with discounts so we can get the most out of our clothing budgets. For this reason we like to shop when the Loft has a 30% or 40% off sale.  We always know it is coming so we don't get hasty and keep a look out for it.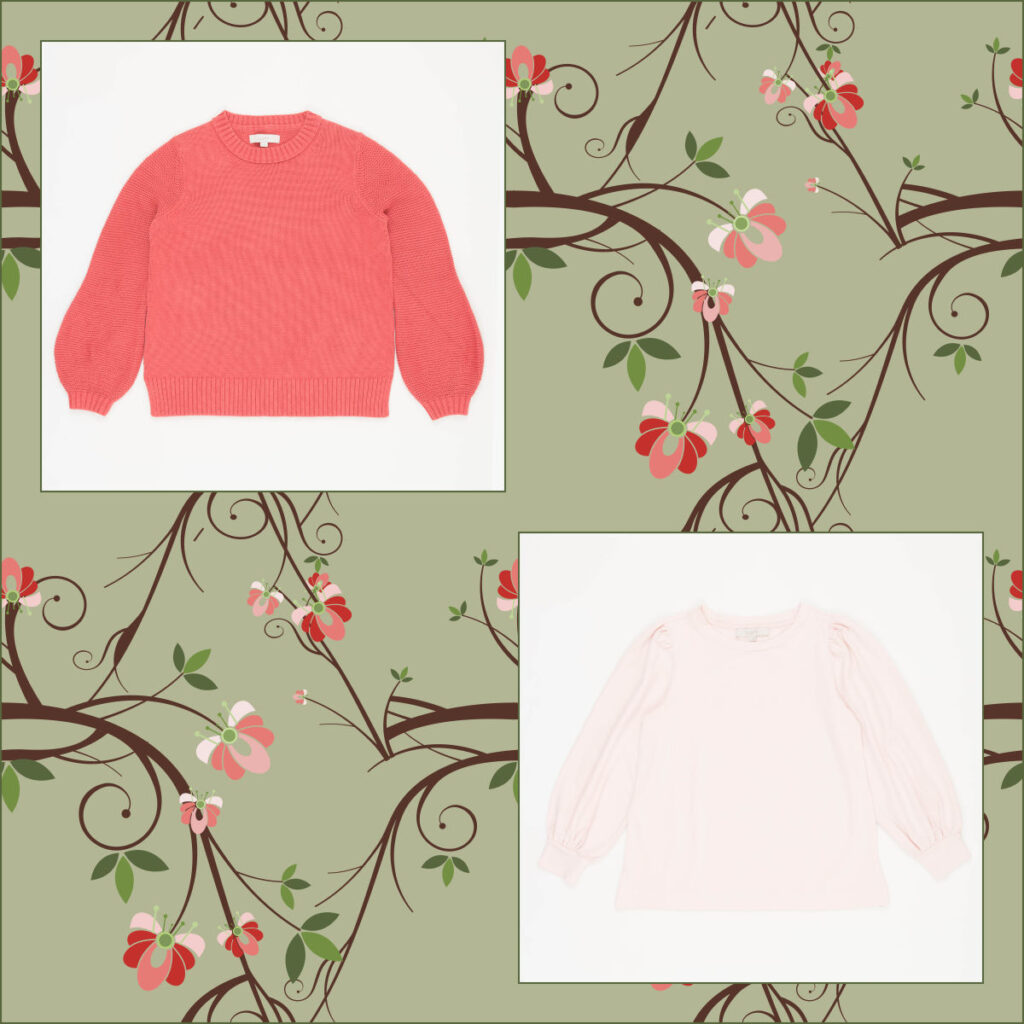 Adrianne and I shop about once every two weeks for various things, not always clothes. I will probably have more things to share on her wardrobe in the next couple of months since this was our first shopping trip for the season.  I can't wait to share some of the things we find for her! I might have to include a picture of her awesome Guide Dog Robin in each post as well. She is the coolest dog ever and makes our shopping endeavors very entertaining! The photo here is Robin hiding underneath the clothing rack while we shopped at TJ Maxx! So adorable.