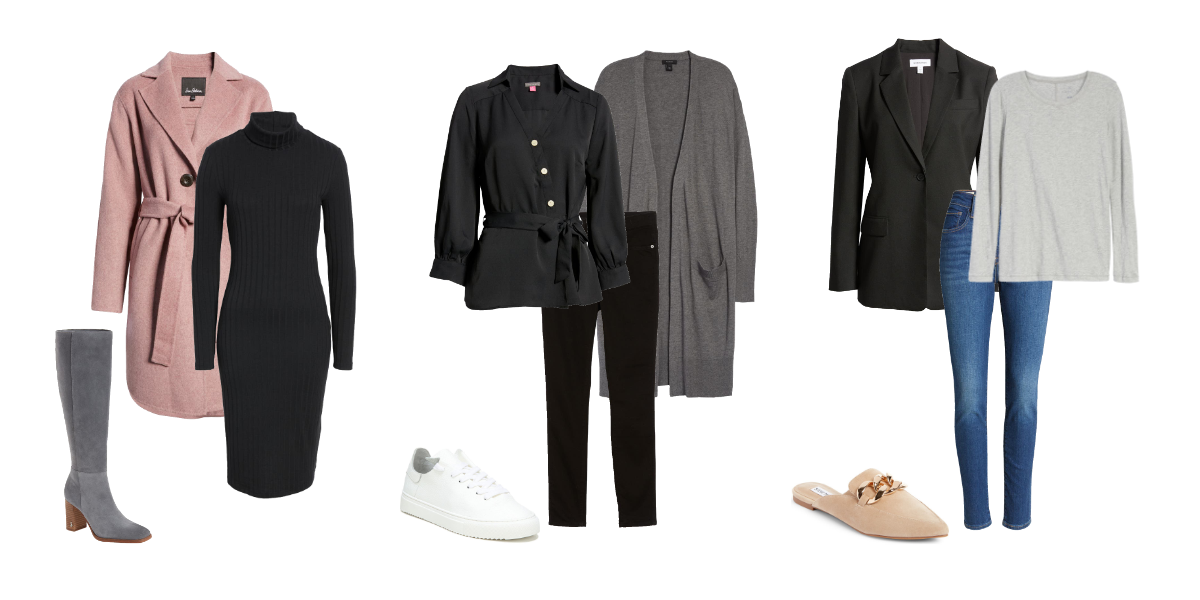 If you are more practical and like to keep your wardrobe simple, versatile and stylish, there are lots of great options available at the Nordstrom Anniversary Sale for you.  I will do a longer essentials post later in the year that touches on everything you would need but for now I want to show you some things from the sale that will serve as great essentials throughout the fall and winter season.
If you have time try and take a quick review of your current fall items and make a list of  what you need. This will help you focus and not overspend!
Here are a few other posts about the Nordstrom Anniversary Sale:
Also, here is a video if you would like to watch!
Essential Jackets and Cardigans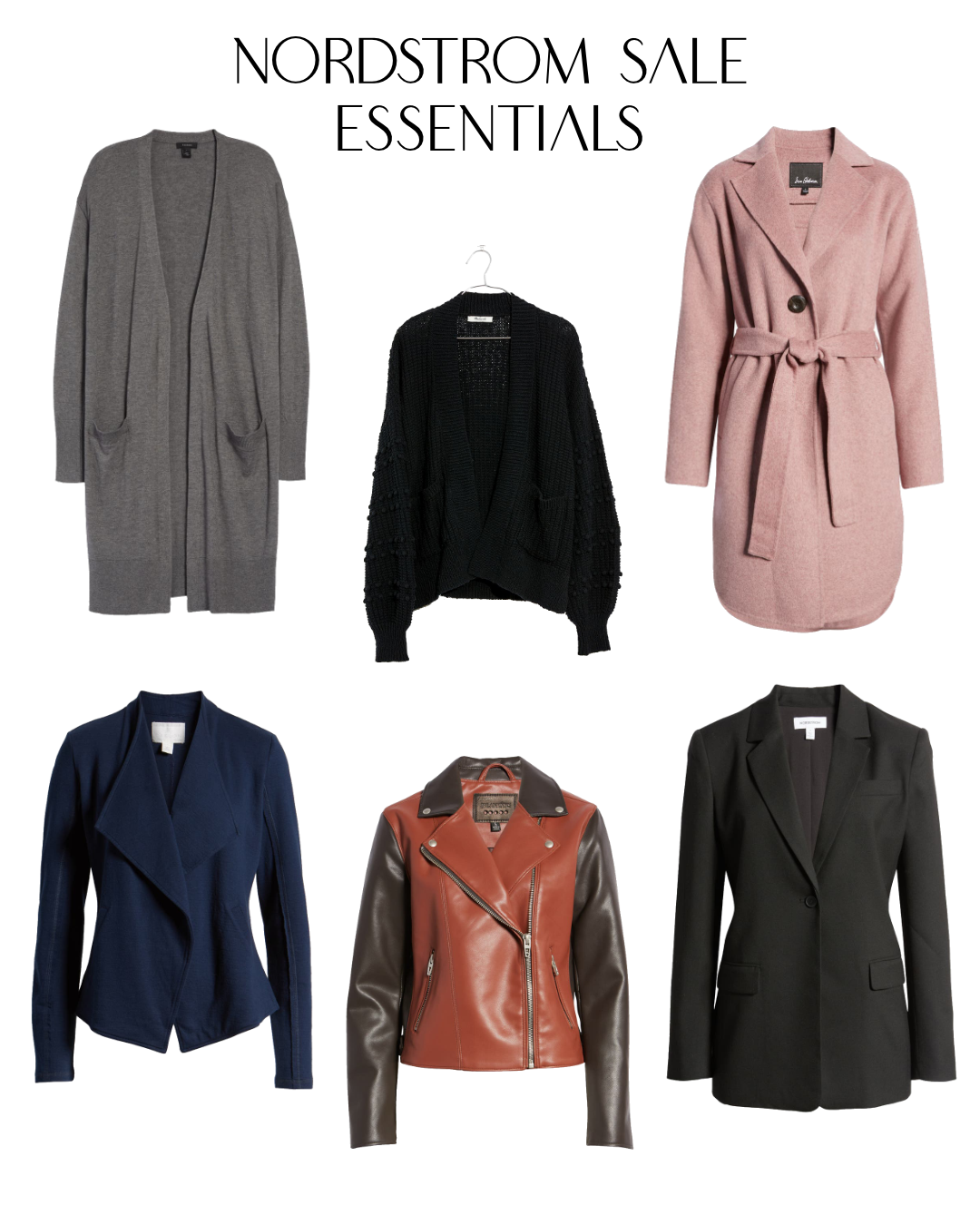 A versatile jacket and cardigan can go a long way in helping you create outfits for your fall/winter wardrobe. There are lots of fun blazers, jackets, and cardigans available at the Nordstrom Anniversary Sale.  Check out my favorites for this category below.

Essential Tops
Solid and striped tees are always a great essential to have for your wardrobe and they can be worn year round.  They make great laying pieces for the fall and winter season under your outerwear pieces.
A great solid black blouse or any other solid color you know you will wear can come in handy because it can usually be dressed up or down.
I also recommend a button down shirt like the cute plaid flannel shown below or just a striped or solid white one to wear with your jeans and layer under jackets.

Essential Bottoms & Jeans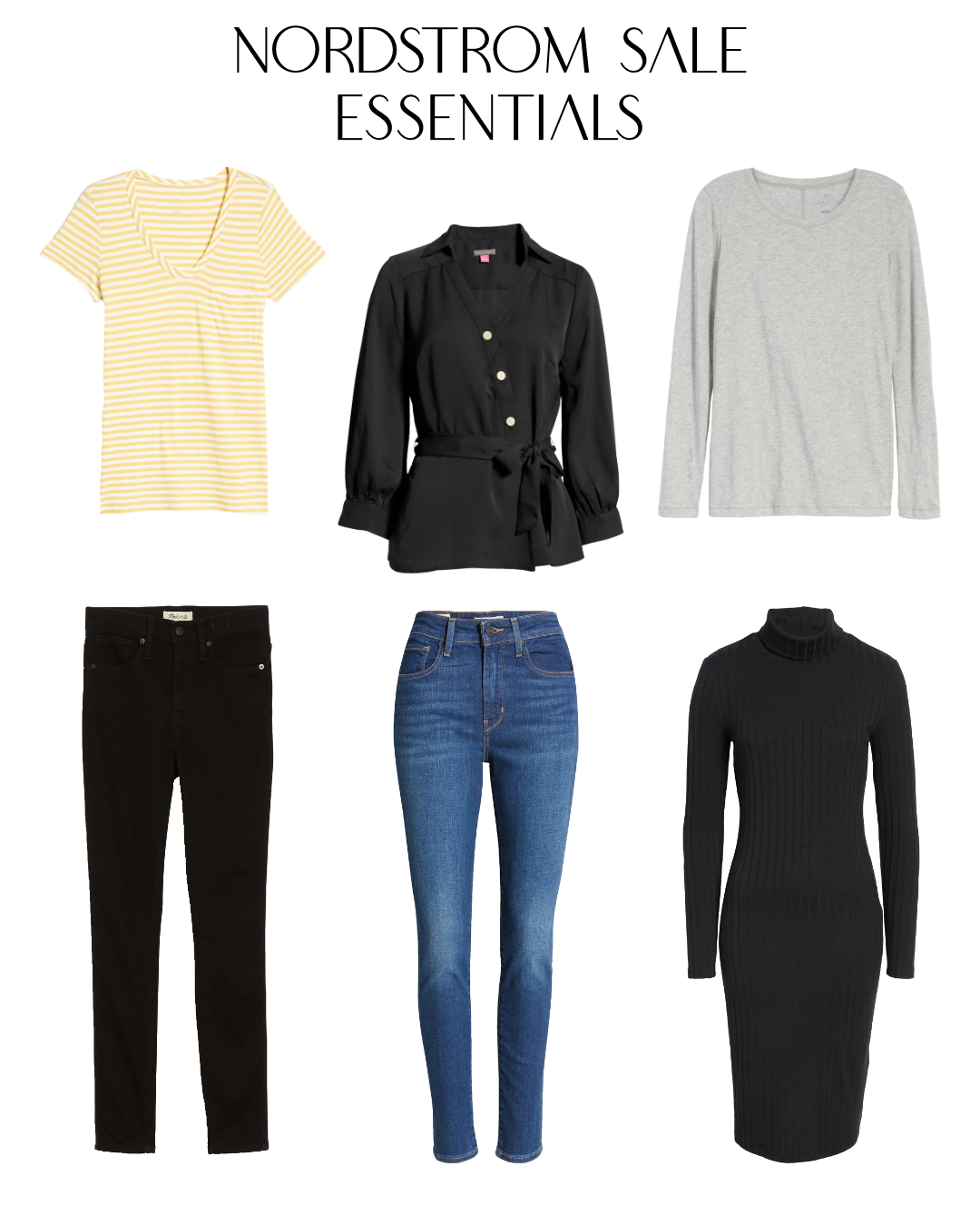 One of the most important essentials for a casual fall wardrobe are a good pair of jeans that are a blue wash and a pair of black jeans. Whatever style you will wear the most is what you should keep around. I have added a few different styles that I liked below.

Essential Dresses
A great LBD or Little Black Dress is something we all need to have in our closet. It is very useful when you need something a little dressed up in a pinch. I also think a sweater or some type of knit dress for the fall makes a great staple so I added some below for that as well!

Essential Underpinnings
Any wardrobe is not complete without the proper underpinnings like camisoles for layering and other shapewear for your fitted clothing. They also have a very popular bralette that is a good basic to wear with your loungewear.  I have this on my list to try this year. All of these are  great affordable options below, so you may want to stock up!

Essential Shoes
Shoes are definitely an essential because we really can't survive without them, right!?  A great pair of loafers or mules, a good solid color tall boot, a fun pair of solid botties and some solid color sneakers are perfect for those shoe essentials.

There are lots of options throughout the year for essential items if the styles or prices on these don't fit your fancy. I will do a longer essentials post as we get into the fall season to show you how you can take you essentials and create and entire capsule wardrobe if you wanted to!
Stylishly Yours,