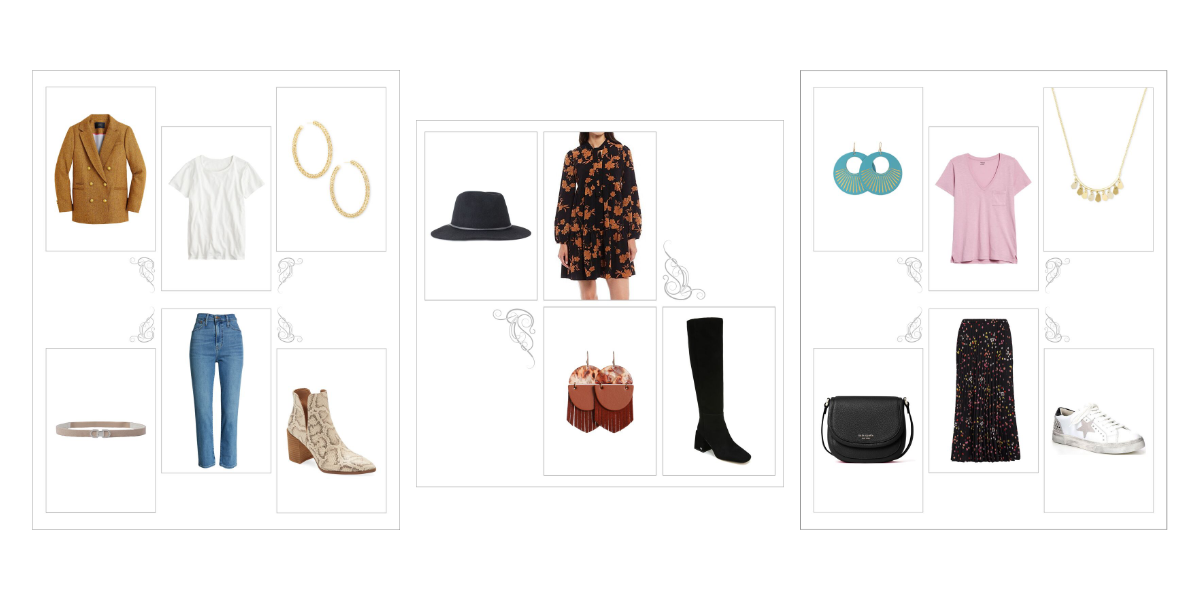 Hi ladies!! Do you want to know how to style trends for fall and it be totally easy?
These trends are fun, simple and easy to wear so you won't get intimidated, I promise! They are also appropriate for any age. I am over 40 and would wear any of these outfits.
Are you someone that likes to look at trends but are not sure how you would style these trends for yourself? Or maybe you can style them but just aren't really sure what is trending right now?
This fall there are so many easy trends that you can wear. I want to share the four easiest trends that women can wear at any age, shape, or size.
Our new app called Your Guide To Style gives you the ability to find amazing outfits to fit your daily needs and gives you professional style advice you can't find anywhere else.  All of the images in this post are provided by the Your Guide To Style app. Click the image to view other options for the outfit. You must be a member to view.
If you want to learn more about YGTS you are welcome to watch our new video of the inside of the application HERE.
Animal Print
You will find animal print everywhere. It is almost becoming a staple in our wardrobes. Leopard print has been a trend for a few years but Snake, Zebra, and Tiger are all coming on the scene this season.
Animal Print Booties
One of the most popular items in the fall are booties and you will find a ton of options for snake print booties. I feel like this is the best way to add any snake print into your wardrobe.
Below is one of the combinations available in our "The Ultimate Mom Jeans" outfit in Your Guide To Style. This outfit styles snake print booties with mom style jeans, a blazer, tee and earrings. Clicking on the image below will take you to the outfit in Your Guide To Style to see the other combinations.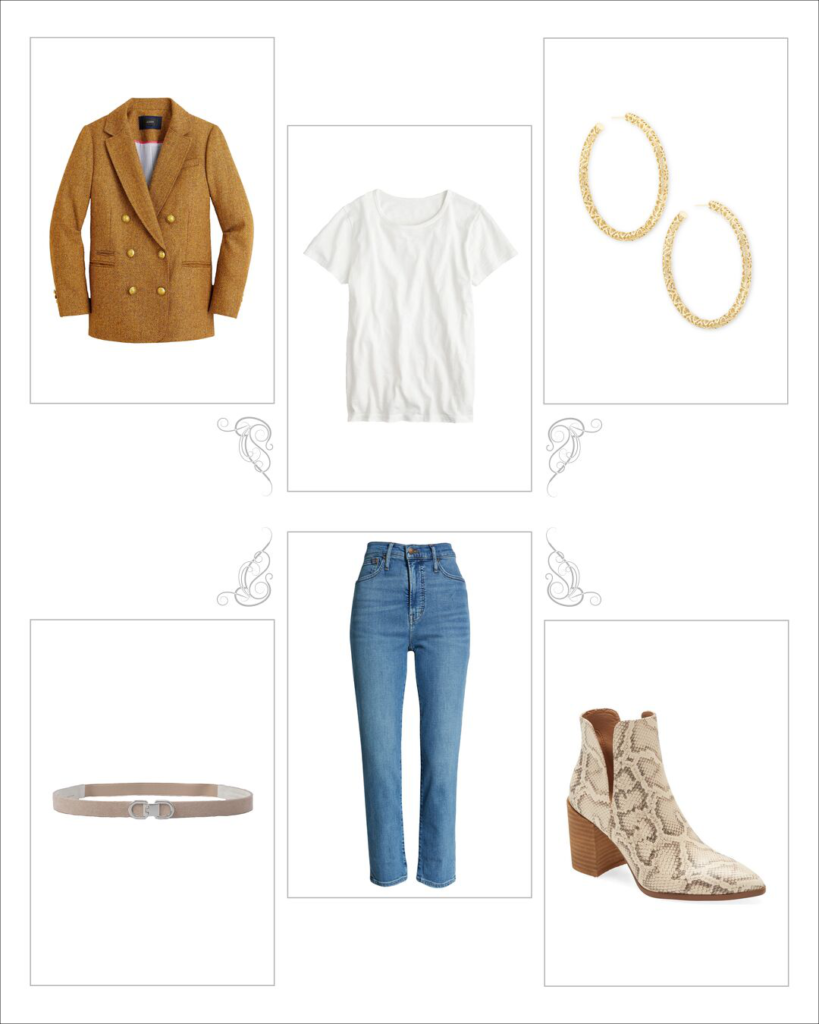 Animal Print Sweaters
Another item to consider for this fall is an animal print sweater. This can be a cardigan style or pullover style, it does not matter.  It can also be whatever animal print you choose and can be easily worn with jeans and solid booties for an on-trend fall look.
The outfit below is one of the ways you can style the  "A Lovely Casual Cardigan"  outfit in Your Guide To Style. I wanted to show you this outfit because this animal print cardigan is versatile for pairing with things that you may already have in your closet.
If you want to check out other combinations available for this outfit click the image below.

Floral Print
Floral print is definitely still trending after a few years. Of course floral prints in the fall are much darker than in the spring. A great option to wear now and into the fall would be a floral print dress. As it gets cooler outside you can add tights to make it more functional for you.
I chose this "Short, Sweet & Flowy" outfit to show you how cute a floral print dress is paired with knee high boots, statement earrings and a hat.
You can also find other options available to style this outfit to your taste in our Your Guide To Style app. Click the image below to see more!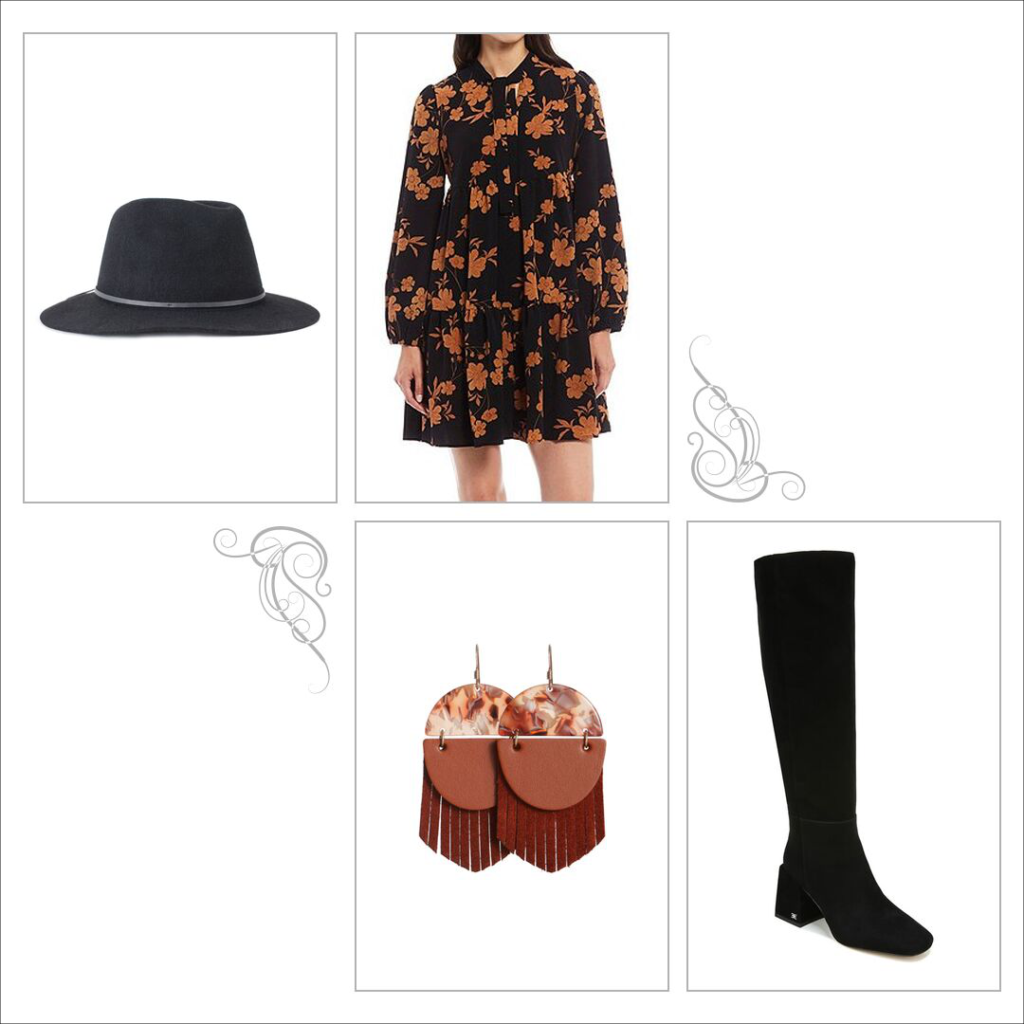 Jeans & Pumps
Jeans and pumps were a huge trend several years ago and it's back! It is a classic and beautiful look. I should probably mention that lace is a huge trend right now as well.
The two images below were chosen from the same outfit called "Make Every Minute Count" in Your Guide To Style. I wanted to show you what I mean by multiple combinations in one outfit. Both outfits were created with completely different pieces but make up the same type of styled outfit.
Click either image to see more!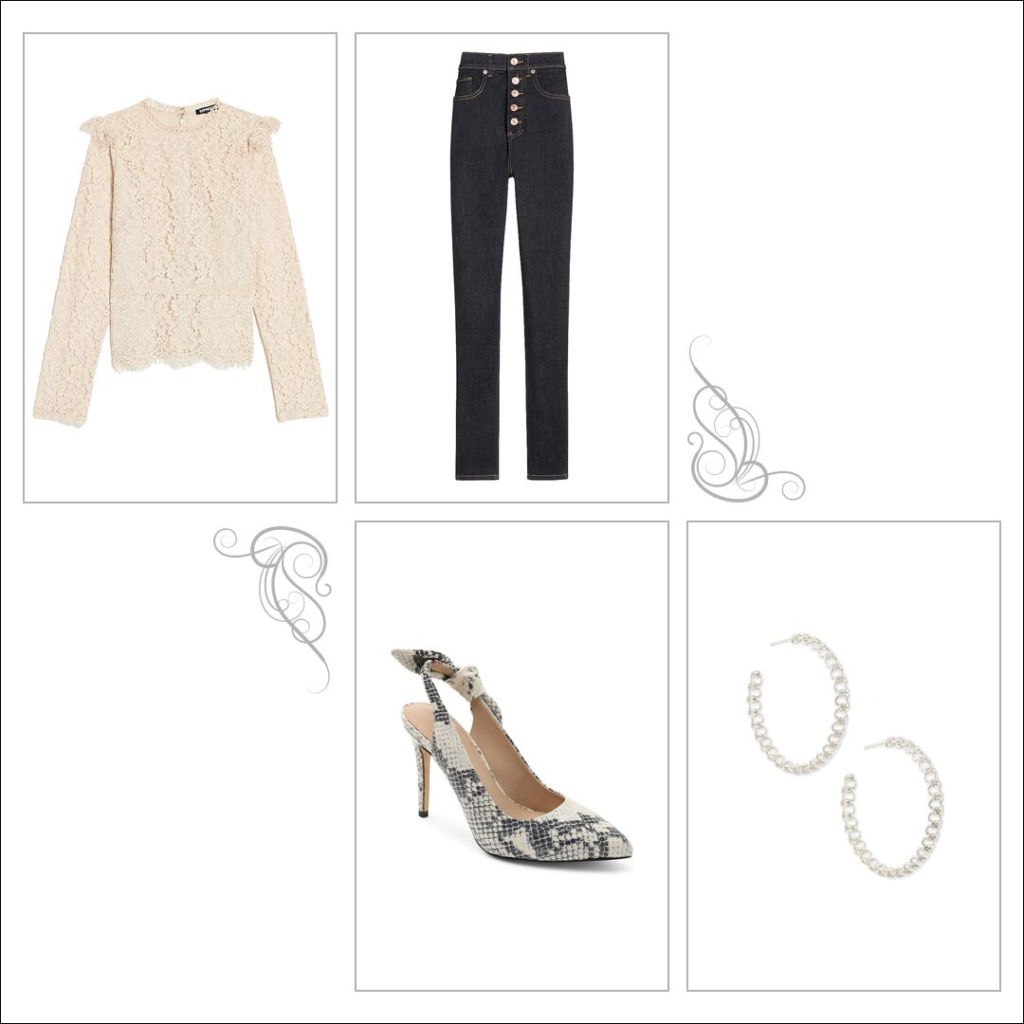 The Midi Length
A midi length dress or skirt is the length to wear this fall season. It is another spill over from the spring season.  If worn correctly, this look can be mastered on any height or shape. This length does not have to be dressed up but can be amazing when styled casually.
The first outfit is called "Accordion Pleats & Sneakers" and the second is "Pleats & Boots For Fall". They are both pleated skirts styled very differently. I chose these to show you how versatile a pleated skirt can be in your wardrobe. There are many more options to style midi skirts or dresses in Your Guide To Style.
Click the images below to view more options for these outfits!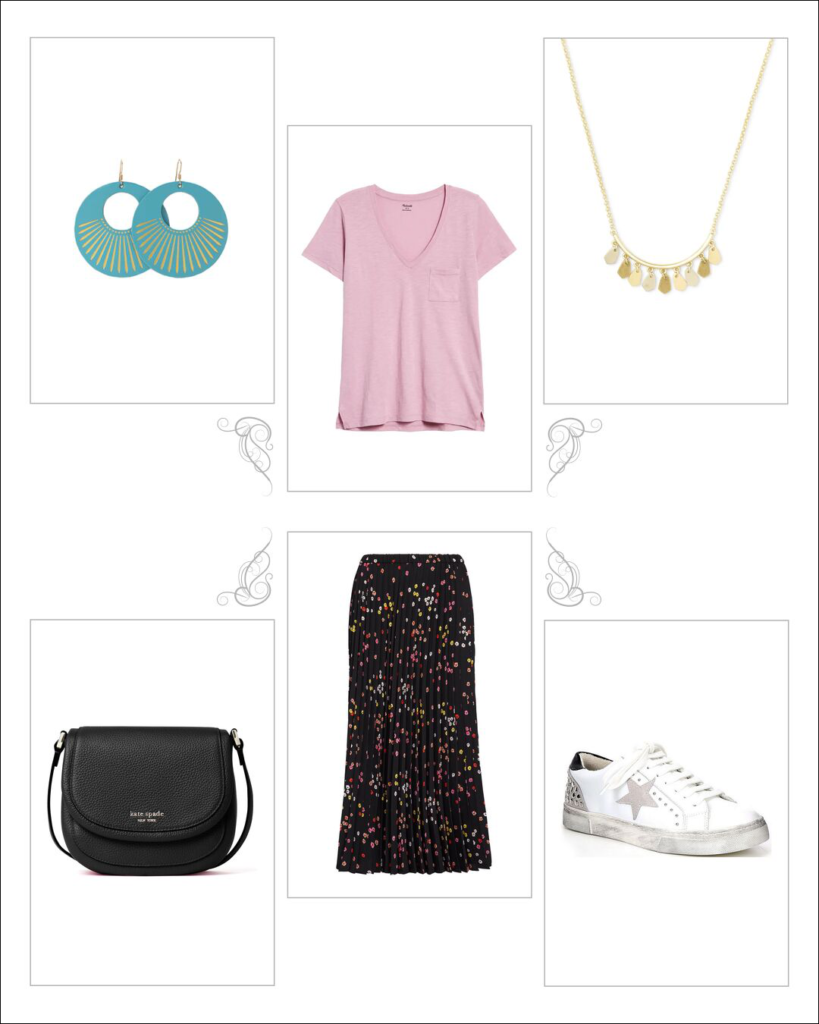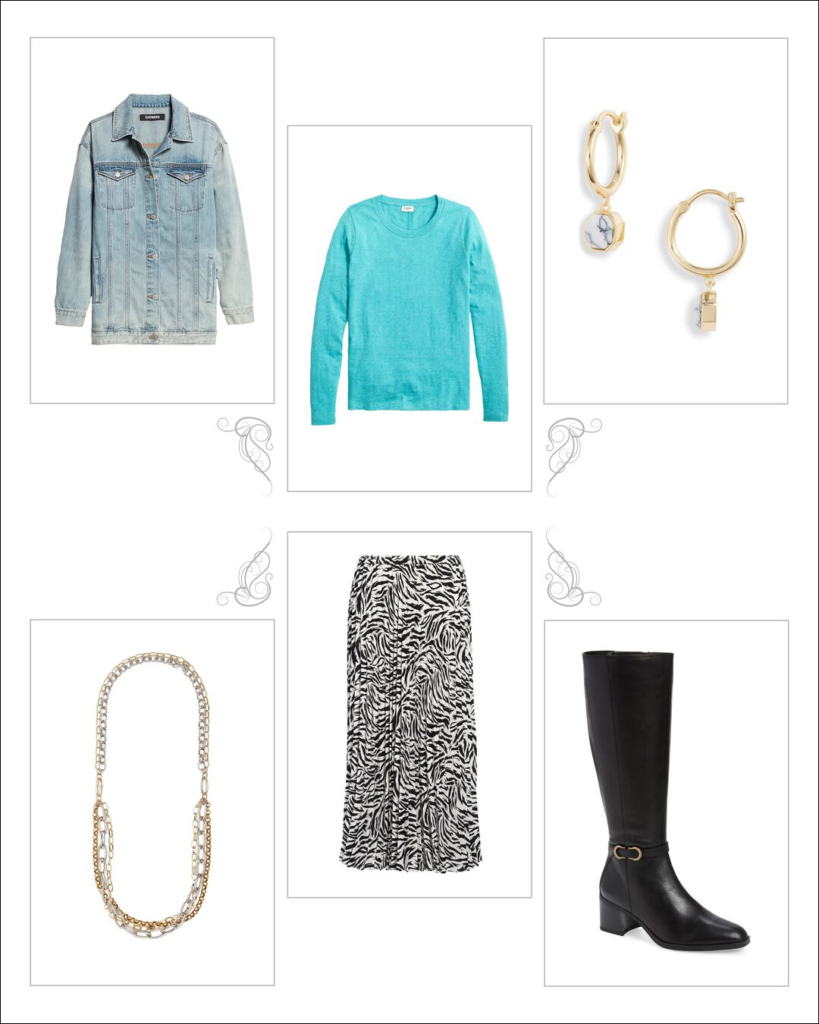 If you loved these outfits there are many more available for you to see in Your Guide To Style.  New content is consistently added to keep styles current. You will also have the ability to shop any of the items directly from the retailer, create collections of outfits with all of your saved favorites, and download these wonderful collages!
Thanks for reading and I hope you have a stylish and wonderful day!
Stylishly Yours,