Hello girlies!  I promised I would do a follow up post on the cute tie neck sweater (also in pink and ivory as well) I wore for Thanksgiving so I'm bringing it to you now.  This sweater is way more versatile than I thought!  I wore it by itself on Thanksgiving because the temperature outside was somewhat warm but my favorite way to wear it is layered.  I think layering brings so much more interest to an outfit.
My first layering choice for this J Crew Tie Neck Sweater is to put a collard button down underneath the sweater with some cute shoes; a fun pair of booties or sneakers would work perfectly! I like my blush pink booties with it and especially like to wear them when I put my pink and gray plaid button down underneath it.  The cute floppy hat is just for a touch of fun and whimsy.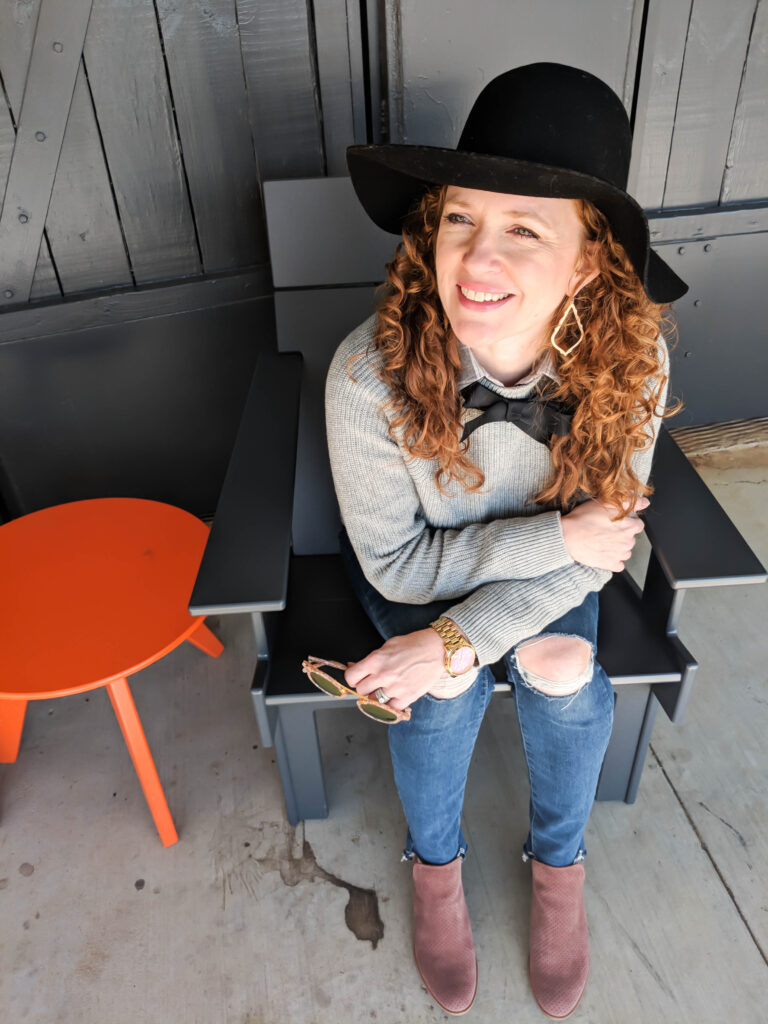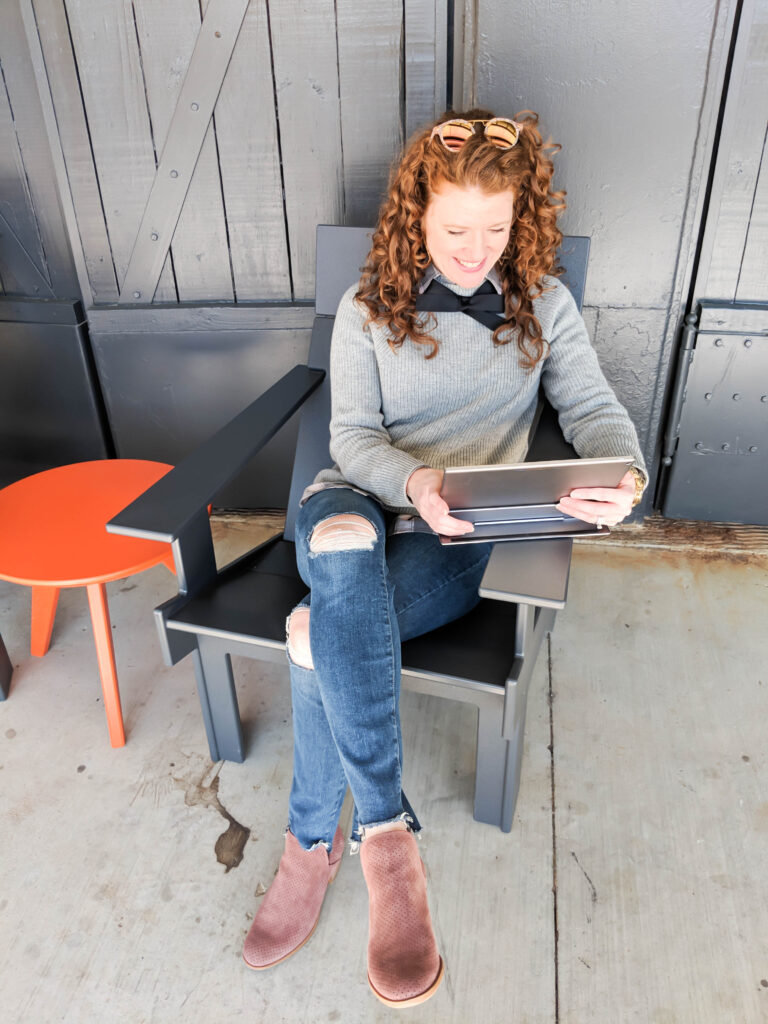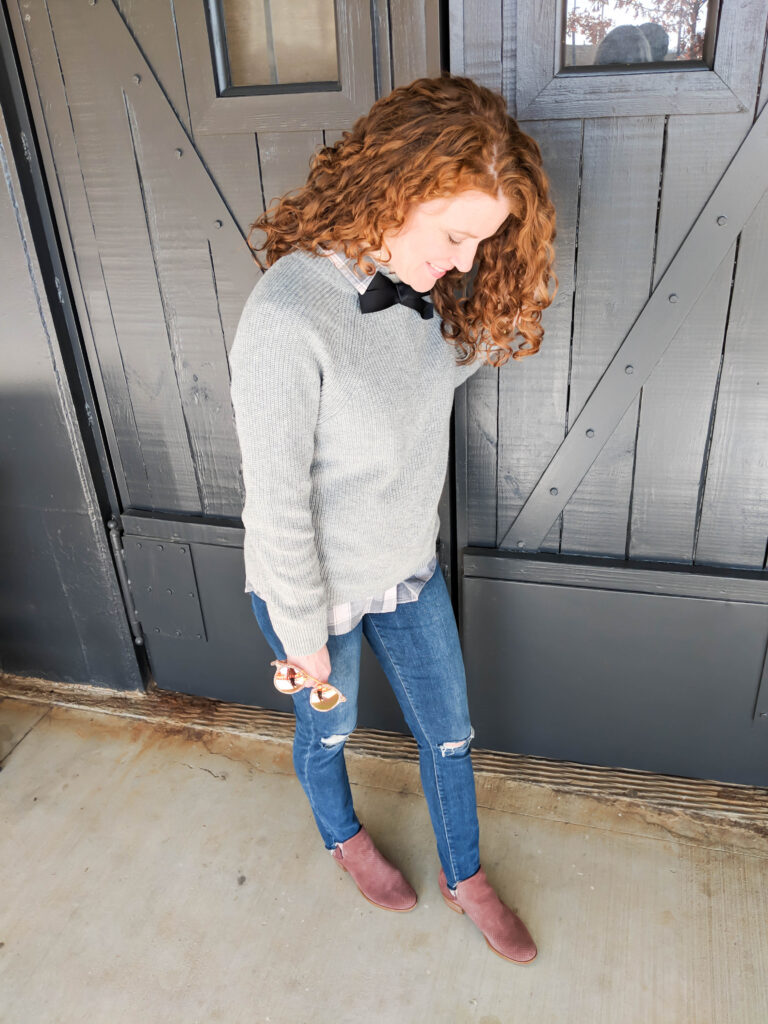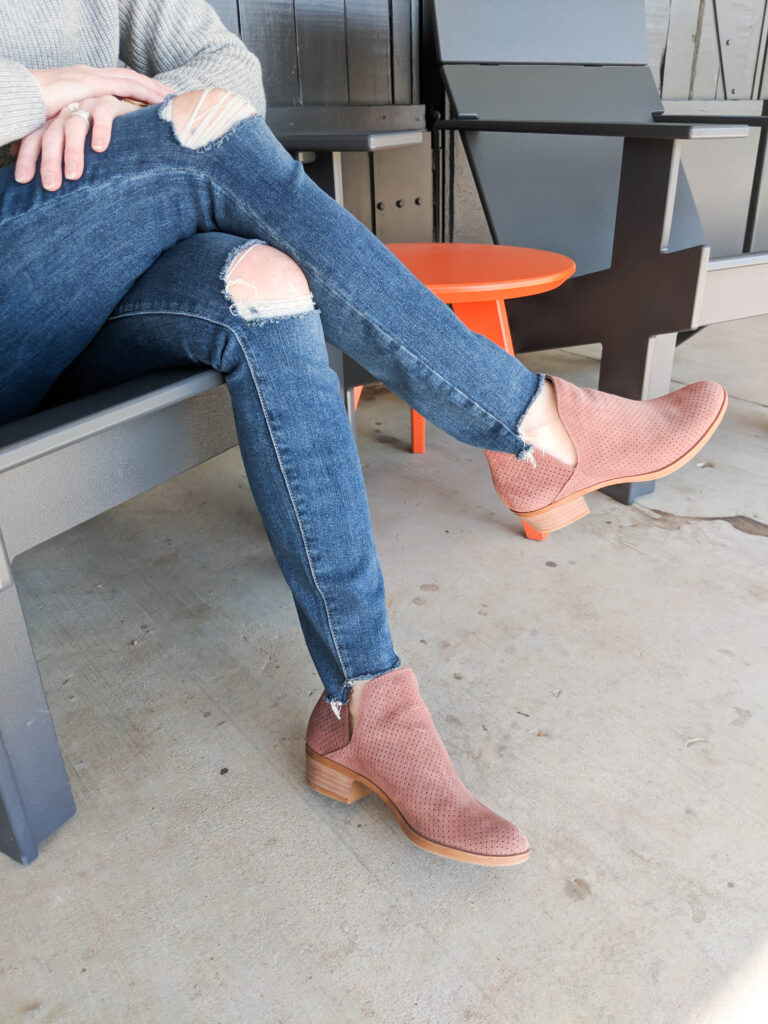 Now, to bring the sweater up a notch! My second layering choice is to put a blazer over the sweater. It is amazing how good this looks underneath a tuxedo blazer!  I chose to put this look together with black jeans but I think it would be even better with a great pair of satin skinny pants! I will link some below.  I added the wine colored shoes to add some color but you can also wear a black sexy heel to make it more glam. This paired with satin skinny pants and a great heel would make an awesome holiday party outfit.  You could even wear an accordion skirt with it for absolute fabulousness!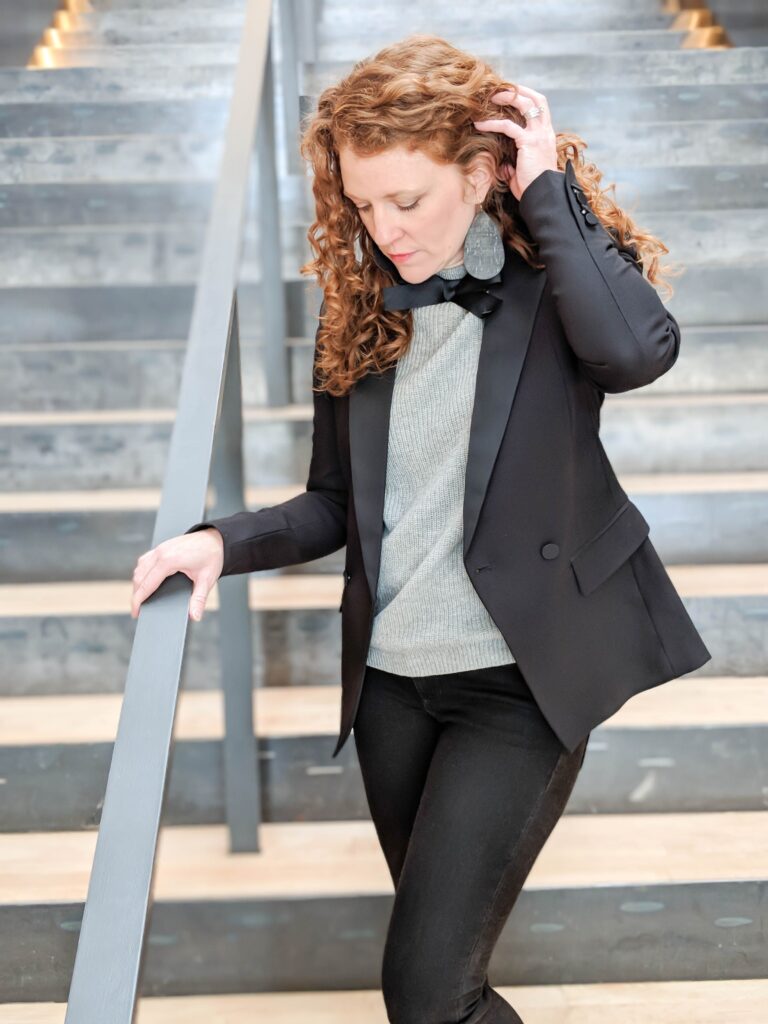 This kind of versatile item is my heartbeat.  I want everything I purchase to have more that one option for an outfit.  Who wants to wear the same things together all the time?  So I will try to help you make smarter choices with your wardrobe so you wont get stuck in that rut.