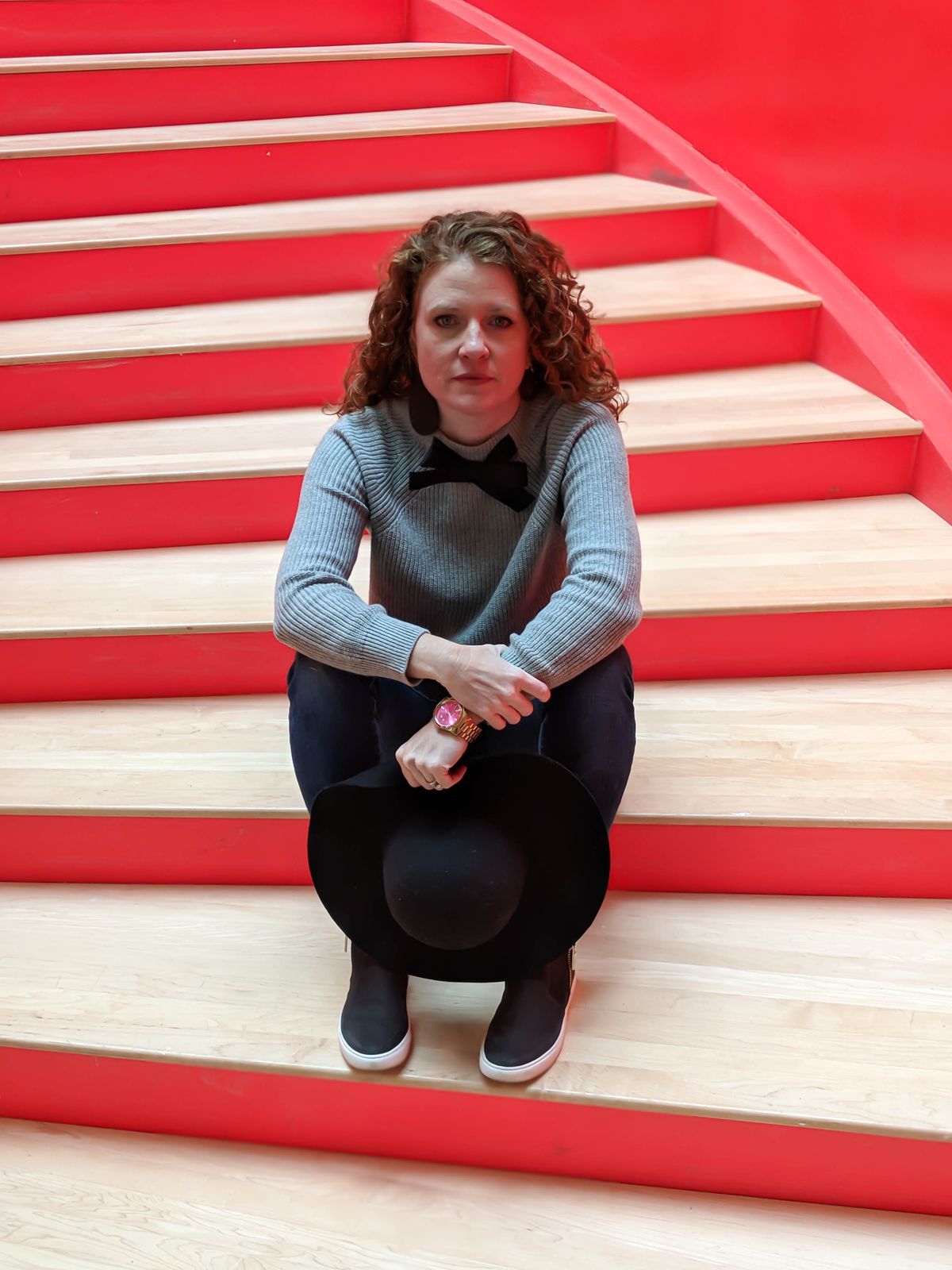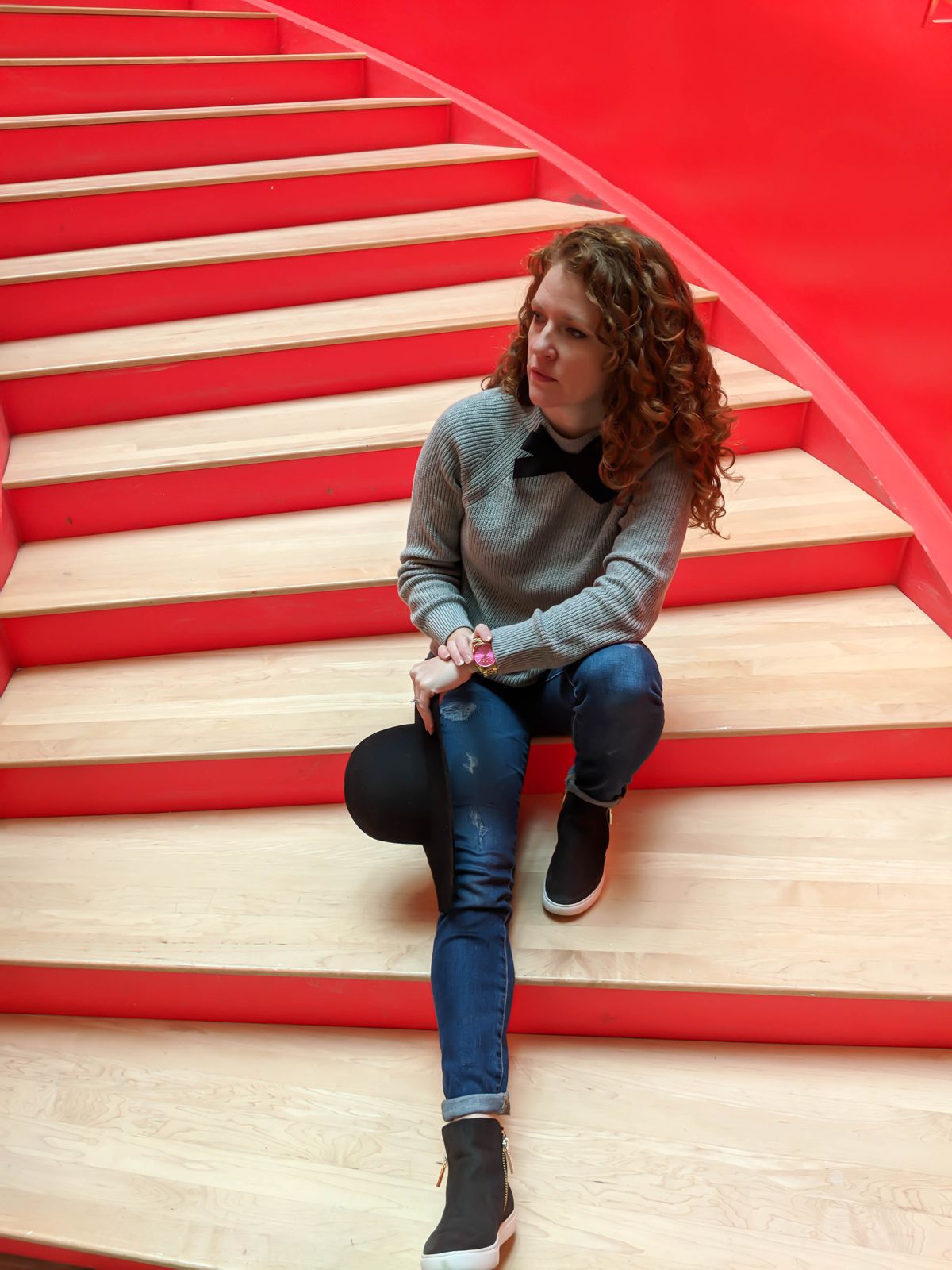 It's almost Turkey day ladies!  If you are like me you will be hosting a lot of family and friends that day.  I can't wait! This is the start of my favorite time of year.  I love decorating the house and cooking great food and sharing it with others. Today I want to share with you what I will be wearing on this lovely day.  If you know me personally or follow my blog you will know that my style of clothing is very casual and my family is even more casual! My husbands family are who we host for Thanksgiving since mine live out of town and they are people in the music and sound industry so dressy is out the window and I am totally down with that!  So, I just wear a cute comfortable outfit and enjoy hosting this wonderful holiday.
Before I get into the outfit inspo I just want to remind you that Thanksgiving is about what we are thankful for.  The Thanksgiving holiday was started in 1863 by President Abraham Lincoln and he stated that it was to be a national day of  "Thanksgiving and Praise to our beneficent Father who dwelleth in the Heavens".  (credit:wikipedia) So the things that come to mind that I am thankful for are my Heavenly Father who gives me life and loves me unconditionally, my wonderful husband who also loves me unconditionally, my entire family (on both sides) for helping me be the person I am today, my friends that encourage me on, and all the blessings I have received and the above and beyond necessities that I have.  This is a day to celebrate our thanksgivings but everyday we need to remember to be thankful for what we have been given.
So that is my sappiness for the day!  Thanks for reading and I hope everyone has the best Thanksgiving ever and receives blessings beyond measure!
The photo's were taken at Crosstown Concourse in Memphis, TN.  If you have not had a chance to visit this place it is a must see! There are so many cool areas in this building for photos as well.  The photos above were taken at the Red Staircase and the ones below were taken at the mural on the outside divider where they are building a theater. Erika McChesney of Beaut Optician blog was my photographer and she did a great job.  We had the best time hanging out and trying to get some great pics for you guys! Enjoy!
I am such a girly girl and I love bows so I chose this Gayle Tie Neck Sweater that is available at J Crew Factory or J Crew. It has somewhat of a vintage feel to me as well.  My favorite part of it is the versatility.  I can wear it with jeans by itself or layer it over a button down or put a blazer over it to dress it up.  It will also go with a pant or a skirt. Heck, I may even throw it over a dress!  The uses are endless!  This would make a great capsule wardrobe piece for those of you that like to simplify. I will do a another post after this one so you can see it worn other ways.

I will receive commissions from clicks or purchases on any of the links provided below.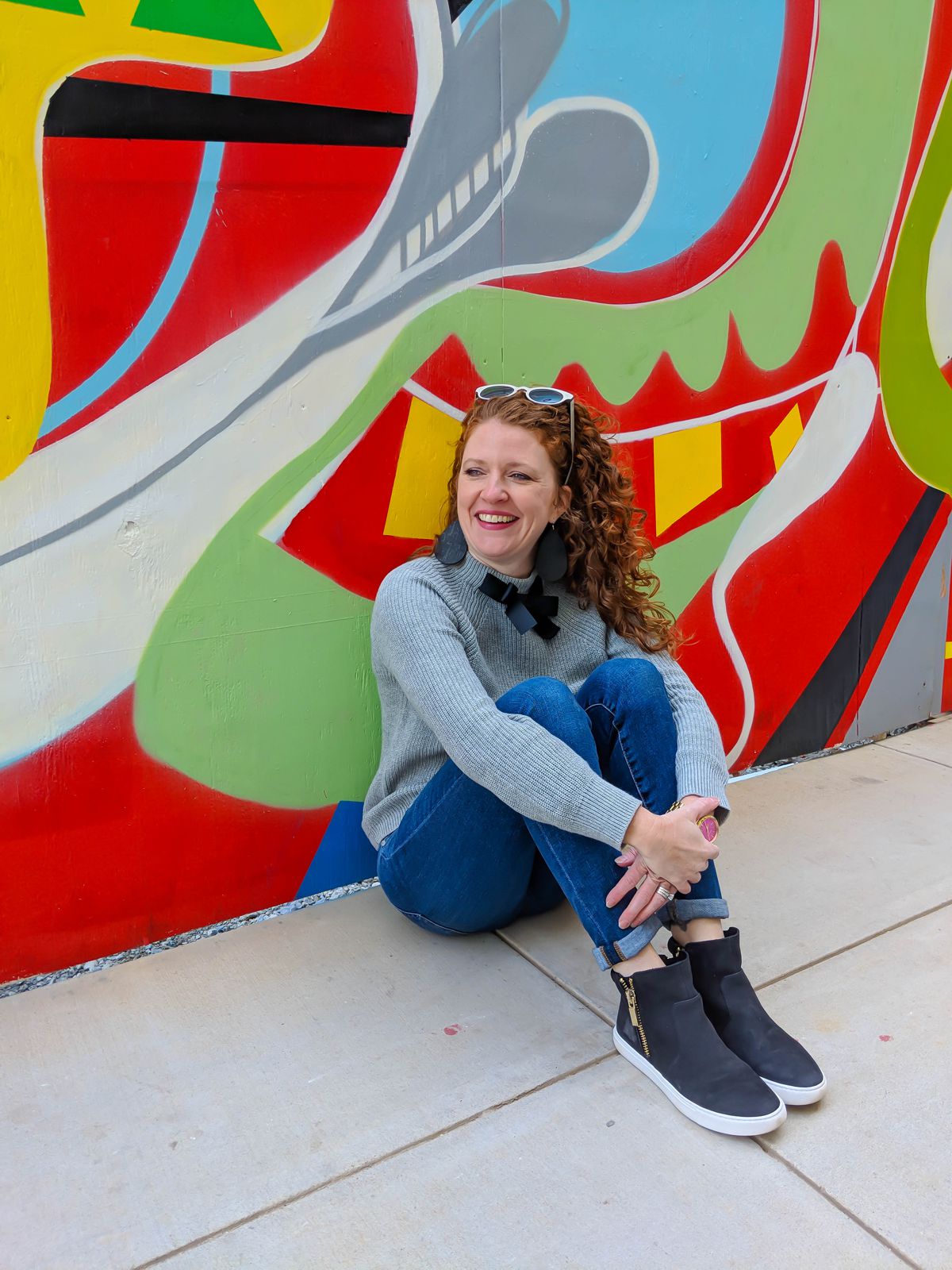 I am wearing the Gayle Tie Neck Sweater  with my AG distressed but not too distressed jeans, my Kenneth Cole Kiera Black Nubuck Sneakers,  Nickel and Suede Black Cork Leather earrings and Michael Kors gold watch.  The hat is a floppy hat from Forever 21. This is the perfect fun and casual outfit for hosting my super casual family at Thanksgiving!
I would love it if you would leave me a comment and tell me what you are thankful for this year and what is your favorite "versatile" wardrobe piece! I have provided you links above and below to shop my outfit pieces and some other suggestions that I thought were cute!
Lots of Love, Jamie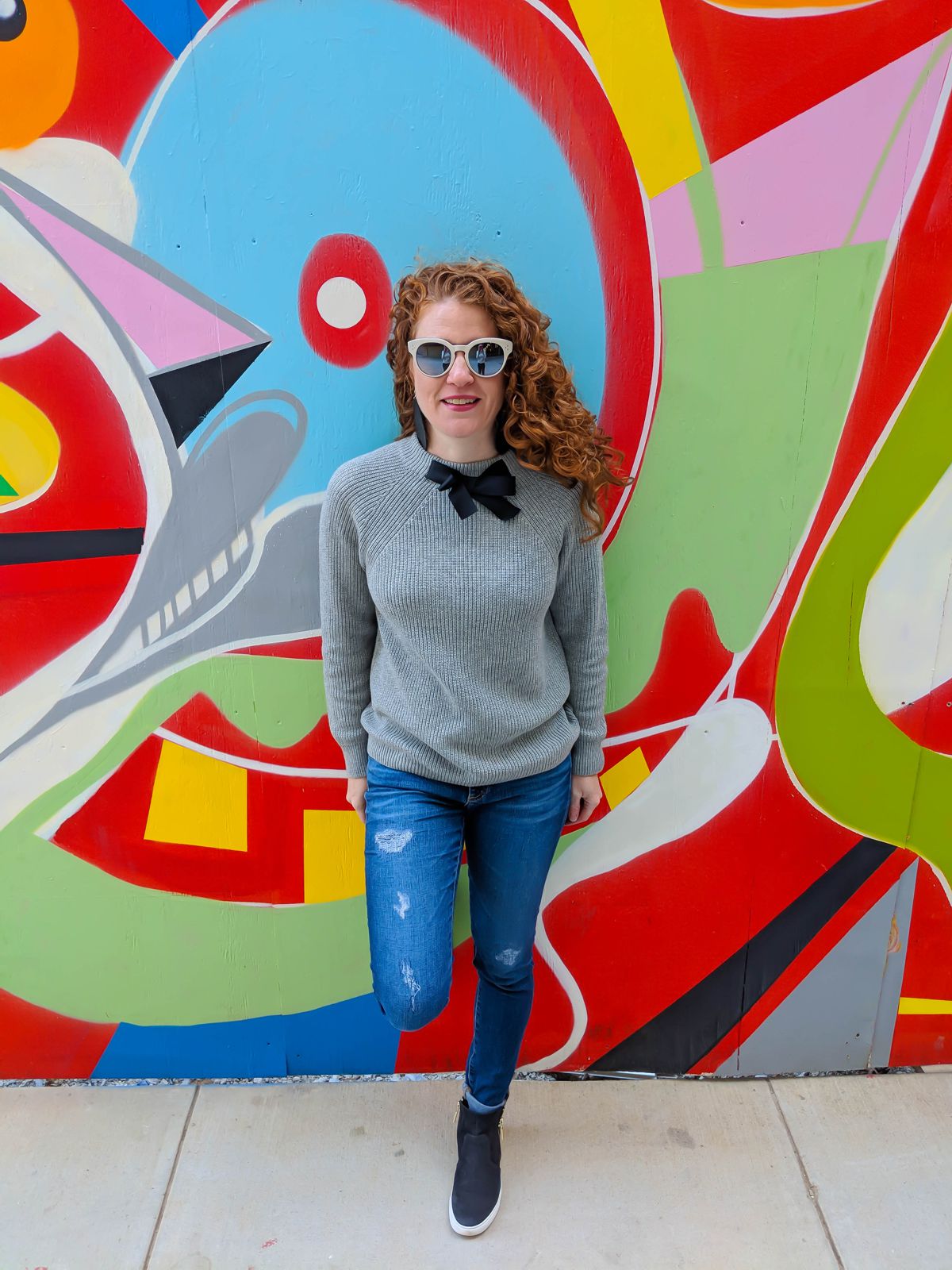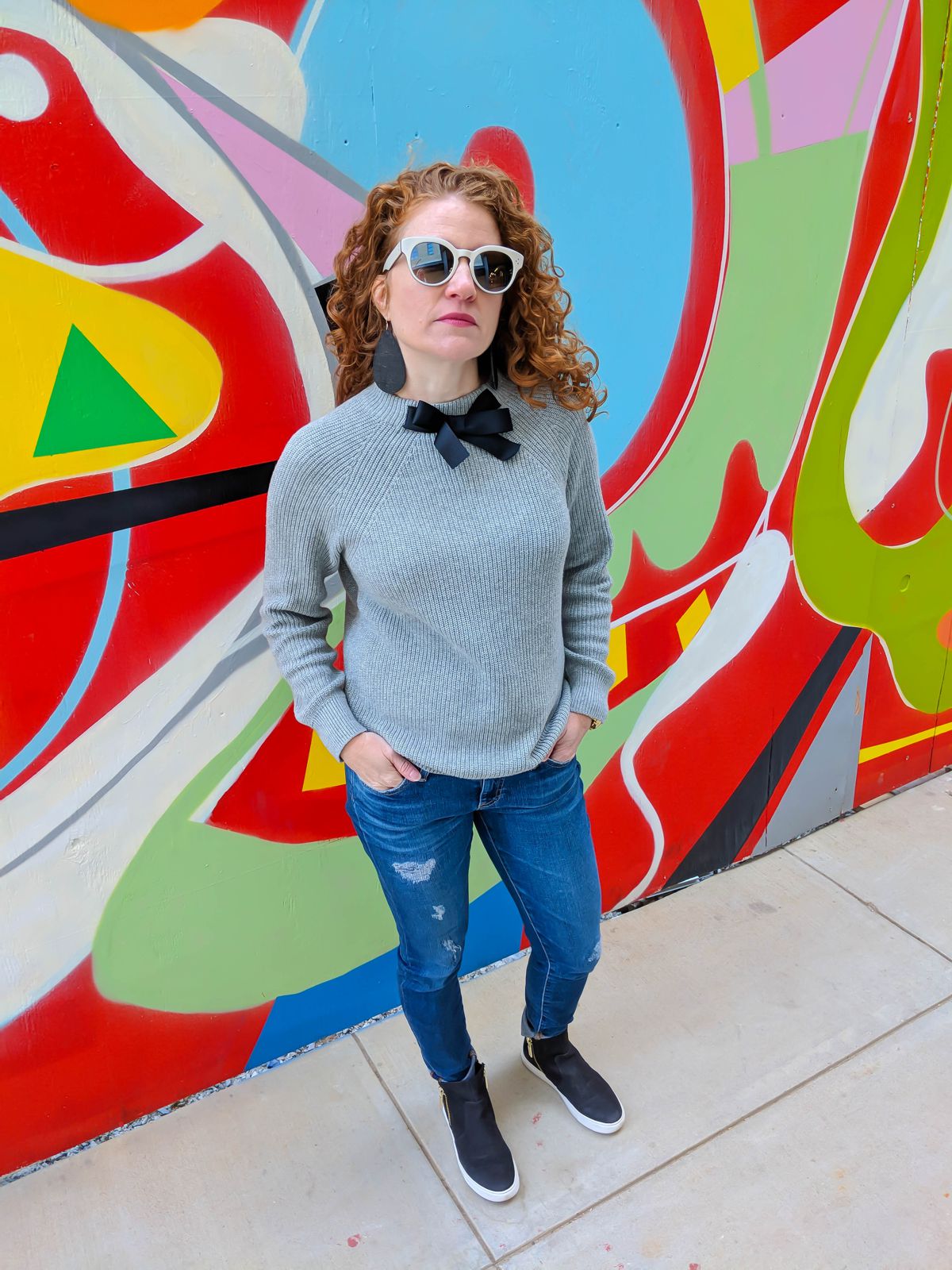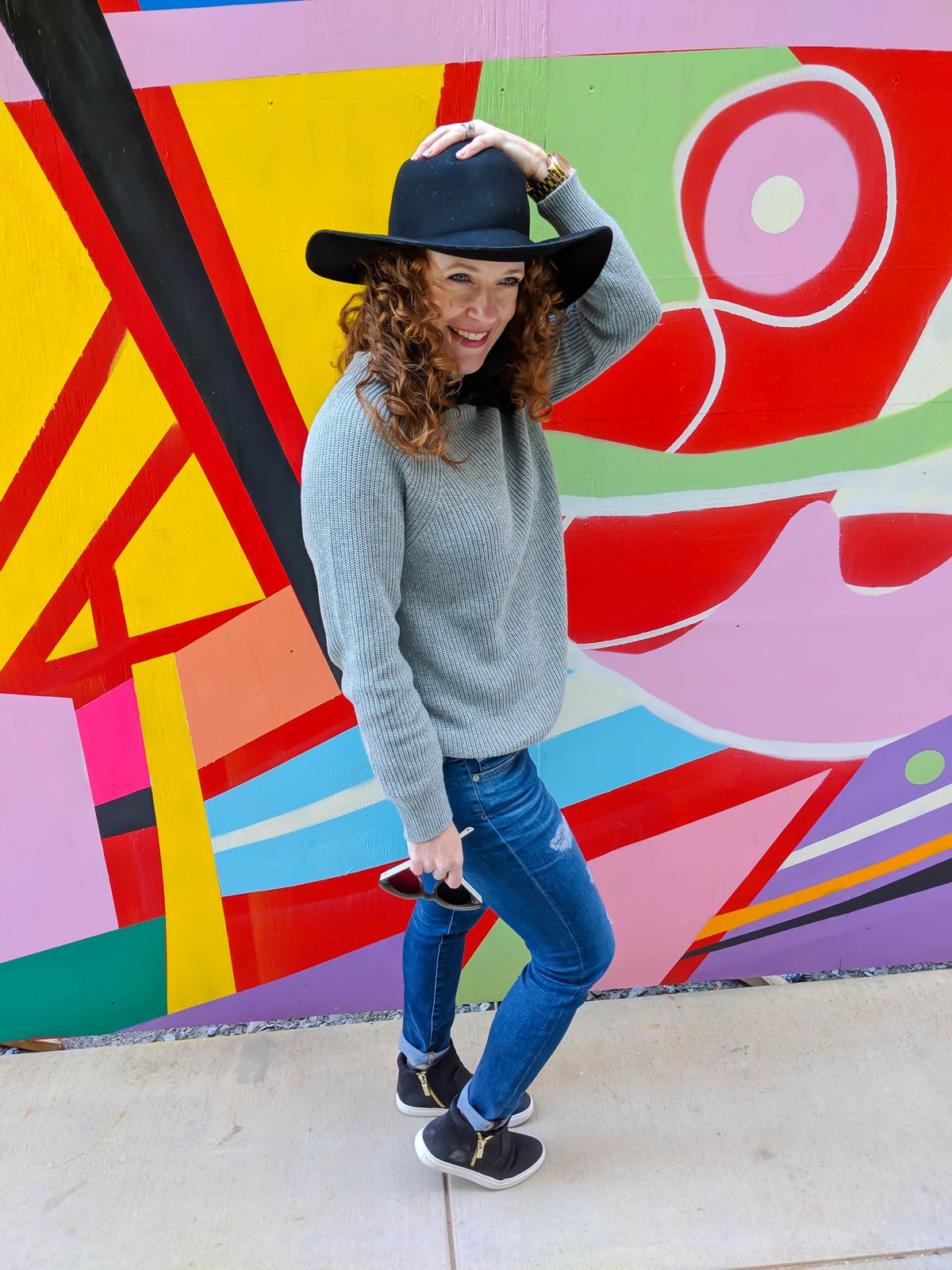 These are some other things that I think would be cute for the holidays and everyday!