If you are in love with exceptionally pretty blouses and dresses Parker is the designer for you!  I am not a fan of dresses for myself but blouses are definitely something I love.  I have owned several Parker blouses and have to say…. I am a big fan!  I sold this brand for years working in retail and it was one of my favorite brands.  The blouses and dresses are so feminine and beautiful and they make you feel that way when you wear them.
Parker is a New York City brand and was inspired and created for the city girl; whether she is a city girl at heart or actually a city girl for real! Their website says "She is fearless, her style is effortless, and a little bit sexy". They strive to create designs that are on trend for the season but are easy and effortless to wear. Parker can be found at upscale department stores such as Nordstrom, Neiman Marcus, Saks Fifth Avenue, and Bloomingdale's and specialty boutiques around the world.
You will find the majority of their clothing is over a $200 price point.  The high quality of their fabrics and designs make it worth the price tag.  The majority of their blouses and casual dresses are made from high quality silk and cotton.  You will find some items made from cotton blends, rayon blends and polyester.
My favorite piece in the fall collection so far is the Parker Bellini One-Shoulder blouse. I love the color, of course it's pink, the ruffle and the necklace collar! It is so feminine and will go great with whatever denim you choose!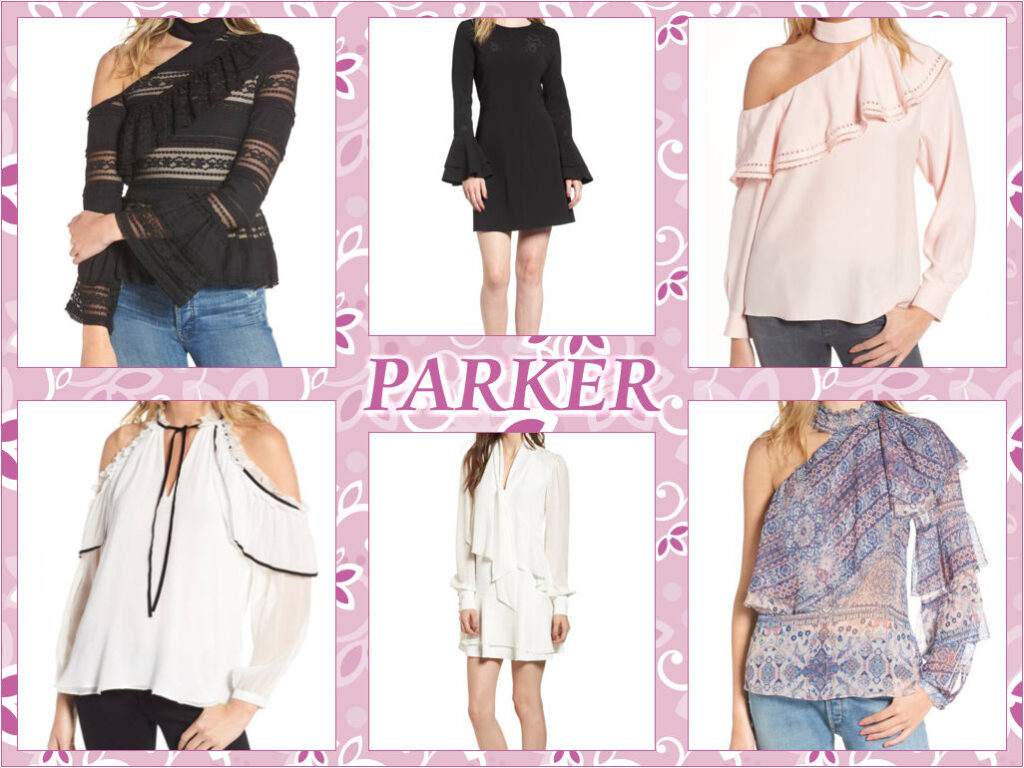 Parker Nicole One-Shoulder Blouse,  Parker Orlando Ruffle Dress, Parker Bellini One-Shoulder Blouse,  Parker Ventura Cold Shoulder Blouse,  Parker Kenji Shirtdress,   Parker Ophelia Silk Blouse 
Parker also has cocktail and evening dresses that they have categorized as Parker Black.  They specialize in very intricate beading that makes their dresses stand out from the rest.  The fit and construction of these dresses are very meticulous and amazing quality.  If I had an evening event that required cocktail or formal attire Parker Black would be my first choice.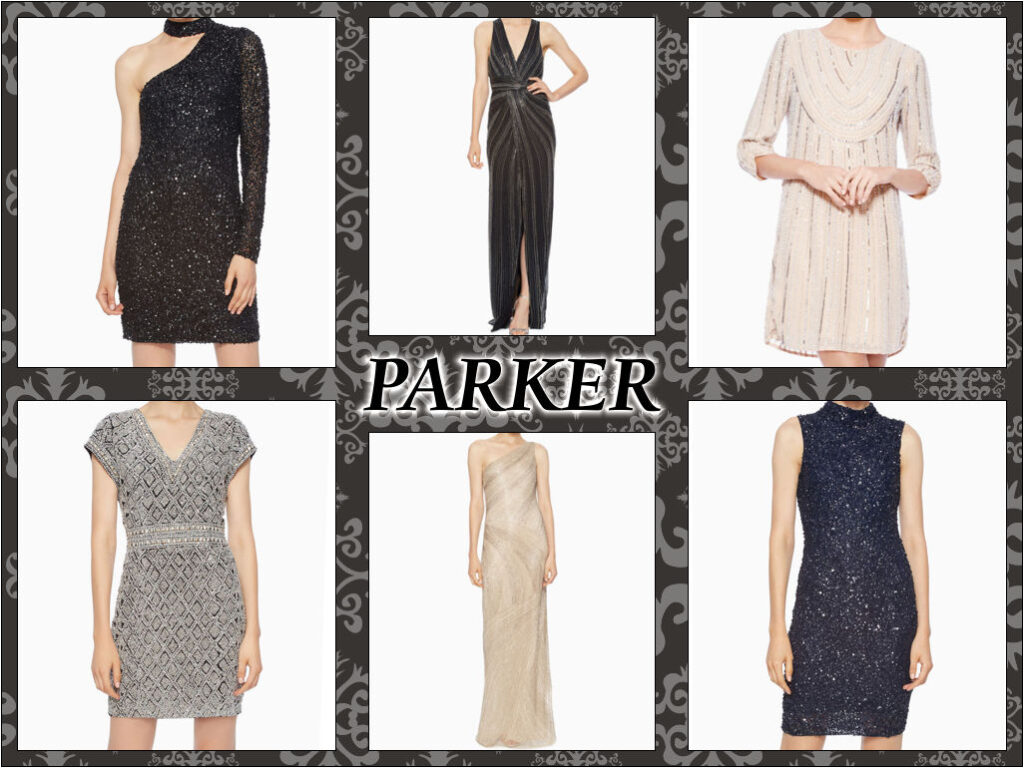 Parker Zoey Dress,  Parker Monarch Dress,  Parker Petra Dress,  Parker Serena Dress,  Parker Tasha Dress,   Parker Alessandra Dress